Estimated read time: 5-6 minutes
This archived news story is available only for your personal, non-commercial use. Information in the story may be outdated or superseded by additional information. Reading or replaying the story in its archived form does not constitute a republication of the story.
SALT LAKE CITY — Want to get out of the house without spending a lot of money? Looking for fun activities for your kids or yourself or out-of-town guests?
Try one of these free activities or events during Christmas break if you don't want to spend anything but gas money.
Check out the bottom of the list for activities that cost $12 or less per person.
Free
Dec. 23: Father Frost at Trolley Square: Bring your camera for free pictures with Father Frost. Saturday from 2 - 8 p.m.
Dec. 24: Christmas Carol Services at the Cathedral of Madeleine: This service features music of the Advent and Christmas seasons, including plainchant, choral works and traditional carols. Click here for a list of other Christmas Eve worship services in Utah.
Dec. 24: Christmas Eve Parade & Fireworks at Snowbird: Visit Snowbird up Little Cottonwood Canyon. The Plaza Deck will have bonfires and you can watch the Torchlight Parade and a great fireworks display. At the end, Santa Claus will rappel out of the Tram to say hello to the kids. Starts at 6 p.m.
Now- Dec. 26: Gardner Village Elf scavenger hunt: You still have a few days left to go on an Elf scavenger hunt as you walk through whimsical elf displays. Print out your scavenger hunt form here (PDF).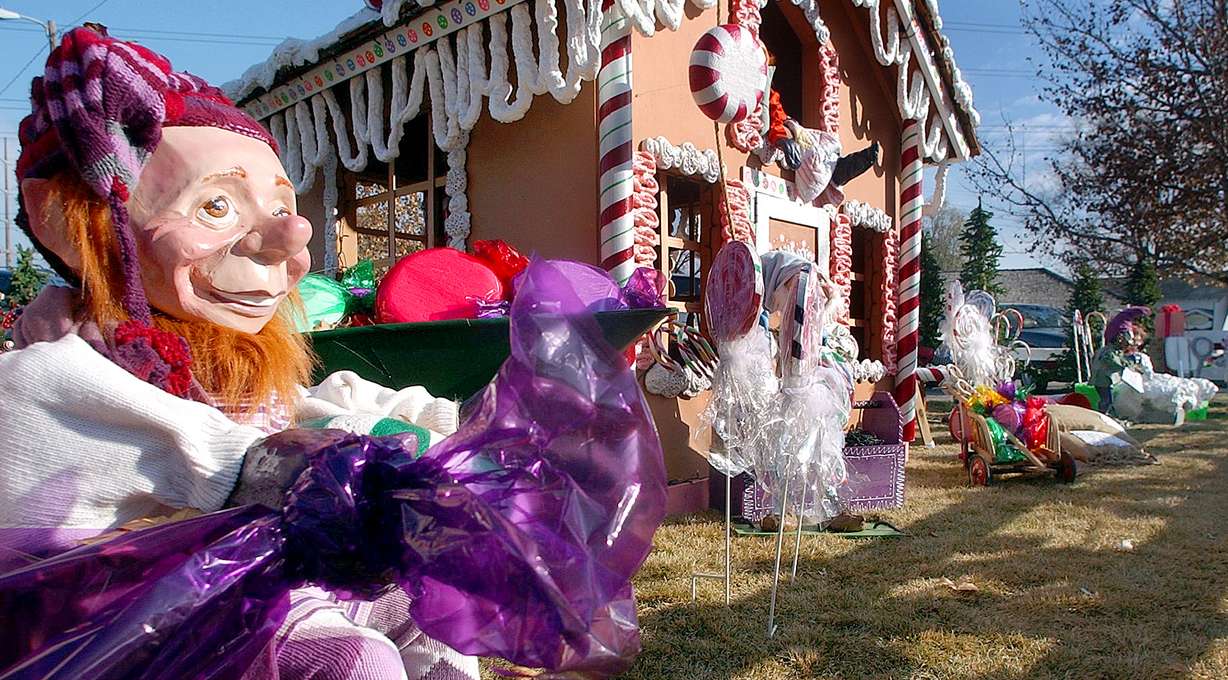 Now- Dec. 30: All aboard the Downtown Jingle Bus! This holiday-themed ride circulates between The Gateway, Temple Square, City Creek Center Gallivan Plaza & Capitol Theatre. Sightseers can enjoy an abundance of holiday lights at all the stops.
Now- Jan. 2: Lights on Temple Square: Walk through 35 acres of Christmas lights in the early morning or evenings. A fun activity, even if you've already seen them. Mornings: 6 a.m. - 7:30 a.m. Evenings: 5 p.m.- 10:30 p.m.
Now- Jan. 31: Christmas in the Wizarding World: Experience a wintry Hogsmeade village at The Shops at South Town. Take a shot at the Quaffle toss and visit Harry Potter world shops like Ollivander's and Honeydukes.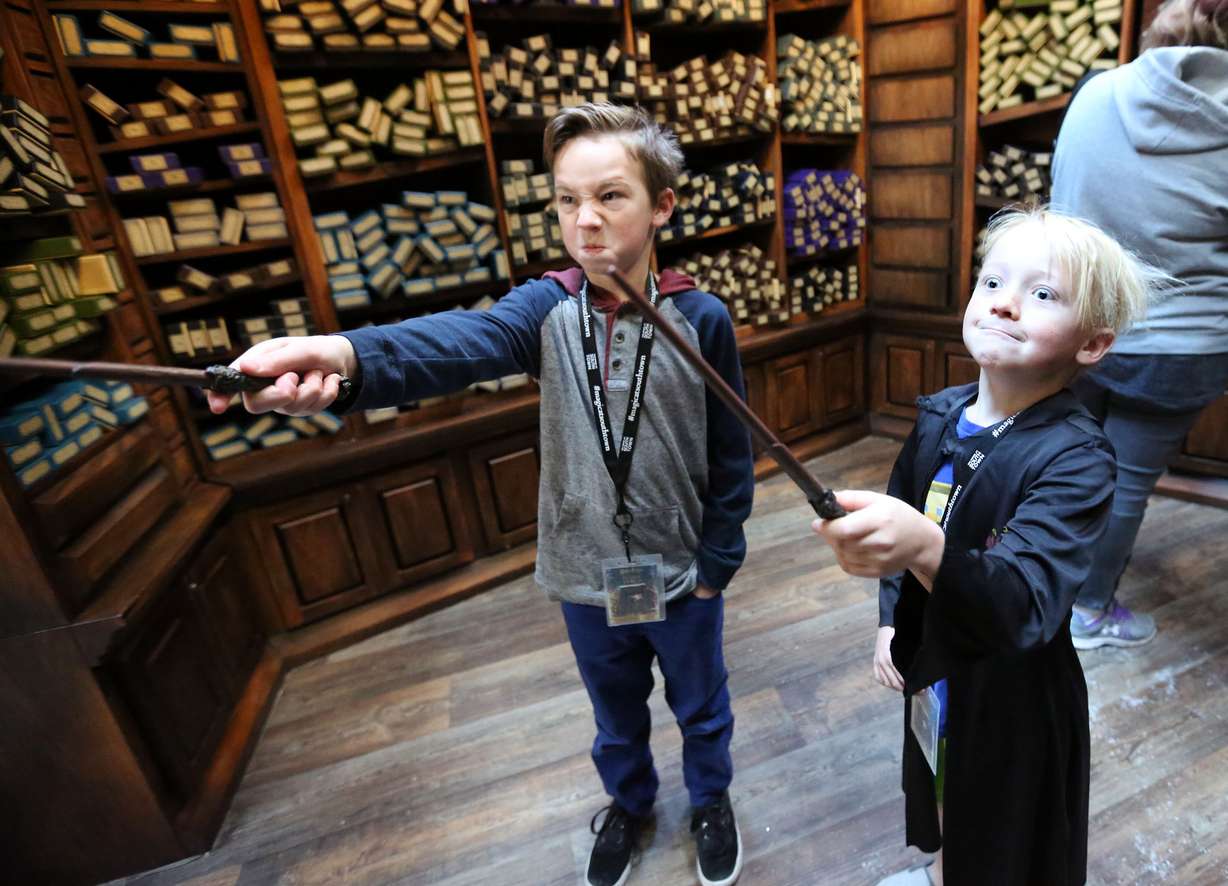 Dec. 31: Last Hurrah New Year's Eve Party at The Gateway: Featuring live music on outdoor stages, as well as indoor games and a 21-and-over speakeasy lounge, Last Hurrah will be Utah's largest countdown celebration. From 8 p.m. - midnight.
Related:
$12 or less
Saturday Dec. 23: Candlelit Christmas at This is the Place Park: This decorated village includes a live nativity, Father Christmas, Heritage Village Carolers and more. Prices have dropped to $5 per person, ages 2 and under are free. From 5 p.m. to 9 p.m.
Clark Planetarium: Located at The Gateway Mall, the planetarium offers 10,000 square feet of exhibit space, the Hansen Dome and Orbital ATK IMAX Theatres. Exhibits and stores are free to the public. Show prices start at $7.
Get Air Hang Time: The climate-controlled 40,000 square foot trampoline park in Orem has 3-D Dodgeball, Slamball, foam pits, open jump areas and more. Open jump pricing starts at $6. Preschool Playtime Pass available through KSL Deals* for $5 (regularly $8).
Hogle ZooLights: Over 200 lighted animal and holiday-themed displays will glisten in the December night as you make your way throughout Zoo grounds. Grab a pair of hologram glasses before you walk along lit pathways and through the popular 135-foot lighted tunnel. Prices start at $6.95.
Jump Around Utah: Activity center in Salt Lake City that includes bounce houses, jumping pillow and jungle gym. Prices start at $10 per child ages 3 and up. Free Wi-Fi available for parents.
Natural History Museum of Utah: Explore the new "Vikings: Beyond the Legend" exhibit that includes real vikings walking around the downtown Salt Lake City museum. Child admission prices start at $9.95.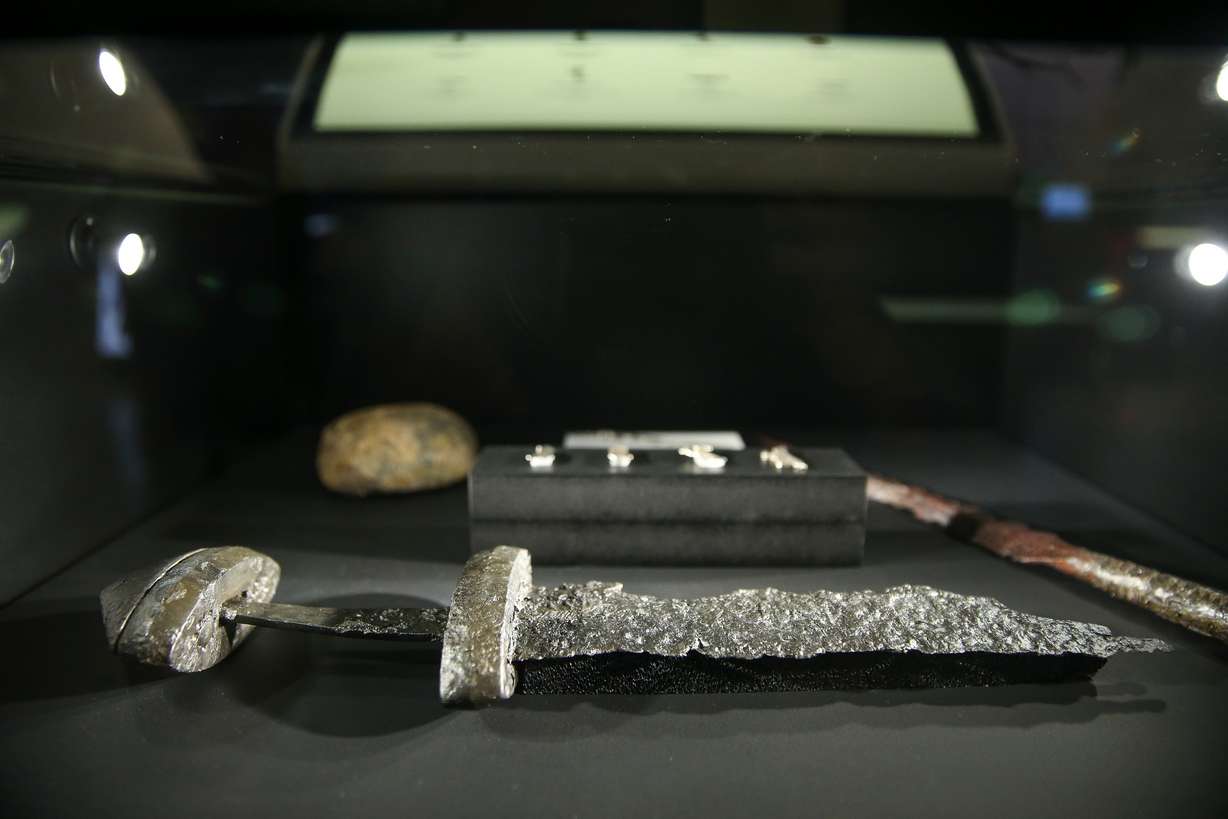 Toad's Fun Zone: Nestled at the base of the Wasatch Mountains in Northern Ogden, Toad's Fun Zone provides a 47-acre family recreation center. Laser tag, go-carts and miniature golf all start at $6/person. Buy an unlimited day pass for 50 percent off for $12 through KSL Deals* and get an additional $5 arcade card.
Wairhouse Trampoline Park: Located in Salt Lake City. Closed Christmas Day. Open jump prices start at $8.
Anytime:
Gilgal Sculpture Garden: Located at 749 E. 500 South in Salt Lake City, this little park contains 12 original sculptures and over 70 stones engraved with scriptures, poems and literary texts, designed and created by Thomas Battersby Child, Jr. in the mid-twentieth century. Open every day from 9 a.m. to 5 p.m. Closed on Christmas Day.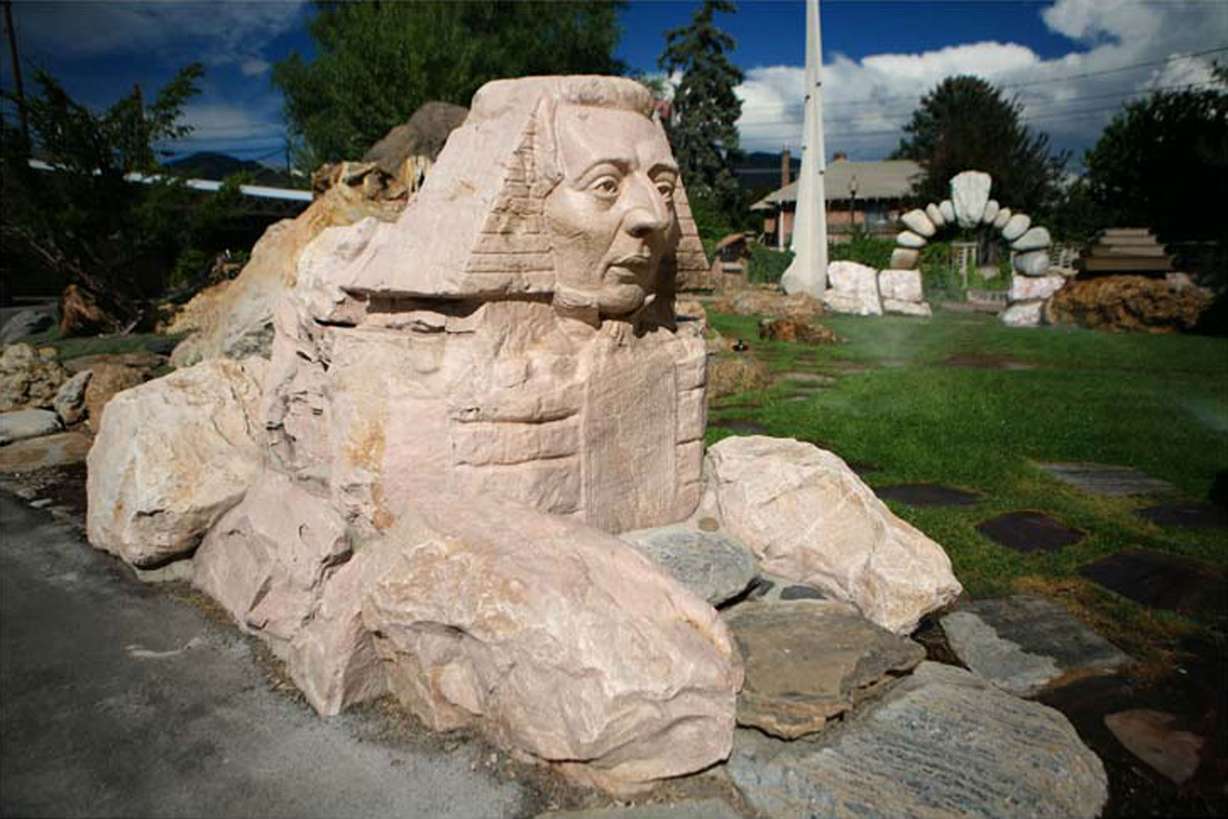 International Peace Gardens: Inside Jordan Park in Salt Lake City, visit replicas of landmarks from 28 countries. Includes a playground, picnic area and trails.
SugarHouse Park: Just over 110 acres of rolling green space, this popular park is located on the site of the old State Prison in the Sugar House area. Contains soccer and baseball fields, a basketball court donated by the Utah Jazz, two playgrounds, seven pavilions and seven volleyball courts. A 1.38 mile trail winds around the park.
Wheeler Farm: This working farm in Murray boasts 75 acres of natural landscape, park, trails and wooded areas. Visit the animals, take a walk, run or bike ride and let your kids have fun on the big Playground Fort. Wagon rides available starting at $2/person.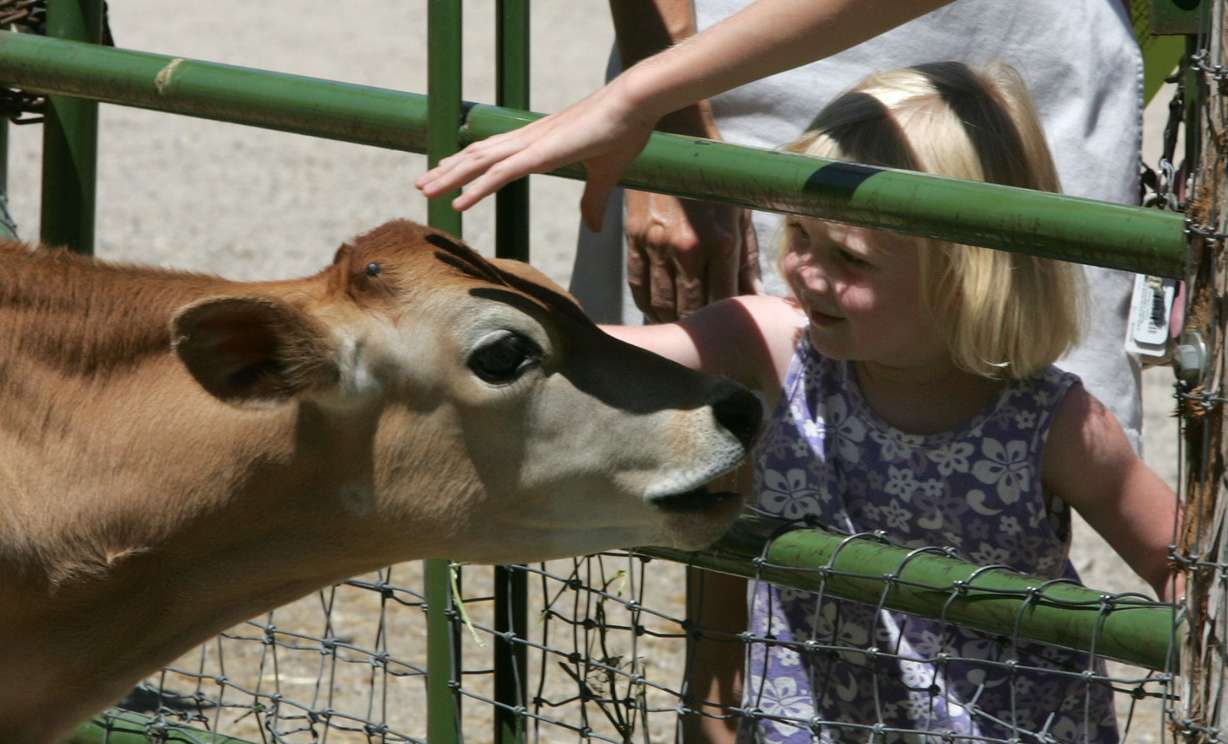 \Editor's note: KSL Deals has a paid advertising partnership with both Get Air Hang Time and Toad's Fun Zone.*
×
Related stories
Most recent Utah stories