Estimated read time: 1-2 minutes
This archived news story is available only for your personal, non-commercial use. Information in the story may be outdated or superseded by additional information. Reading or replaying the story in its archived form does not constitute a republication of the story.
FARR WEST, Weber County — A Farr West man began walking up and down busy streets in Weber County this week in a public attempt to find a kidney donor for his wife and others in need.
"It's my job to try and find kidneys for people," Wayne Winters explained. His wife, DeAnna Winters, is in the last stage of renal kidney failure.
"He just decided, 'I'm going to get you a kidney. I don't like to see you the way you're feeling,'" DeAnna Winters said.
He searched the internet and learned of a South Carolina man who carried a sign for his wife several years ago. He said it seemed like a good idea, so he did the same.
People began calling Wayne Winters after pictures of him went viral on Facebook.
"It's overwhelming me a little bit," he said. But that's a good thing, he said, if it will push more people to become living donors.
His wife has come close to getting matched three times, her husband said, but is still waiting.
"I just have hope and faith that it will come through because I have a lot of living left to do," she said.
Wayne Winters hopes they can spend more of that time out of dialysis and out of the house if he can find a match. Currently, she receives dialysis three times a week.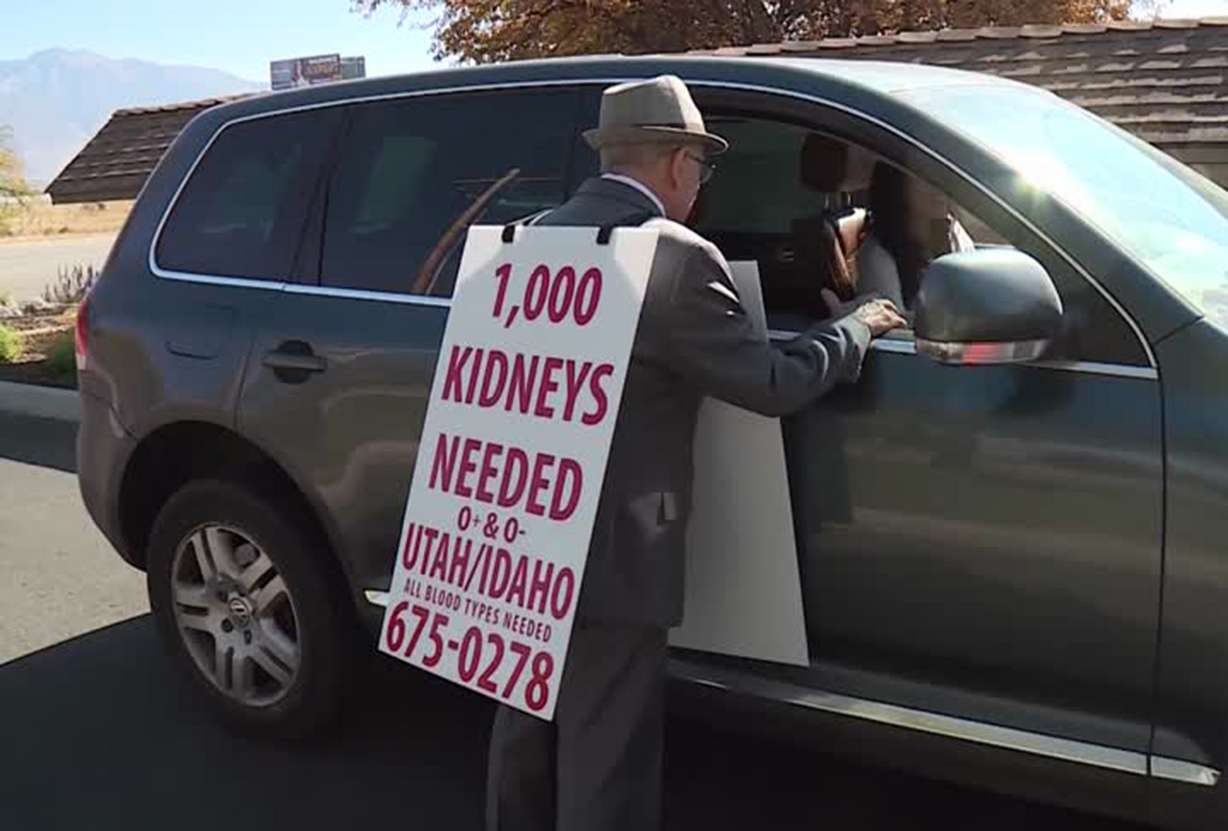 "She's just a good person," he said, "and everybody loves her."
Kidney disease is the ninth leading cause of death in the United States, according to the American Kidney Fund. In 2013, more than 47,000 Americans died from kidney disease, statistics from the Centers for Disease Control show.
×
Photos