Estimated read time: 2-3 minutes
This archived news story is available only for your personal, non-commercial use. Information in the story may be outdated or superseded by additional information. Reading or replaying the story in its archived form does not constitute a republication of the story.
House Speaker Greg Curtis is up for re-election this year and is running against Democrat challenger Jay Seegmiller for the third time. But with poll numbers showing the two neck and neck, this time Seegmiller says the race is getting downright dirty.
The anger over this issue all comes down to a single question on a candidate survey from 2006. It asks if candidates support parental notification when a minor gets an abortion.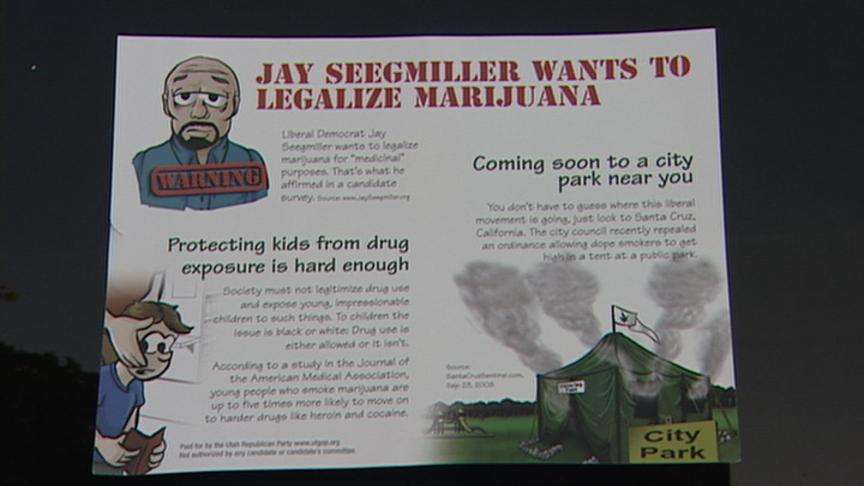 Seegmiller says he didn't check the box because he accidentally skipped the question. The Utah Republican Party says it speaks to his stance on the issue and voters deserve to know.
Tonight, Seegmiller went door to door talking to voters, in part, about mailers paid for by the Utah Republican Party.
"It's just horrid that someone would stoop to this," Seegmiller said.
One mailer states Seegmiller wants to legalize marijuana. True, says the candidate, but only when prescribed by a physician.
But it's the mailer hinting he's against parental consent for minors getting abortions that upsets him the most.
"I believe a minor should never have an abortion without parental consent. I am shocked and appalled that anyone, I don't care who it is, would make a statement like this about somebody that they know is false," Seegmiller said.
"These are his answers on the candidate survey," explained James Evans, chair of the Salt Lake County Republican Party.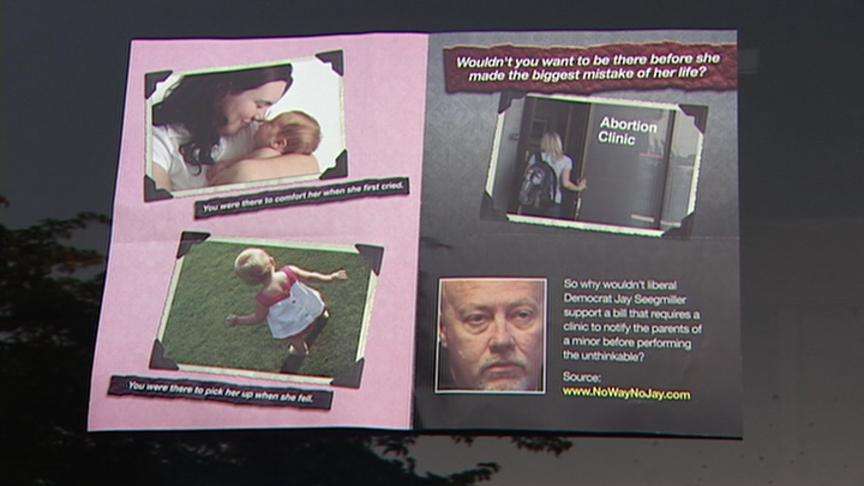 Evans is referring to the candidate questionnaire from 2006. Seegmiller's answers, he says, are fair game, and critical to voters needing to know about the issues.
Evans also points to ads against Greg Curtis, sponsored by Utah Democrats, that have come out in previous elections.
"The Democrats, on behalf of Jay Seegmiller, have consistently attacked Greg Curtis' integrity and character. And Jay Seegmiller has not stood up once to denounce that. I call on Jay Seegmiller to ask the Democrats to stop these personal attacks against Representative Greg Curtis," Evans said.
In 2006, Curtis beat Seegmiller by 20 votes. Last month, a Dan Jones poll for KSL TV and the Deseret News had them neck and neck: Curtis with 42 percent of the vote; Seegmiller with 41.
We did talk with Greg Curtis today, and he said he thinks the Republican Party should comment about the mailings since they sponsored them and because they don't come from his campaign.
E-mail: sdallof@ksl.com
×
Most recent Utah stories