Estimated read time: 2-3 minutes
This archived news story is available only for your personal, non-commercial use. Information in the story may be outdated or superseded by additional information. Reading or replaying the story in its archived form does not constitute a republication of the story.
While election officials predict a record turnout this election cycle, a new report raises questions whether Utah is ready to handle all of those people at the voting booth -- especially if something goes wrong.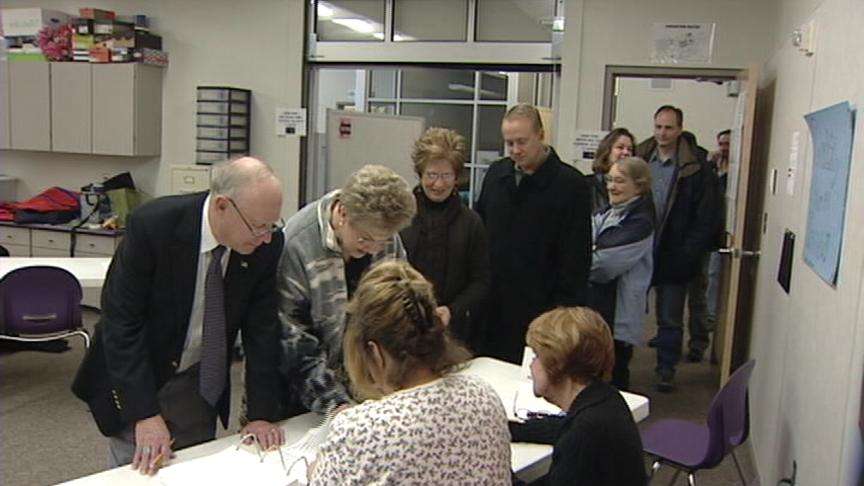 The report released by the Brennan Center for Justice, out of New York University, looked at whether states are ready for any potential voting machine problems on Election Day. What they found: Utah ranks at the bottom.
An estimated 5,000 people in Salt Lake County have already cast their vote for the upcoming election. But are Utah voters confident these electronic machines are capturing their vote correctly? Some are, some aren't.
"No, I wasn't concerned at all. It prints it out, and you can actually see it printing," voter Rori Parker said.
Voter Samantha Halie said she'd rather vote with a paper ballot. "It concerns me, yes," she said.
But this just released report says it's not the electronic voting machines that are the problem. In this case, it's what happens if they go down.
The report finds other than repairing or replacing the machine, Utah doesn't require backup paper ballots. Because of that, the report cites the state for not being prepared to handle a major machine malfunction.
"We've done our own emergency plan," Salt Lake County Clerk Sherrie Swensen said.
That plan includes having paper ballots ready to go -- something the report recommends should be state law but isn't.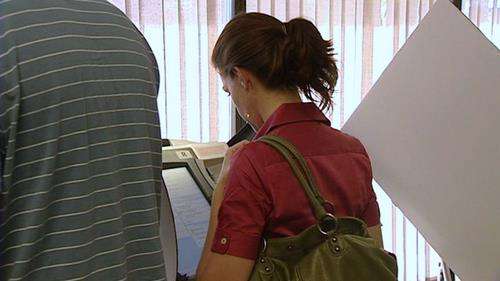 "I knew we needed to ready in case there was a failure of any sort," Swensen said.
We tried to get the people in charge of statewide elections -- those who work in the Lieutenant Governor's Office -- to talk about the potential pitfalls raised in the report, but no one was available to talk with us on camera.
Still, voter Ryan Beck is confident any election mishap won't turn out to be like Florida's a few years back. "There's no one in the back room going, 'I think he voted this way,'" he said.
We did speak to the lieutenant governor's chief of staff by phone tonight. He dismissed the report's findings, saying many of things laid out in the report are done, they're just not required by law.
To read the report in its entirety, click the related link to the right of the story.
E-mail: lprichard@ksl.com
×
Related links
Most recent Utah stories