Estimated read time: 5-6 minutes
This archived news story is available only for your personal, non-commercial use. Information in the story may be outdated or superseded by additional information. Reading or replaying the story in its archived form does not constitute a republication of the story.
HERRIMAN — The campus is a construction site and the turf is still being grown 85 miles away, but RSL owner Dell Loy Hansen looks out over fields of dirt and sees a verdant soccer promised land.
"I have the absolute belief that we'll be known as the best place in the United States to be a soccer player, to progress your career to its highest potential," he said.
Hansen is showing off the site of the new Zions Bank Real Academy — a charter high school and sports training facility intended to home-grow talent for the MLS team. This year, RSL moved the academy from Casa Grande, Arizona, to Herriman, Utah.
When complete, there will be eight outdoor soccer fields, two indoor fields and one stadium where academy students will train alongside players from Real Salt Lake and RSL's United Soccer League team, the Monarchs.
"I can bring in a player at a lower cost at a higher quality than going and searching the world and then having to pay for a player; we can grow a player," Hansen said.
He said the talent search will begin early at training centers for boys ages 7-14 around the state and Arizona. The first, in North Logan, is already under construction.
"We want to find the 30 best throughout Utah and Arizona in every age group," he said. "We want to track them, and so if you're good we want to know you're good."
The best will be invited to the academy.
"The training here is a lot better (than U.S. soccer clubs) you know, the coaches work with you individually and with the team a lot better," said Erik Virgen, an academy midfielder from Tucson. "They're more strict, you know. They want things like the right way, and it just makes you develop as a player and a person."
Virgen and his teammates live in an on-site dormitory and then train and go to school next door. The school, which teaches a STEM (science, technology, engineering and math) curriculum, is open to the general public. About 50 slots are reserved for academy members.
That school is an important recruiting tool: a draw for parents.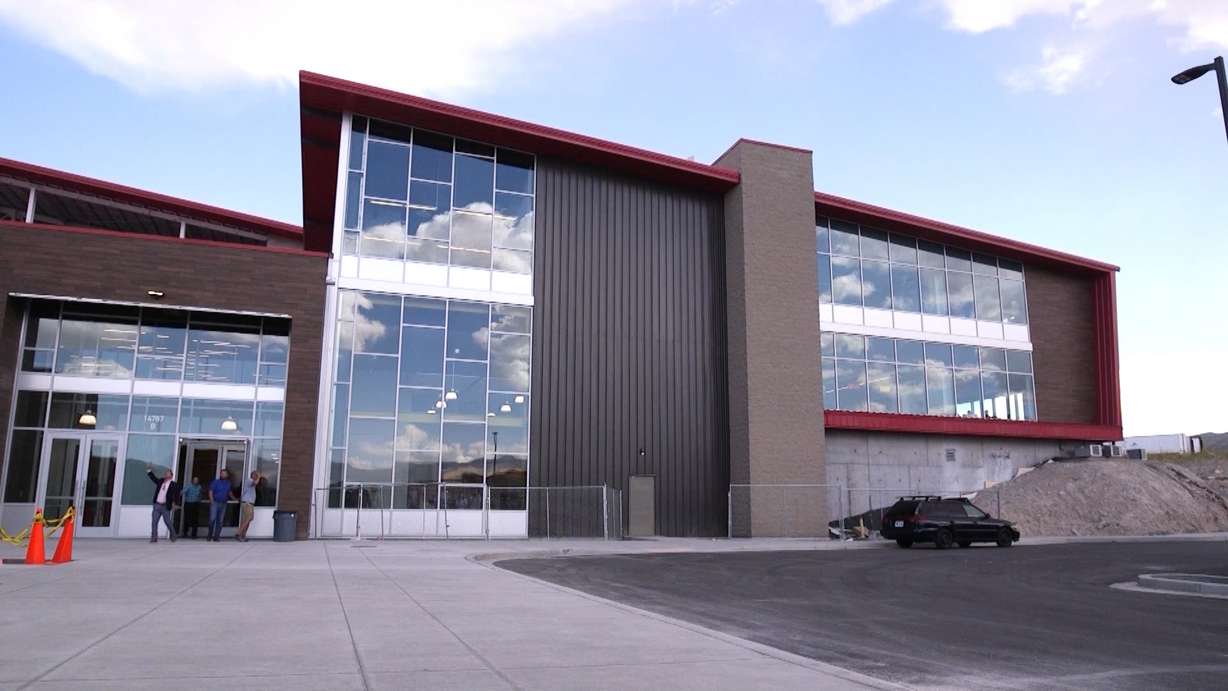 "My parents always tell me 'Education, education;' the only way I can play soccer is my education," said academy player Sebastian Soto, who last year was the leading scorer in the country in his age group. "Yeah, soccer's No. 1 for me, but for my parents, I have to have some education there, too."
Academy director Martin Vasquez said Soto is already committed to Berkeley on a full scholarship.
"That's huge, you know, that's big," Vasquez said.
Virgen, now in his senior year, is hoping RSL will offer him a contract. If he doesn't turn pro yet, he's poised, with a commitment to the University of New Mexico, to become the first in his family to go to college.
"So I want to like make that first step for my family and be a good role model and example for, you know, my nephews, nieces, and I think they need to see somebody taking an education path," Virgen said.
The academy system is firmly established in Europe. It's relatively new to the U.S.
Since RSL opened Casa Grande in 2010, though, it's already graduated about a half-dozen players to the first team.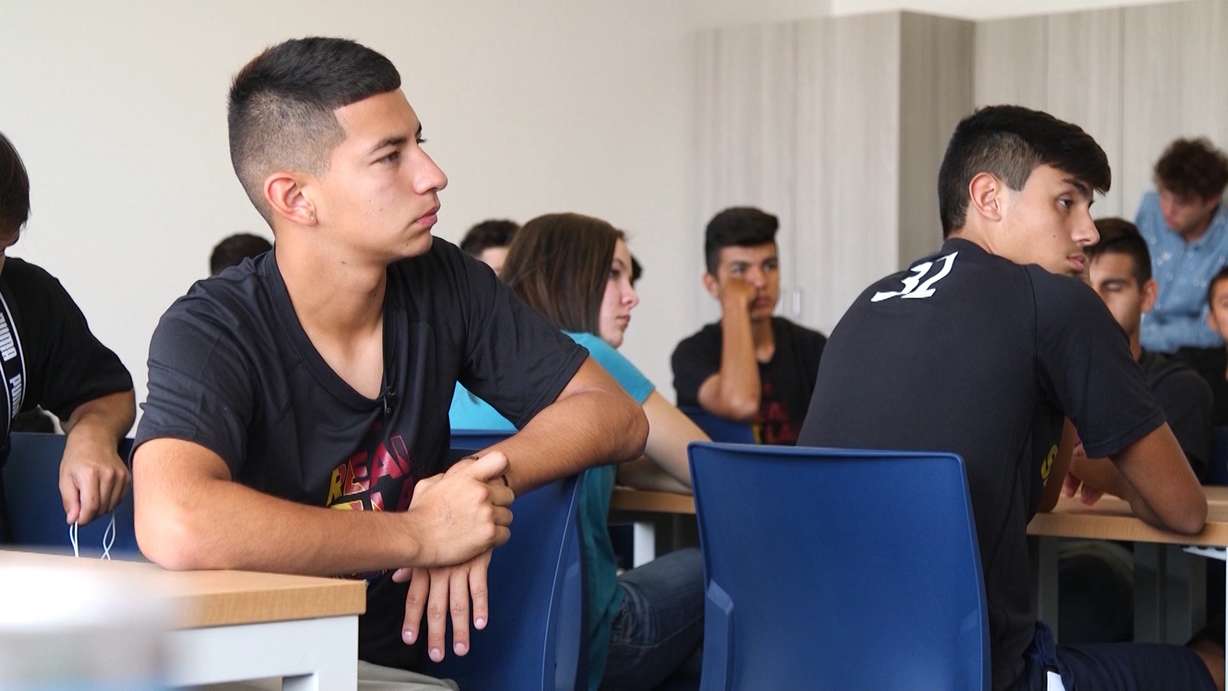 RSL midfielder Sebastian Saucedo grew up Park City and was a ball boy for the team.
"I would always go to Rice-Eccles Stadium with my father and he would always take me to all the home games, and it would be a dream come true for me to play for RSL," he said. "When I got the opportunity to be scouted … took advantage of that and didn't think twice about the opportunity to join the academy, left my family, which was the hardest part, but, you know, ended up paying off, and I'm super happy with where I'm at now."
RSL coach Mike Petke sees the advantages of having the academy and both teams on the same campus.
"To have all three of those organizations within one organization together collaborating, working together, playing one style with the same philosophy throughout, it's going to be invaluable for someone like myself that these players are coming up through the pipeline through the ranks to get to me," he said. "They're gonna know, by the time they get to me, exactly what is expected of them, exactly what their role is, and to me there's nothing more valuable than that."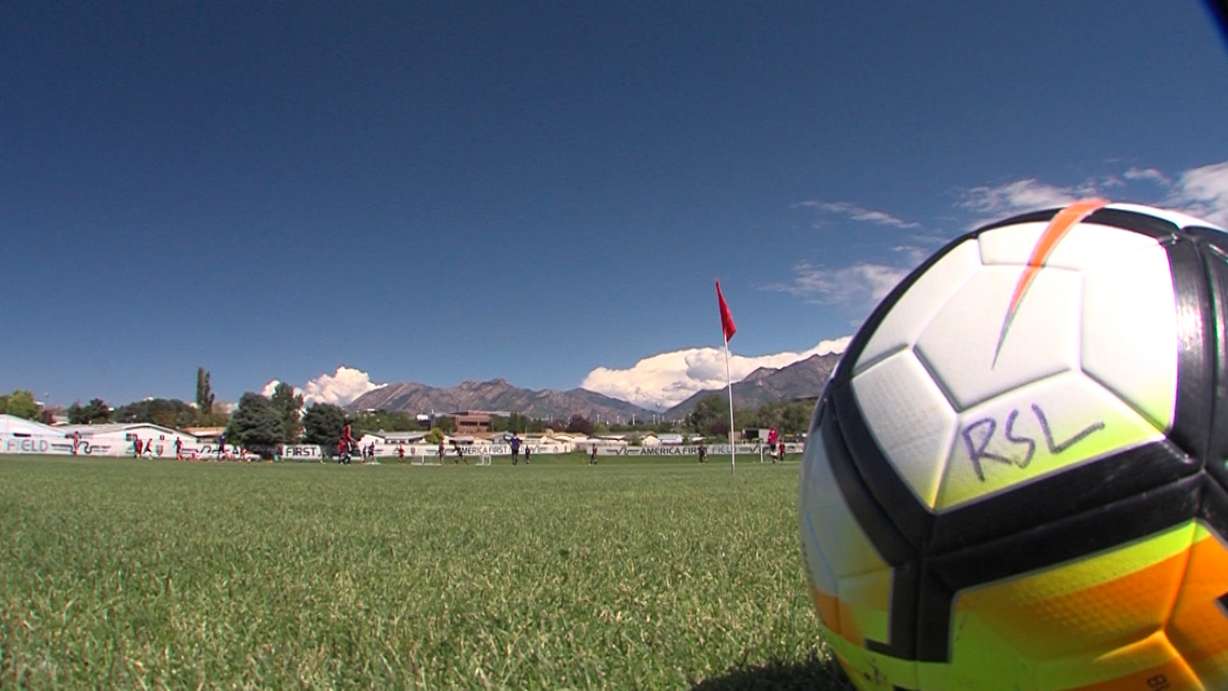 RSL general manager Craig Waibel sees a revenue source for the business. When players go to the academy, they agree, if they turn pro, to play for RSL or any team that buys the player. Selling players has become the biggest source of income for many European clubs.
"At some point you're gonna start seeing more young players in America that come through our academies being sold to clubs around the world for really good prices," Waibel said.
"I believe I see this place is gonna be a soccer center in the U.S. for coaches' education, for player development, for, you know, coaches symposiums for tournaments, some of the best tournaments in the country," Vasquez said.
There is a catch. Girls can go to the charter school, but they can't go to the academy. At least not yet, Hansen said.
"In two years — I'll put a promise out there — we think we'll have a women's professional team here just like RSL," he said. "We can start down that path. We decided let's get the boys' program perfect and then let's move into the women's program."
×
Photos
Related Stories