Estimated read time: 3-4 minutes
This archived news story is available only for your personal, non-commercial use. Information in the story may be outdated or superseded by additional information. Reading or replaying the story in its archived form does not constitute a republication of the story.
SALT LAKE CITY — For Tino Nyawelo the journey from war-torn South Sudan to professor of physics at the University of Utah was long and difficult. But, his REFUGES — or Refugees Exploring the Foundations of Undergraduate Education in Science — program is helping a new generation find academic success.
"What really inspires me is just my own background," Nyawelo said.
In fact, he sees a bit of himself in the kids he mentors and teaches. Most were forced out of their homelands by war, and many landed in refugee camps early in their childhood.
In Utah, "we started to see in our (refugee) community that some of our students are not doing so well in school," he said.
With limited education in refugee camps, most kids struggle academically when they arrive in Utah.
Nicholas Nahas and his family came to Utah from Sierra Leone when he was 7 years old. The transition to school was difficult in some ways.
"At first, I had to work 10 times harder than everybody else," he said.
Now 18, Nahas is preparing to start his freshman year at the U., majoring in geology and minoring in accounting.
Refugee Yamuna Adhikari will be a freshman business major at the U. She was 9 when she and her family arrived in Utah from a camp in Nepal. She said school here was "intense because first of all, there was education in Nepal but it wasn't as intense as this (U.S.) one."
Nyawelo believes "education is the key to success in anywhere." He knew cultural and language barriers were holding back refugee kids.
"Most of the parents, they are disconnected from the education system here due to language barriers," he said.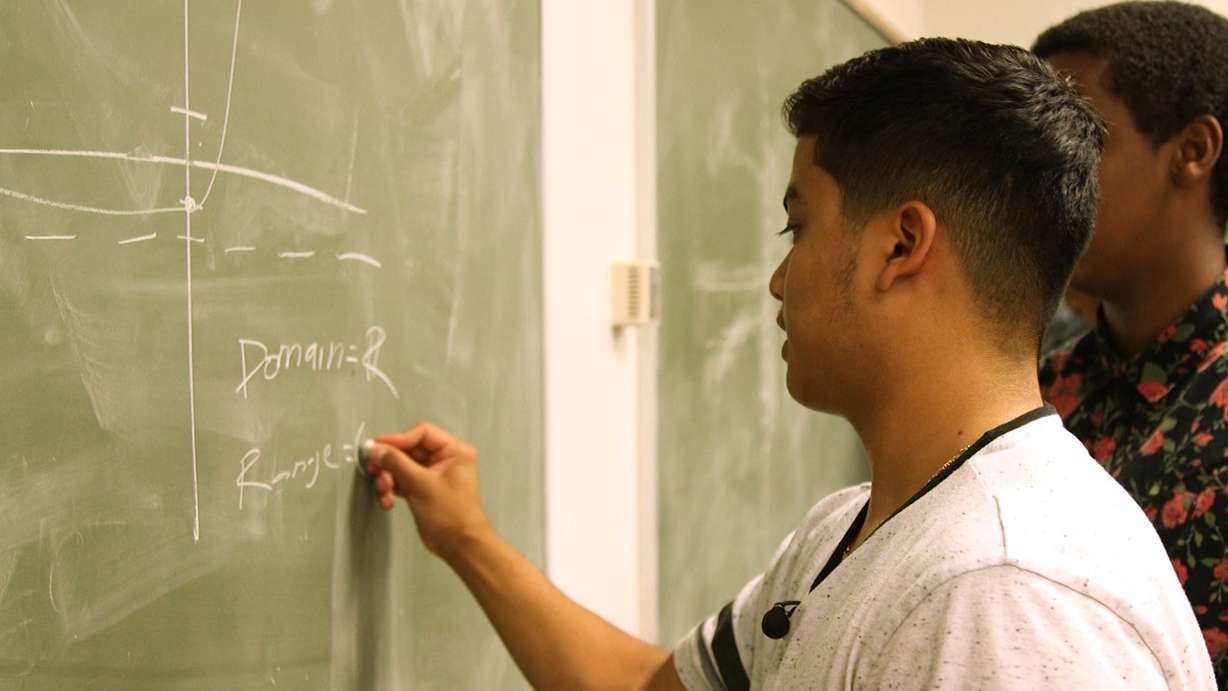 Nyawelo took action in 2012, helping to set up the REFUGES program.
KSL visited with kids in his science workshops, tutoring sessions and college prep classes in 2014, when high schooler Apiak Gai was in the program.
"This is why I got involved because I want to do many wonderful things in my future," Gai said.
For the past five years now, the program has been helping refugee kids think and dream big. This summer, 15 high school graduates in the REFUGES program spent five weeks on the U. campus preparing to cross the bridge into their college careers.
"My dad said you are nothing without an education, so go make yourself something," Nahas said.
Adhikari said the thought of entering college later this month makes her "excited, really excited."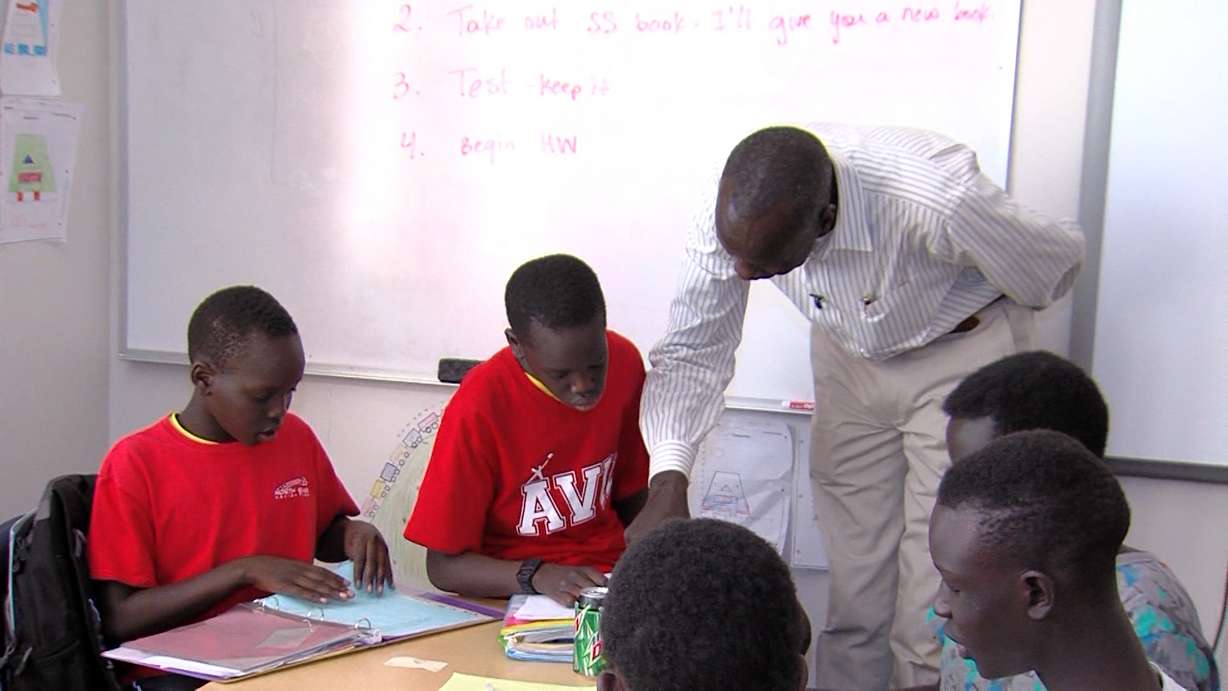 Whether the students were touring science research labs, tackling introductory math or learning to interact with other students and professors, they were acquiring skills the REFUGES Summer Bridge program promotes.
"Some of the students were very shy at the beginning" of the summer, Nyawelo said.
That's partly because many of these young refugees will be the first in their families to attend college. The program introduces them to all aspects of university life.
Adhikari said the summer bridge experience "gives me a really good feel on what to do, where to go and where can I find resources."
The REFUGES see plenty of challenges ahead.
"You need to get your stuff done," Nahas said. "That's the difficult aspect of being a college student ... just being responsible with your time."
---
My dad said you are nothing without an education, so go make yourself something.
–Nicholas Nahas
---
Still, he's ready to take responsibility for his higher education.
All the students in the summer program will attend the U. on scholarships this fall and, because of the program, they have support and friends for the journey.
"Lifelong friends that I have met and I know will be friends throughout my college years," Adhikari said.
Nyawela is excited for these young people, some of whom he has watched grow and succeed in a challenging educational environment.
"It is a very rewarding experience for me to see that you are helping somebody to succeed in something in life," he said.
Students wrapped up their summer bridge program earlier this month and will officially start freshman classes at the U. on Aug. 21.
×
Photos
Most recent Utah stories