Estimated read time: 2-3 minutes
This archived news story is available only for your personal, non-commercial use. Information in the story may be outdated or superseded by additional information. Reading or replaying the story in its archived form does not constitute a republication of the story.
ALPINE — Don't let the crazy name fool you: pickleball is addicting and can give you a workout at any age.
Pickleball playgrounds are popping up in church courts, parks and backyards.
It's described as a mix of tennis, badminton, and pingpong.
"The paddle, it's a little bigger than a pingpong paddle and the ball, looks familiar from our youth, a wiffle ball and it makes a fun noise," said Alpine pickleball organizer Becky Anderson.
Pickleball was first introduced in 1965 as a backyard game in Washington. Some sports historians say the silly name came from the inventor's dog named Pickles.
"This is a happy place. There's just something about pickleball that's addicting. It's so fun, it's a friendly user sport anyone can play," Anderson said.
The rules are like volleyball. Only the server can score, but games are played to 11.
If you're what they call a "pickle," you're a certified pickleball player.
However, you never want to be "pickled," that's like being skunked 11 to 0. And you definitely don't want to be in the "kitchen," that's the no volley zone.
Anderson's Alpine group plays twice a week. Plus they have date night on Friday nights. Anderson said the game brings people together.
Their court is laid out by tape, but Anderson said next year when the church floors are refinished, they'll put down permanent lines.
"I never knew about pickleball when I was back in Bangladesh, so I got to know from here and I've been playing for three months," said player Bryan Amannan Peerce.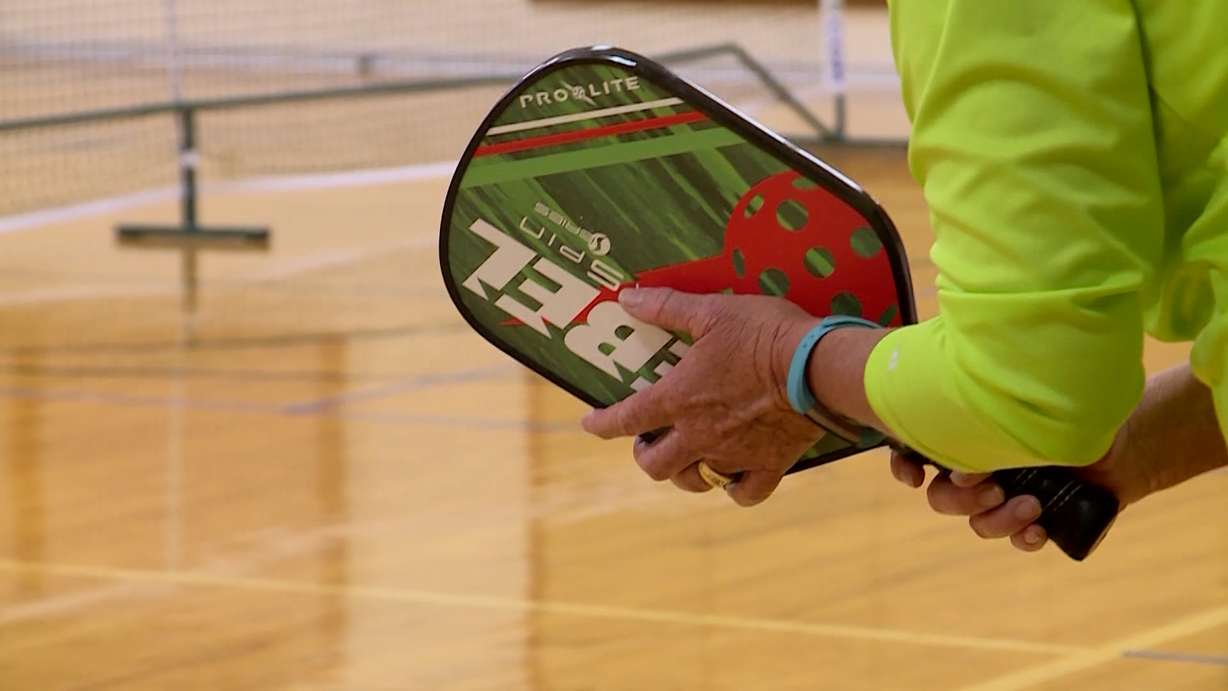 The players range in age from 16 to 79 years old. Jane Hughes is that 79-year-old and said, "I really don't think it's a game of age. It's more of a game of skill and anybody can be skilled at 16 or 70, it's a game for all."
Hughes said she joined for the social aspect, meeting new friends after just moving here last year. But she continues to play to stay fit.
"I want to stay ambulatory as long as I can. I don't move like some of them, but I move," Hughes said.
Seniors tend to love the game because the ball moves much slower than a tennis ball and it's a smaller court. It's also easier on the body, due to the low impact nature of the game.
Anderson said picking up a paddle can also boost your mood while burning a few calories.
For more information on where to play pickleball, visit the USA Pickleball Association's official website.
×
Photos
Related links
Most recent Utah stories