Estimated read time: 4-5 minutes
This archived news story is available only for your personal, non-commercial use. Information in the story may be outdated or superseded by additional information. Reading or replaying the story in its archived form does not constitute a republication of the story.
Team Coverage Two special prosecutors want a grand jury to look into possible criminal charges in the primary race for state treasurer.
Ex-lawmaker Mark Walker has decided to beat the system to the punch and plead guilty now. He is ending his ties to the ill-fated treasurer's race on his own terms. Walker's attorney is shepherding a yet-to-be-announced misdemeanor plea agreement in the case. But Walker may still be involved as a witness.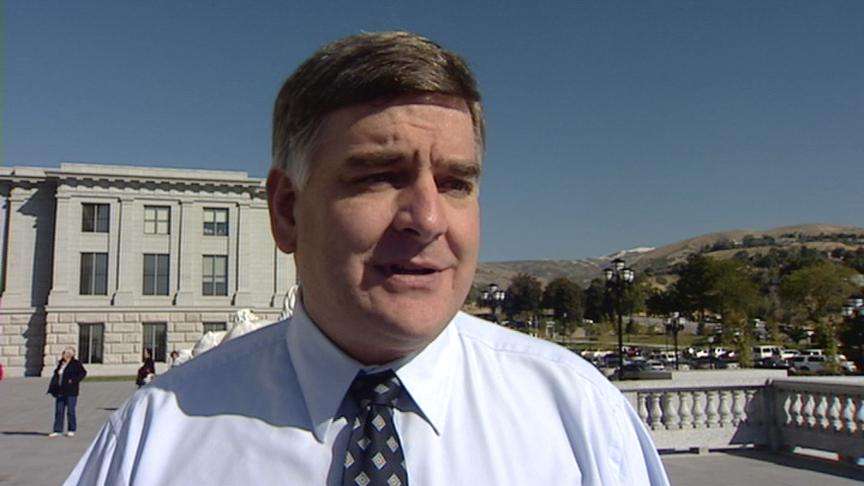 Walker's attorney, Jim Bradshaw, said, "There were inappropriate discussions that took place in this case, but it wasn't just Mark Walker. There were inappropriate discussions from other people."
Bradshaw said, "This is a technical violation. It's not anything like the corruption that's been alleged in the media and elsewhere. But there was a technical violation, and he's going to acknowledge that and move on."
Bradshaw says the plea will be an acknowledgment that Walker had a conversation that violates election law. Bradshaw declined to say which election law Walker violated, but said it is a class B misdemeanor punishable by up to six months in jail.
"It's ... of a type that he wouldn't anticipate any jail time," Bradshaw said.
The discussions in question occurred during the Republican-on-Republican primary race for state treasurer. Candidate Richard Ellis says Walker offered to double Ellis' salary if he would drop out of the primary. Later, ethics and criminal allegations moved forward.
Two special prosecutors investigated. They are now calling a grand jury to continue the investigation.
Ellis, who is also eager for the case to end, is thankful in one sense. "I think it takes it out of a political arena into a place where there can be a fair and equitable review, and let a jury decide whether it should move ahead any more," he said.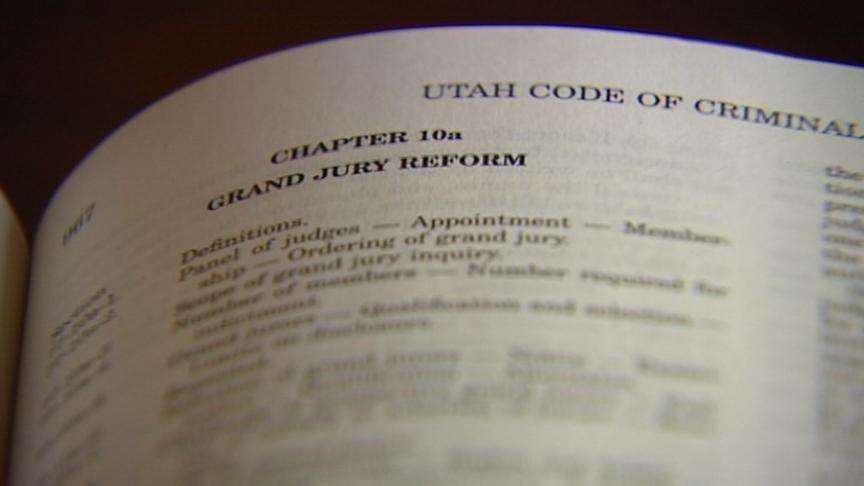 Taking out political questions is the principal reason the Davis and Weber county special prosecutors chose the grand jury route. In part, Mark DeCaria and Troy Rawlings both say they felt like it was a good case for an independent body of citizens to make the decision.
A source close to the case told KSL the grand jury will hear evidence involving Ellis, Zions Bank lobbyist Carl Empey and others previously not named in the case.
Legal scholars do find the convening grand jury significant. University of Utah Law Professor Paul Cassell said, "I don't think the prosecutors here would be calling a grand jury unless there was a lot of smoke there. They're obviously trying to get to the bottom of it and see if there's fire. They wouldn't be calling a grand jury unless there was something pretty serious afoot here."
The grand jury will convene with up to 15 people who will probably reach a decision in a couple of months.
Today, House Speaker Greg Curtis said he liked depoliticizing the process through the grand jury. But he says it would have been better to have done that in July.
In response, Rawlings says the investigation wasn't politically motivated. He tells KSL that the comment from Curtis is laughable. He says Rawlings and DeCaria were appointed at the very end of June, and they had a thorough investigation in front of them. He says, "What are you supposed to take to a grand jury in July? Just our own speculation? You've got to have evidence."
The Associated Press reports that Ellis said he's been told by his attorney that he is not the subject of the grand jury investigation and wouldn't be facing any charges.
Ellis beat Walker in the Republican primary June 24, and Walker resigned his legislative seat before an ethics hearing in July.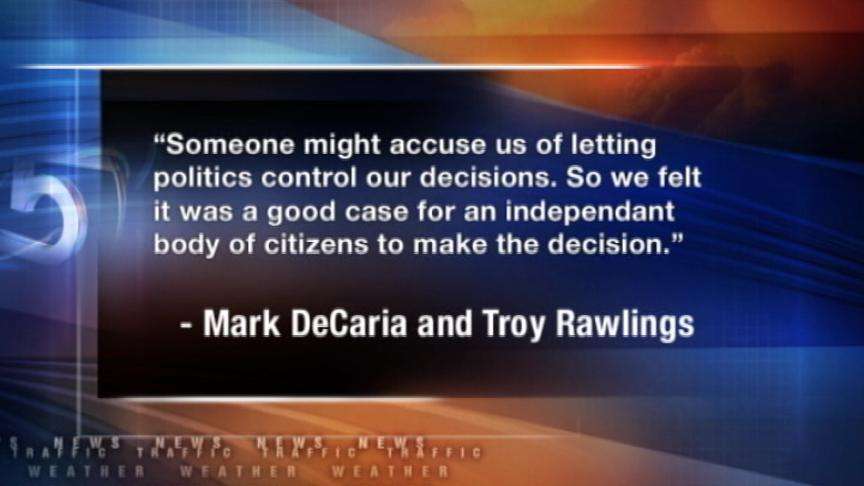 Ellis says he welcomes the decision of the Weber and Davis county prosecutors to refer the case to a grand jury. He agrees that doing so removes it from the political process.
"I don't know how long it will take. I'd guess it'll take several weeks to get through the process, but I don't know for sure," he told KSL.
Since Ellis' allegations were made last June, there have been other allegations of the influence of money at the state Capitol.
"I'm not following that. I've just had my own issues, my own election I'm focusing on," Ellis said.
He said he hopes Walker's plea deal will help bring closure to the case. "It's been an unfortunate situation for all involved. I know the stress me and my family have been through. He's had to have been through as much as me, if not more," he said.
Attorney General Mark Shurtleff handed the case over to the Weber and Davis county prosecutors because Shurtleff donated to Walker's campaign.
In a grand jury, prosecutors will lay out evidence of innocence and guilt to between nine and 15 residents in a closed hearing. After the hearing, the grand jury meets to determine what, if any, indictments are appropriate.
DeCaria said, "This is a learning experience for me ... In my 24 years, approximately, of prosecuting, I've never used the grand jury. It is very rare."
DeCaria said it is unclear when a grand jury might convene.
E-mail: aadams@ksl.com
E-mail: rpiatt@ksl.com
E-mail: tcallan@ksl.com
(The Associated Press contributed to this report. Copyright 2008 by The Associated Press. All Rights Reserved.)
×
Related links
Most recent Utah stories