Estimated read time: 5-6 minutes
This archived news story is available only for your personal, non-commercial use. Information in the story may be outdated or superseded by additional information. Reading or replaying the story in its archived form does not constitute a republication of the story.
Editor's note:This article contains a graphic image in the photo gallery that some readers may find disturbing.LINDON — A Pleasant Grove man was charged with aggravated assault Wednesday after court documents allege he hit a man with his vehicle after a dispute over an RV rental.
Seth Stevens, 24, was charged with aggravated assault resulting in serious bodily injury, a second-degree felony, and aggravated assault, a third-degree felony, in 4th District Court, documents show.
He was arrested and booked into Utah County Jail Sunday after Lindon police say he hit a man with a vehicle outside of Linden Nursery.
The incident began shortly after 7:30 p.m. Sunday, according to Lindon Police Chief Joshua Adams.
"Stevens confronted the two adult male victims to voice his displeasure with the way they allegedly parked the RV they recently dropped off in Pleasant Grove," according to charging documents.
Stevens chased a group of men "around (a) parking lot with his car ... struck one of the victims in the knee, which caused the victim to fall down the side of Steven's car, causing a deep cut into his triceps, which showed exposed muscle," charging documents state. "Which constitutes serious bodily injury since there was a substantial risk of death given Stevens' reckless driving under the circumstances."
The dispute began a few weeks ago over an RV that Stevens' mother rented out in Pleasant Grove. Sean Gregory of Livonia, Michigan, said he and his then-fiancee Cassie took a recommendation from a friend and rented two RVs from Stevens' mother for their upcoming wedding in Utah.
Their plans changed after a family death and by the time the couple returned to Utah, they needed just one RV.
The couple learned before renting the RV that they would still need to pay the cleaning deposit of $250 per vehicle, even though they only rented one. When they picked up the RV, the woman renting them said "she had lost wages," on the transaction, so they would not receive any refund on their deposit.
"So we were in an argument with her just saying we have a death certificate, there were extreme circumstances, but she told us we were not going to get a deposit no matter what," Cassie Gregory said.
The couple said they wouldn't clean the RV when they dropped it off, claiming the RV was already in poor condition when they picked it up.
The Gregorys went through with the rental, got married in Lehi Saturday and returned the vehicle Sunday. After a heated phone conversation, Sean Gregory said they dropped the RV off at the woman's property, and did not have contact with Stevens while they were there. Gregory, his cousin, Jordan Farley of Virginia, and his father-and-law were inside the truck.
Shortly after the group left the property, he said a car began following the pickup truck they were riding in, driving erratically. The driver was yelling at them about the RV.
"We noticed this vehicle weaving in and out of traffic and flying up on us and he comes up on the shoulder and he's screaming cuss words at us," he recalled. "'You better just pull over,' the cops are on their way and blah, blah, blah. We were like 'What the hell is this all about?'"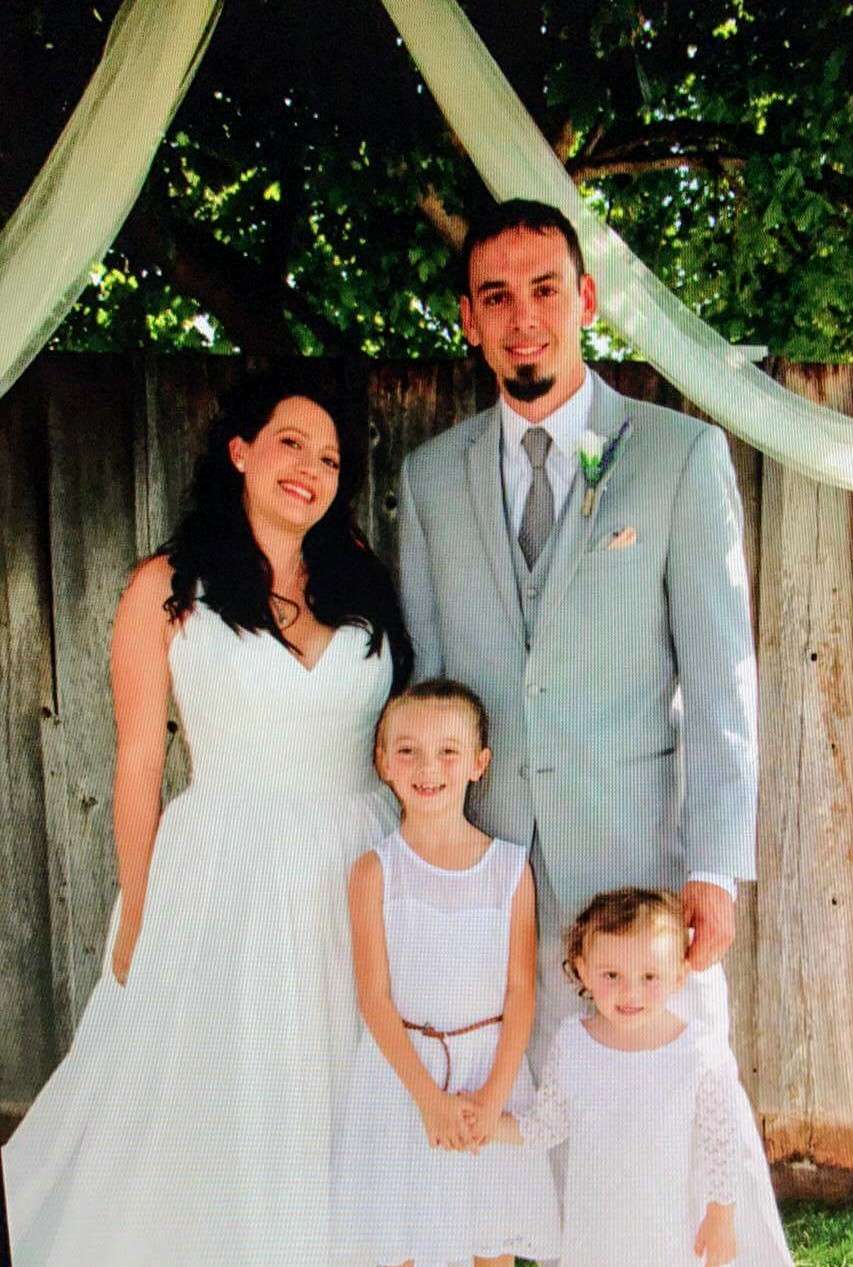 Stevens followed the men from State Street to the Linden Nursery parking lot, where Stevens revved the engine of the vehicle he was driving and yelled at the group of men while "flipping them the bird," according to a jail report.
He then "attempted to hit both victims with his car," causing them to run, court documents state.
"We had to jump behind the trailer that my father-in-law was pulling in order for him not to hit us," Sean Gregory of Livonia, Michigan, said. He was one of the men Stevens was chasing with his vehicle, police said.
After more yelling between Stevens and the men, Stevens pulled his vehicle toward the men, according to the jail report. One man jumped out of the way, but Farley did not move in time and the vehicle hit him in the right knee. He told police he was "falling down the side of the car and struck the rear driver's side passenger window with his arm," according to the jail report.
The incident left Farley with a gash in his arm "which showed exposed muscle," according to charging documents. Police said the wound was about 2 inches long by 1 inch wide. Gregory also had road rash on his right knee.
"There was a substantial risk of death given Stevens' reckless driving under the circumstances," according to charging documents.
"It's just been crazy," Cassie Gregory said. She said the RV was in poor condition to begin with — a loose table, bad counters and a pungent smell Cassie Gregory likened to sewage.
"It definitely was not the best smell," she said. "When we got it, it smelled off and then that smell proceeded to get worse and worse as we had it. And we had it barely over 24 hours."
The owner of the RV could not be reached Wednesday.
The Gregorys said they plan to return to Michigan next week. They are hoping to move past the incident, aware they probably won't get their money back.
"This whole thing has just been bananas," Cassie Gregory said.
×
Photos
Most recent Utah stories