Estimated read time: 5-6 minutes
This archived news story is available only for your personal, non-commercial use. Information in the story may be outdated or superseded by additional information. Reading or replaying the story in its archived form does not constitute a republication of the story.
HERRIMAN — Whitney Gomez will be the first one to tell you she doesn't have dinner on the table at 6:00 every night.
"We usually are able to have dinner together," Gomez said while cooking chicken on the stove in her kitchen. "We just have dinner a little earlier."
She knows motherhood can be a battle; a constant quest for balance.
"In the past six months, I've tried to streamline my schedule so that I am home more," Gomez said. "I'm a personal trainer. I have my own business."
Gomez and her husband, Martel, have three kids: Kingston, Sienna, and Gemma — each one unique, each one requiring her attention in their own way.
"I think, honestly, the hardest part is having all of them feel like there's enough love to go around," Gomez said.
But she also needs time to be herself. For Gomez, balance is everything: her kids' needs on one side of the scale and her own needs on the other. That's why, once dinner's done, you'll often find her hopping in the car and heading somewhere else: Fullmer Brothers Boxing Gym in South Jordan.
"This is my home away from home," Gomez said while wrapping her wrists.
Her second home is a small, nondescript brick building next to the Salt Lake County Fairgrounds, surrounded by gravel and the dust kicked up by a few neighboring horses. Inside, amid the heat and the faint odor of sweat, Gomez transforms.
"A lot of women think that once they're a mom, that all of their outside interests have to just be done," she said. "And for me, that isn't the case."
Gomez's second life began while teaching kickboxing to fitness clients.
"I started taking some technical boxing lessons and realized I was actually kind of good at it," she said. "I liked it and started sparring a little bit here and there and got hooked."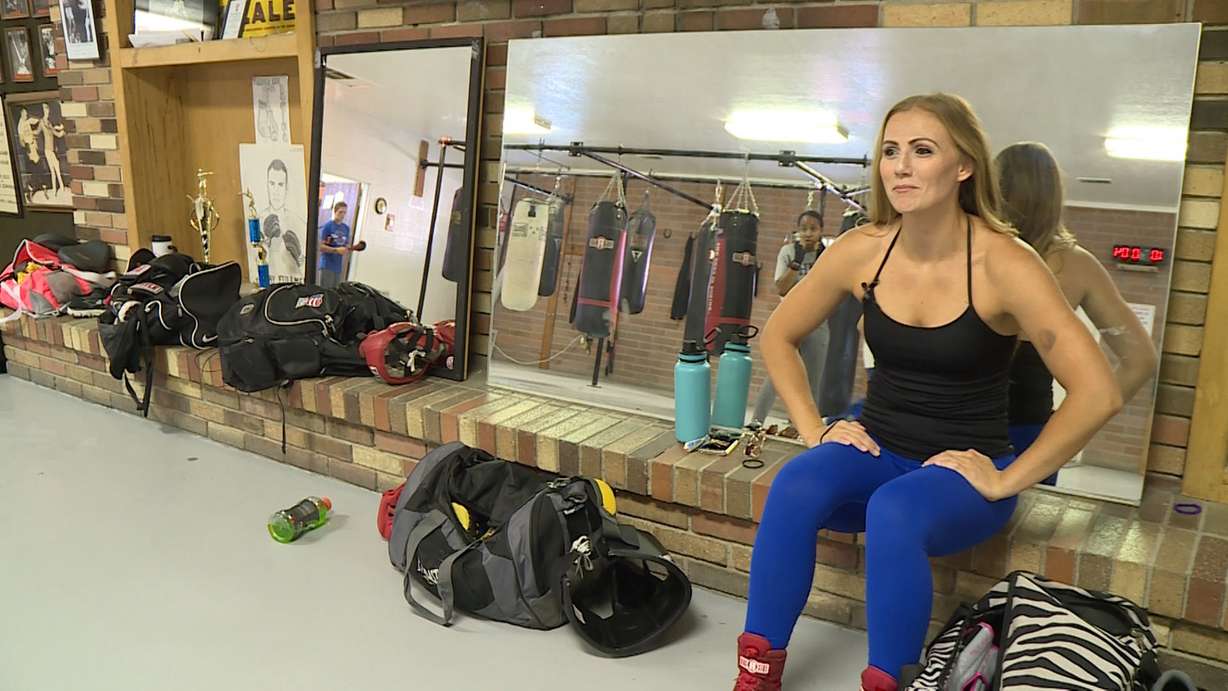 Gomez doesn't claim to be a "traditional" mother, noting there's nothing "ladylike" about boxing. "You sweat, you bleed, snot comes out your nose," she said.
Gomez said her involvement in the sport has raised more than a few eyebrows. "It's definitely a shocker to a lot of people. I get, like, mixed reactions, I think," she said.
In some ways, Gomez's toughest opponents aren't those she faces in the ring; they're preconceptions.
"People aren't actually really rude to my face," she said. "It's what they say when I'm not around. They think that I should stick to fitness or just be a mom."
Gomez leans on her friends and family for support, but at the same time, she finds some of the comments to be more than a little judgmental.
"I feel like you really have no place to judge someone unless you spend a day in their shoes and really know why they live their life the way they do," she said.
Still, there was a time when negative comments would have stopped her in her tracks. "I worried about that my whole life," Gomez said, "about being this perfect, pretty girl who just had to do everything because that's what everyone expected."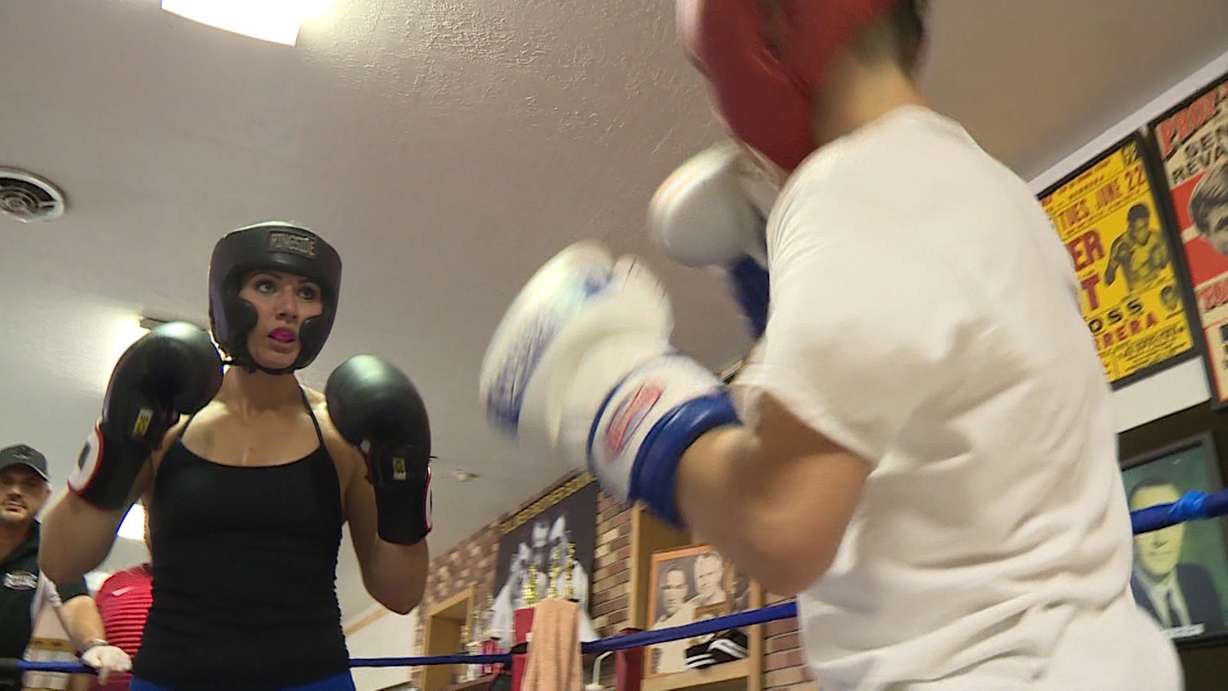 Now, she's decided the best way forward is to stop worrying about what others expect and simply set her own expectations.
"I'm ranked second in the country right now," she said with a smile.
Gomez is currently ranked No. 2 in the 141-pound weight class, according to Team USA Boxing. Her next step is to be a part of Team USA, and beyond that: the Olympics.
"It's been my dream to be an Olympian since I was 8 (years old)," Gomez said. "I swam up until the time I was 8, then I played water polo. I started doing triathlons and thought I might end up doing that. Then I took a break and had my girls."
Despite transitioning into motherhood, Gomez never stopped dreaming of Olympic gold.
"I held on to the hope that it could still be a reality," she said. "They'd show us this video when we were swimming in high school to pump us up for the state swim meet, and it would show a bunch of Olympic swimmers, and it would always give me goosebumps."
Of course, making the Olympics isn't easy. It means continuing to strike a balance.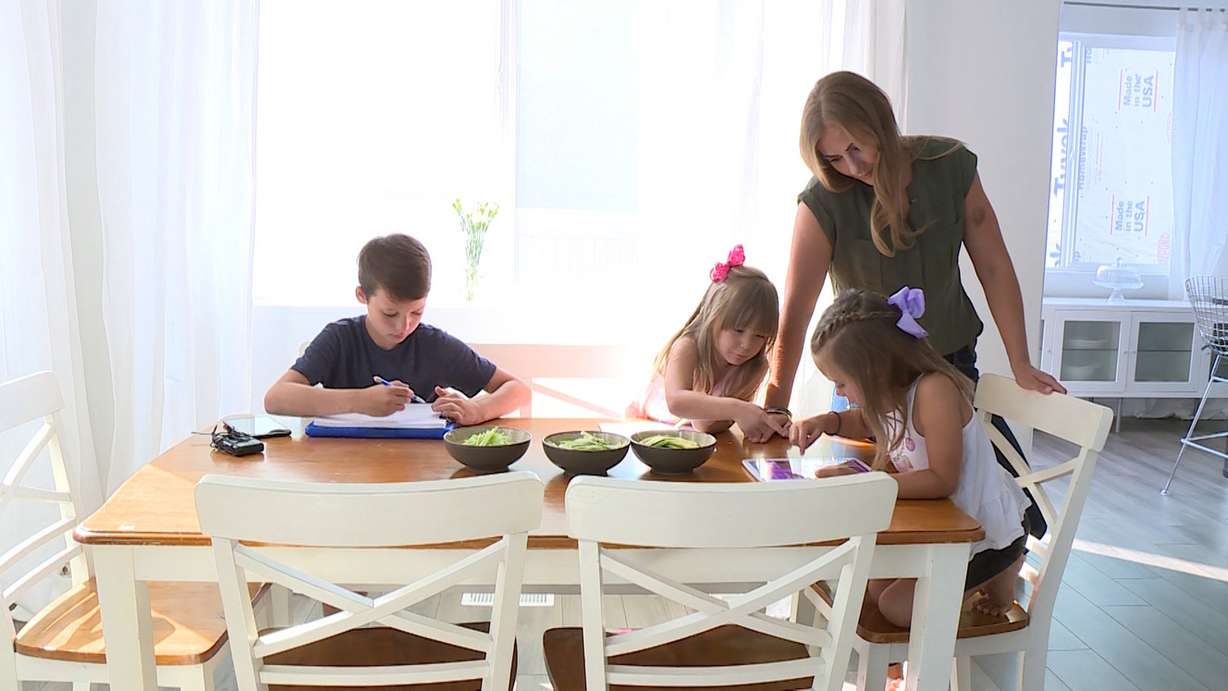 "I feel like I'm a better mom when I have things like this that challenge me and push me," Gomez said. "I have lots of friends that are stay-at-home moms, and they're fantastic. I think women should just find what makes them happy. For me, this is what makes me a better person, makes me a better mom."
Despite the struggles of balancing motherhood, a career, and training for the Olympics, Gomez has come to realize that what happens on her side of the scale affects her children on theirs.
"This is showing them that they can do hard things," she said. "They come to the gym with me sometimes. They see me get frustrated. They see me cry, they see me get really upset about doing poorly — but then they see me the next day, be like, 'You know what? I learned this and this from it and I'm better, and I can grow.'"
---
Ray Boone is a photojournalist for KSL-TV. Contact him at rboone@ksl.com
×
Photos
Most recent Utah stories