Estimated read time: 4-5 minutes
This archived news story is available only for your personal, non-commercial use. Information in the story may be outdated or superseded by additional information. Reading or replaying the story in its archived form does not constitute a republication of the story.
SALT LAKE CITY — When "The Great American Eclipse" happens Aug. 21, millions of visitors will likely flood into Wyoming, Idaho and other states coast-to-coast where the total eclipse will be visible.
Among them will be 68 teams — including one from Salt Lake City — hoping to pull off an unprecedented feat. They intend to capture the longest movie of an eclipse in history — a full 90 minutes.
The experience
Many who see a total solar eclipse describe it as a spiritual experience, a stunning spectacle, a once-in-a-lifetime experience. The problem, though, is that totality — the period when the moon completely covers the sun — doesn't last very long. Even scientists have to settle for a very brief show.
"Normally, any one telescope would only be in totality for maybe about two to two-and-a-half minutes," said Julia Kamenetzky, assistant professor of physics at Westminster College.
She's one of dozens of team leaders in an unprecedented experiment that will stretch from the Oregon coast to Charleston, South Carolina.
Kamenetzky has been practicing for the August eclipse on the Westminster campus in front of the Meldrum Science Center. She follows a script that was written to coordinate the coast-to-coast effort known as the Citizen CATE Experiment. CATE is an acronym for Continental-America Telescopic Eclipse.
"Every step is already kind of preprogrammed for what we need to do," she said.
The plan
On Aug. 21, Kamenetzky and 15 Westminster students will be positioned at South Menan Butte, an extinct volcano near Rexburg, Idaho. The centerline of the eclipse's zone of totality will pass within a mile of their location.
The plan is for the team to shoot a movie of the total eclipse as they see it from their location. The totality in Idaho will last just 2 minutes, 19 seconds.
"All 68 telescopes along the path of totality have this exact same equipment," Kamenetzky said.
That's the secret sauce of the whole project. Dozens of other teams spread across the country within the zone of totality will follow the same procedure.
As the moon's shadow races across the country in just over 90 minutes, each team will grab a couple of minutes of video as the shadow passes over their position. Later, computers will organize all the video clips using GPS location data.
"All of those movies are going to be stitched together," Kamenetzky said. "It will produce a 90-minute long video."
The science
The experiment may sound pointless to amateur eclipse watchers. After all, don't scientists already have vast numbers of eclipse videos and photos to study? The answer is yes, but there's a reason experts think the CATE experiment will produce a movie that's especially useful to science.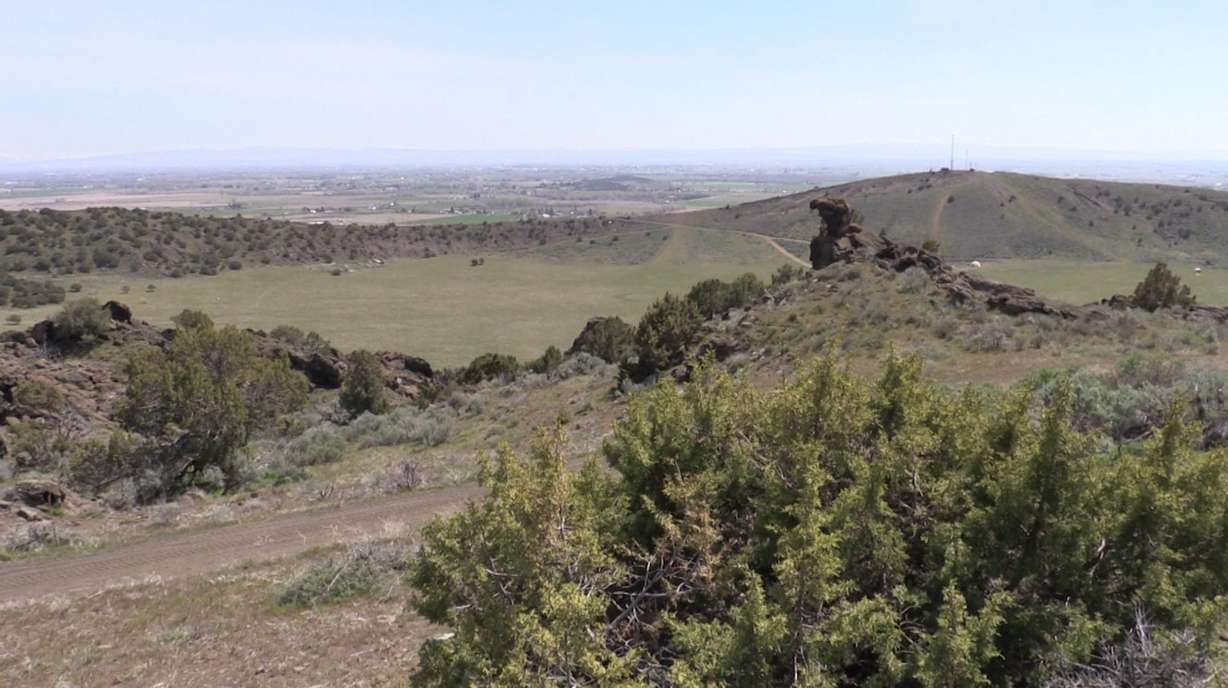 To understand why, consider an interesting fluke of solar system geometry. Earthlings are lucky to have a Goldilocks moon — not too far, not too close, not too big and not too small.
When we see an eclipse from Earth, by pure serendipity the moon exactly covers the sun. That allows scientists to see the sun's mysterious corona — a swirling, dynamic atmosphere of solar particles and energy.
"It's really only visible during a total eclipse," Kamenetzy said.
If the CATE experiment is successful, scientists for the first time will be able to study the corona's behavior over a full 90 minutes, the whole time the moon's shadow is racing across America.
That will allow them "to understand the changes that might happen in the corona over a longer period of time," Kamenetzky said.
The spectacle
Westminster College created a special class for geology and physics students just so they can work on the eclipse movie team, according to Westminster Provost Lisa Gentile.
"Oh, this is awesome," Gentile said. "This is a total solar eclipse. It's over the whole United States. The next time this is going to happen is 25 or 30 years from now. What an incredible learning opportunity for our students."
For Kamenetzky, practice makes perfect, right up until Aug. 21.
"This is our deadline," she said. "We have to get it right the day of the eclipse."
"The Great American Eclipse" may turn out to be the most-watched eclipse in history, a visual treat for tens of millions of Americans. For 68 movie teams under pressure to deliver a blockbuster, there's a possibility that stress could interfere with the experience.
"When you're approaching totality, you want to be just ready to go and all you have to do is take off the filter and press 'go,'" Kamenetzy said. "And then I'll be able to enjoy the eclipse."
In Salt Lake City, the eclipse will not be total; it will be a 91 percent partial eclipse. To see totality on Aug. 21, Utah residents will have to travel at least as far as central Idaho or Wyoming.
×
Photos
Related links
Most recent Utah stories