Estimated read time: 2-3 minutes
This archived news story is available only for your personal, non-commercial use. Information in the story may be outdated or superseded by additional information. Reading or replaying the story in its archived form does not constitute a republication of the story.
SUGAR HOUSE — Crews responded to fires in Cottonwood Heights and Sugar House late Tuesday night that they believe were started by fireworks.
Officials said the fire near Sugarhouse Park was started by fireworks. Just after 10 p.m., fire crews were dispatched to five small grass fires that started at the westbound I-80 off-ramp near Sugarhouse Park, where the Fourth of July fireworks show was taking place. Fire officials said sparks from fireworks ignited the fires in the area and burned about 2 acres before being extinguished.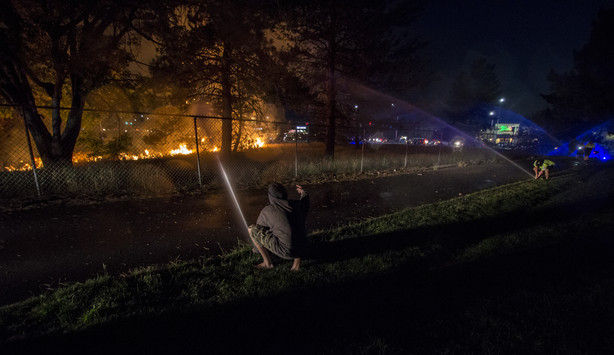 The I-80 off-ramp was temporarily closed by the fire, according to the Salt Lake City Fire Department. No injuries were reported.
The fire was one of dozens of grass fires throughout Salt Lake and Davis counties that started about 10 p.m. and capped off one of the busiest Fourth of July holidays for firefighters in recent memory.
"For a single day, (it was) extraordinary even for us on the Fourth of July," said Unified Fire Authority Battalion Chief Steve Prokopis.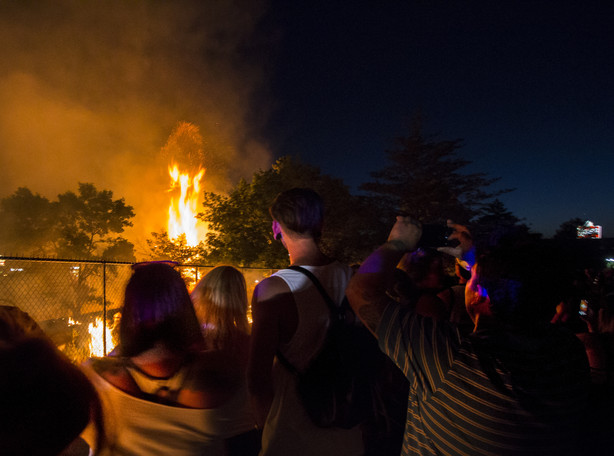 Another fire sprang up near 3500 E. 7400 South in Cottonwood Heights in an undeveloped area that borders Mountain View Cemetery. Officials said harsh winds quickly spread the flames, causing damage to the outside of three nearby homes and and destroying an outbuilding. Nearly 10 acres were burned. No one was injured, but one homeowner was displaced, Prokopis said.
Crews said they are confident the fire was started by fireworks near Enchanted Hills Drive but are still investigating the cause.
July 5, 2017
Cottonwood Heights police said there were two additional fires in the city late Tuesday evening, one of which briefly caused evacuations in the area around 3213 Danforth Dr.
South Davis Metro fire officials also reported a brush fire near 900 South and Davis Boulevard in Bountiful around 10:30 p.m. and asked people to avoid the area.
Red Cross also dispatched a team to a house fire in Washington Terrace around 11:30 p.m. Four adults were displaced by the single house fire.
×
Photos
More stories you may be interested in