Estimated read time: 2-3 minutes
This archived news story is available only for your personal, non-commercial use. Information in the story may be outdated or superseded by additional information. Reading or replaying the story in its archived form does not constitute a republication of the story.
It's a big night in Sandy, as the new Real Salt Lake soccer stadium is hosting its first game ever. Fans crowded into the area near 9000 South and State Street, and we found the good, the bad and the ugly when it comes to traffic and parking.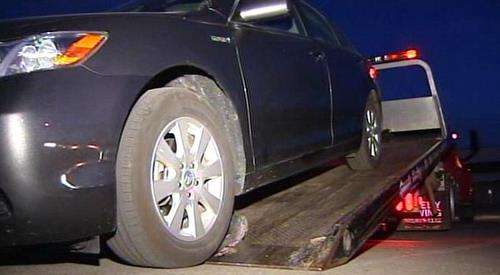 The opening game is a sellout, and that has 20,000 fans packed into Rio Tinto Stadium tonight. But all of the traffic caused quite a bit of gridlock.
Fans heading to the stadium, along with evening commuters heading home, created a big backup on I-15 at both 9000 South and 10600 South.
The Utah Department of Transportation (UDOT) created a second right-hand turn lane at 9000 South and State Street to help more cars turn right, and it seemed to help. But it was still a pretty big mess around 7:00 tonight.
But the excitement of the game seemed to drown out frustration for Real fans. "Traffic was alright getting down here. But once you hit State Street, it's crazy," Real fan Destiny Tingey said.
Colby Broadbent, also a Real fan, said, "There is a ton of traffic. It took a long time to get here. I was just informed I can't park in this parking lot."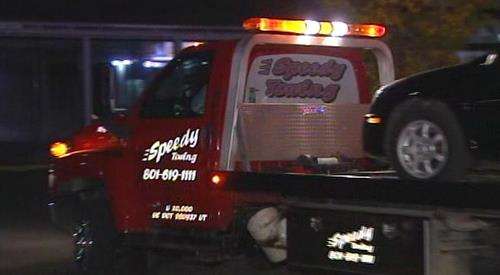 We let that fan know that while we were stuck in traffic along 9000 South, we noticed tow trucks loading up car after car from a vacant parking lot that use to be a Lowe's store. There are signs warning that cars will be towed, but an empty parking lot not far from the stadium looked like a perfect spot to park.
We lost count of how many cars were towed tonight, but it is in the dozens. So if you get a call from someone you know who is at the game and they can't find their car, tell them they can get it back from Speedy Towing if they have $227 in cash.
We did find one business that is being very generous to Real fans. Big Bob's Discount Carpets has posted a sign reading: "Welcome, Real Salt Lake. Free Parking, Compliments of Big Bob's Discount Carpets."
E-mail: spenrod@ksl.com
×
Most recent Utah stories