This archived news story is available only for your personal, non-commercial use. Information in the story may be outdated or superseded by additional information. Reading or replaying the story in its archived form does not constitute a republication of the story.
Latter-day Saints have traveled from around the world to Utah this week to attend the semiannual General Conference this weekend. President Thomas S. Monson is continuing to oversee the building and dedicating of temples.
In just 27 years, the church has built more than 100 temples throughout the world. Church leaders insist the buildings are not simply statements of a growing faith but to make that faith more accessible to the members.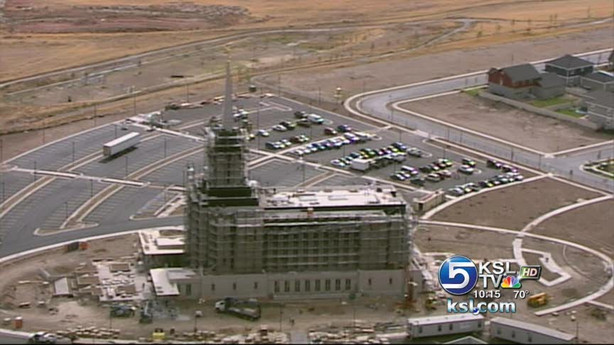 President Thomas S. Monson is dedicating temples throughout the world, most recently the new Panama City temple. It is nestled on a hill, surrounded by jungle and overlooks the famous Panama Canal.
At the south end of the Salt Lake Valley, two temples are under construction. The Draper temple will be completed at the end of this year. The Oquirrh Mountain temple will take a few months longer.
The planning and building of temples in the last 27 years has led to a remarkable statistic. Elder William Walker, with the LDS Temple Department, said, "Eighty-two percent of the members live within 200 miles of a temple worldwide, which is essentially within about three hours of ground transportation."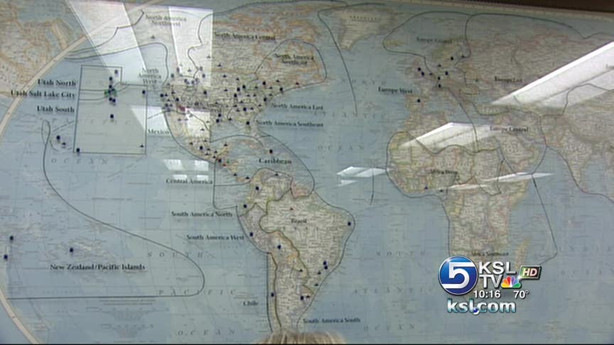 That means that four of every five church members throughout the world can visit a temple and most can return home in the same day. Walker keeps a showing the locations of dedicated temples, those being built and others just announced.
Walker said, "If you look at the legacy of President Hinckley, when he went into the First Presidency in 1981, there were 19 operating temples in the church. There are now 128."
There are a few areas in the world without temples. One is under construction in Ukraine.
There are 12 temples and a million members in Mexico and a new temple in Vancouver, British Columbia.
"It is a remarkable and wonderful thing that we now have the worldwide church with worldwide temples," Walker said.
Next is a rededication of the Mexico City temple in November. The open house for the new Draper, Utah temple begins in January.
Please join us this Sunday at noon, on KSL 5 for more about the Panama City Temple in an hour-long special titled, "A Beacon Above the Seas."
E-mail: cmikita@ksl.com
×