Estimated read time: 3-4 minutes
This archived news story is available only for your personal, non-commercial use. Information in the story may be outdated or superseded by additional information. Reading or replaying the story in its archived form does not constitute a republication of the story.
Is cow's milk linked to autism? Some new billboards tell Utahns it is. But some health experts disagree and call the campaign a harmful exaggeration.
Two electronic billboards along Interstate 15 in Salt Lake County will show a bowl of cereal and milk with the slogan "Got autism?" The warning sign is being put up by PETA, the People for the Ethical Treatment of Animals.
The billboards will be located at I-15 northbound at 1100 South (facing south) and I-15 southbound at 9800 South (facing north).
The billboards are a parody on milk ads. Instead of "Got milk?" they say if you've got autism, then don't drink milk. The PETA campaign is based on the theory that if autistic children avoid casein, which is a protein component in milk, their behavior will improve.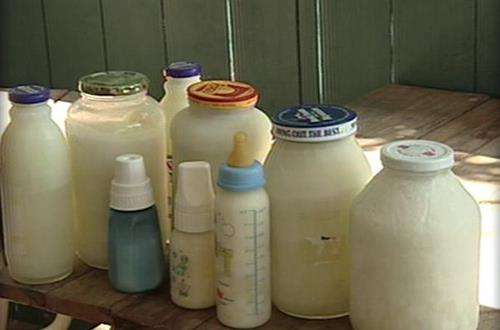 Parents have been testing diets on autistic kids for more than two decades. In fact, in 1999 we visited the Goffe family in Salt Lake. The parents had taken their son Ty off cow's milk and put him on donated mother's breast milk. At that time, they noticed a difference.
Ty's father, Brad Goffe, said, "The fact that he's not regressing and starting to progress, that's really good."
But 10 years later, PETA must be taking the theory even further, since even mother's milk contains the protein casein. The Asia-Pacific arm of PETA pushed soy milk this week. Members dressed up as Santa Claus and handed out samples in Manila's Chinatown.
PETA defends the billboards in Salt Lake, citing limited studies in the U.K., Norway and Rome. But autism researchers and clinicians here say there's still no large-scale single, double-blind scientific study showing the absence of milk makes a difference.
Dr. Brent Petersen, the medical director for the Carmen B. Pingree Center for Children with Autism, says some parents, desperate to see a change, often experience it from almost anything they try.
"There are a few cases where it seems to be dramatic, and we have those reports from almost any treatment. I can try a little medicine that I prescribe and the kid will start saying his first words," Petersen said.
In the absence of hard core evidence, we asked Dr. Petersen if he thought the PETA billboards might generate undo alarm.
"I would try to state it more strongly than 'unduly alarming.' To me it's an unthinkable exaggeration of an unproven theory," he said.
PETA says those studies show a link between cow's milk and autism. But Utah County Health Department Spokesperson Lance Madigan doesn't necessarily agree, either.
"There have been no good, quality studies done on autism and dairy links," he said.
He says there are some very small studies and anecdotal accounts that PETA points to, but he says they don't amount to proof of a connection.
He says there is a lot of evidence of the health benefits of giving children dairy milk.
PETA also says a study establishes the Salt Lake City area has one of the highest rates of autism among 14 regions studied by the Centers for Disease Control and Prevention (CDC).
A massive National Children's Study, soon to be launched, may find out what is fact and what is fable, not only about autism but other childhood diseases. Researchers will search out environmental triggers as they follow hundreds of children from birth to adulthood, perhaps even to old age and death.
E-mail: rjeppesen@ksl.com
E-mail: eyeates@ksl.com
×
Most recent Utah stories