Estimated read time: 6-7 minutes
This archived news story is available only for your personal, non-commercial use. Information in the story may be outdated or superseded by additional information. Reading or replaying the story in its archived form does not constitute a republication of the story.
SOUTH SALT LAKE — Summer blockbuster season is coming, but one local venue has offered the ultimate experience for moviegoers, music lovers and history buffs for several decades.
Tucked away in an outlet off of 3300 South, at 3331 S. Edison St. (145 East), is Edison Street Events, also known for many years as the Organ Loft. It's a rather unassuming former chicken coop turned event venue that houses all sorts of music, film and history — and since 1946 and it has been a hit for Utahns looking for a blast of cultural nostalgia.
"This is for anybody who has any kind of interest in music or history or something," said Hunter Hale, a movie expert that selects silent movies that are played at the venue with a five-keyboard organ filling in the sound to them. "It's a magical experience, and the Organ Loft is one of the best-hidden secrets. … It's worth discovering."
The history of Edison Street Events dates back more than 70 years on the same street the venue is named for. It started back in 1946 when its founder, Lawrence Bray, acquired an old organ from Logan's Utah Theatre, said Larry Bray, Lawrence's nephew and current owner of Edison Street Events.
That began a story of preserving a piece of musical history — and the instrument itself is a melting pot of Utah and American history with several instruments merged into one standing greatly on the stage.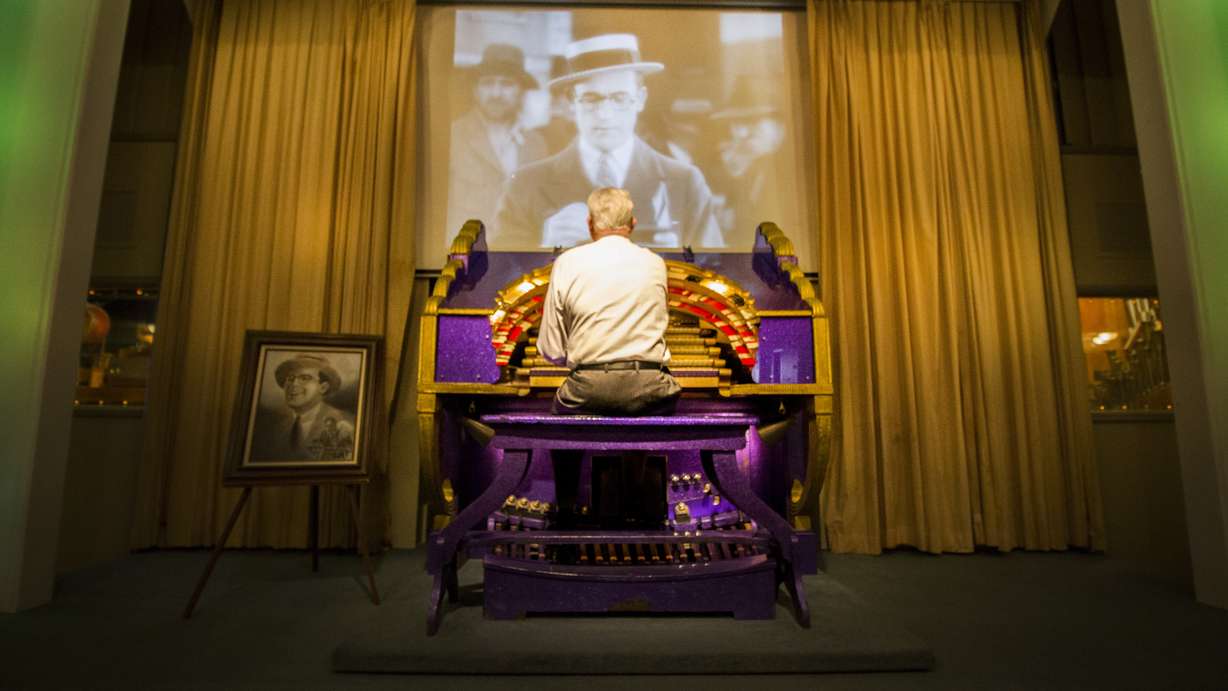 Lawrence Bray stored and later set up the organ in his uncle's chicken coop. Later on, he added on pieces from the Gem Theatre in Salt Lake City and from Ogden's Egyptian Theatre.
In 1956, he sold most of that and purchased a Wurlitzer organ that had been at the Paramount Theatre in Staten Island, New York. That helped create the five keyboard, 378-stop tab organ that exists to this day.
The result has been the ultimate surround sound system. With the tap of a key, organist Blaine Gale replicates the sound of a crash from the left ceiling. Another key forces a pipe to play from the right side seen from a glass window.
Many of the instruments obtained had become obsolete as movies with sound, known as "talkies," became mainstream in the 1930s. Lawrence Bray scooped the organs up as theaters decided to uninstall them.
The Organ Loft became a popular venue after that. Today it hosts public and private events, banquets and so much more. It even was where musician Gus Farney recorded several studio albums in the 1960s.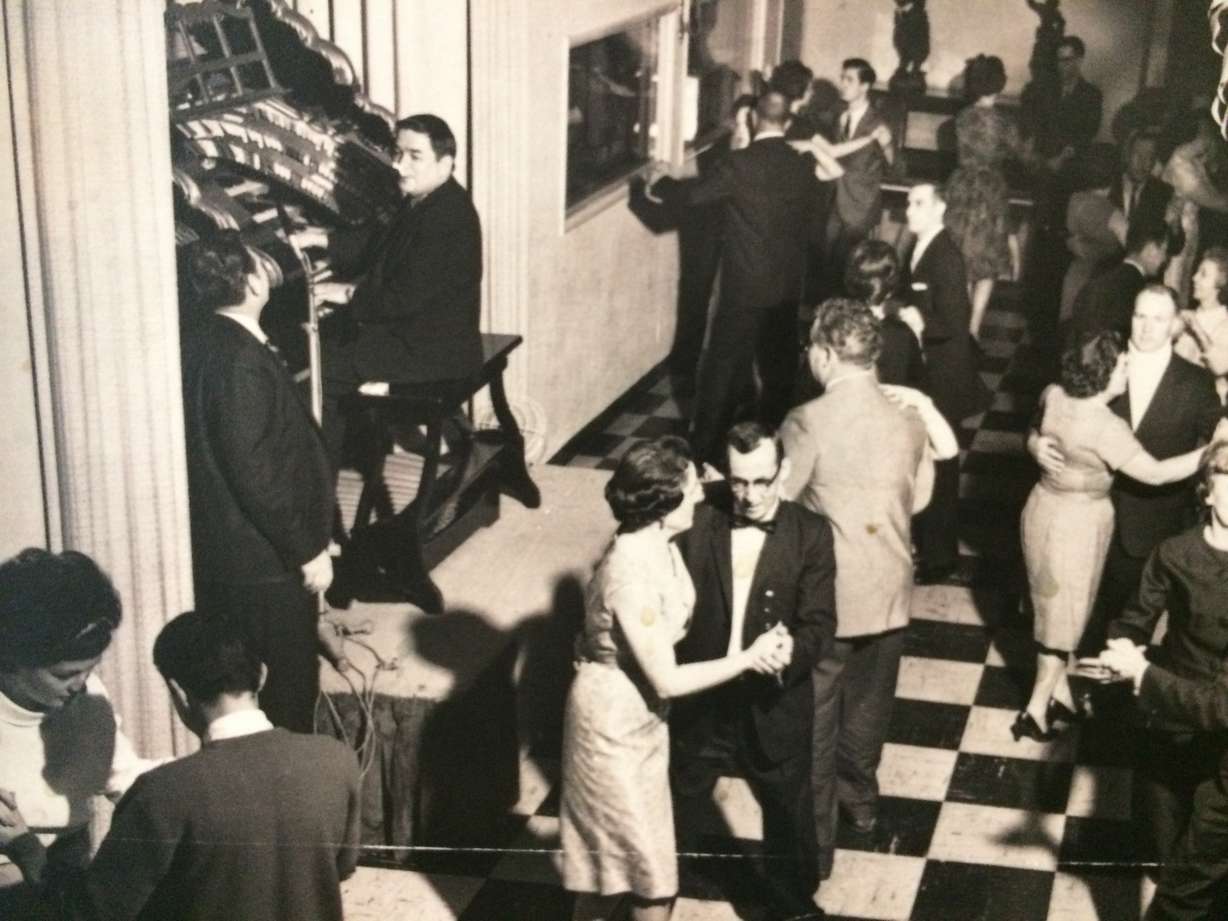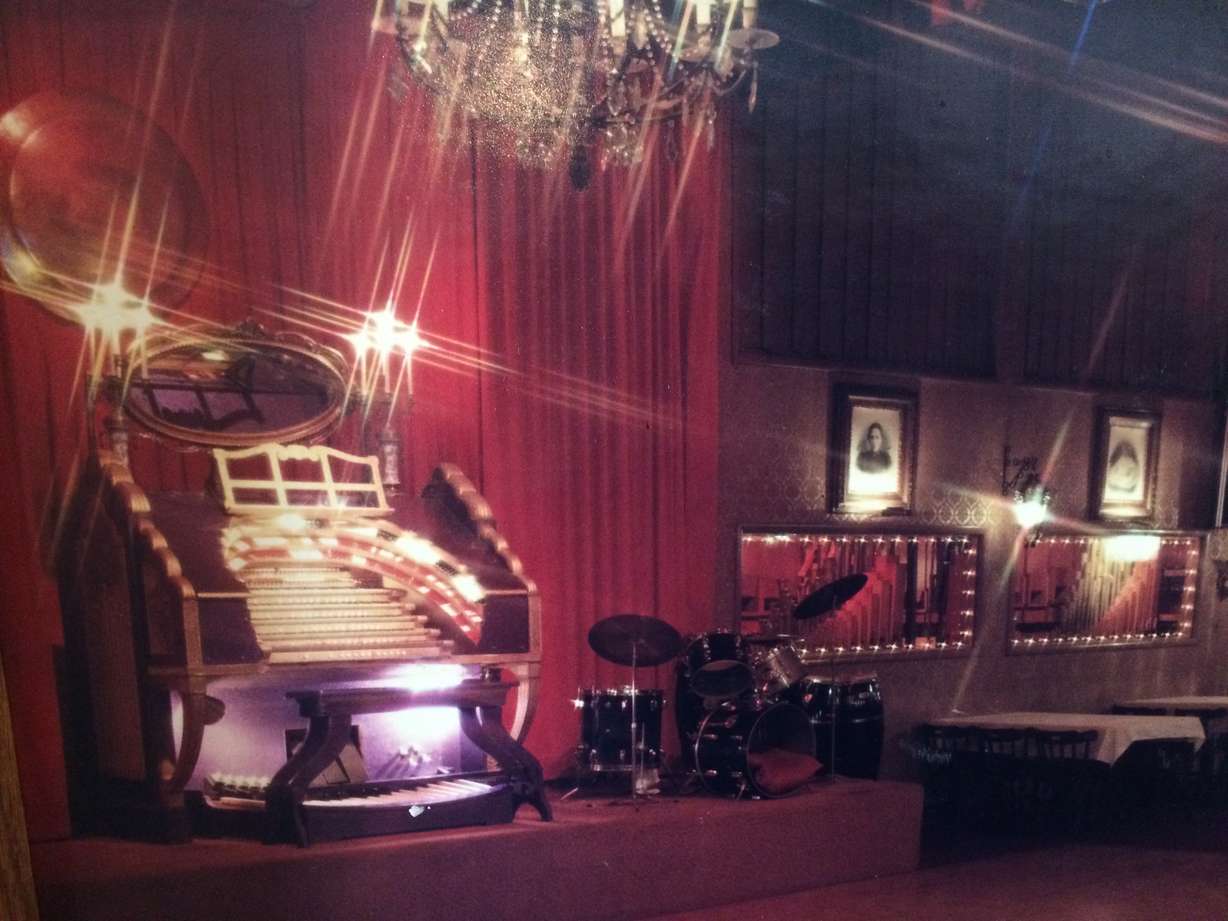 However, it is perhaps most known now as a go-to place to enjoy silent movies the way films were shown a century ago.
"We get a lot of younger people that haven't been here before," Larry Bray said. "We do the silent movies every other Thursday, so we get quite a good attendance. It's a different experience for them, and I think they like that. When this instrument starts playing, it kind of envelops you. Then you get drawn in with what's going on on the big screen — it's a fun nostalgic experience."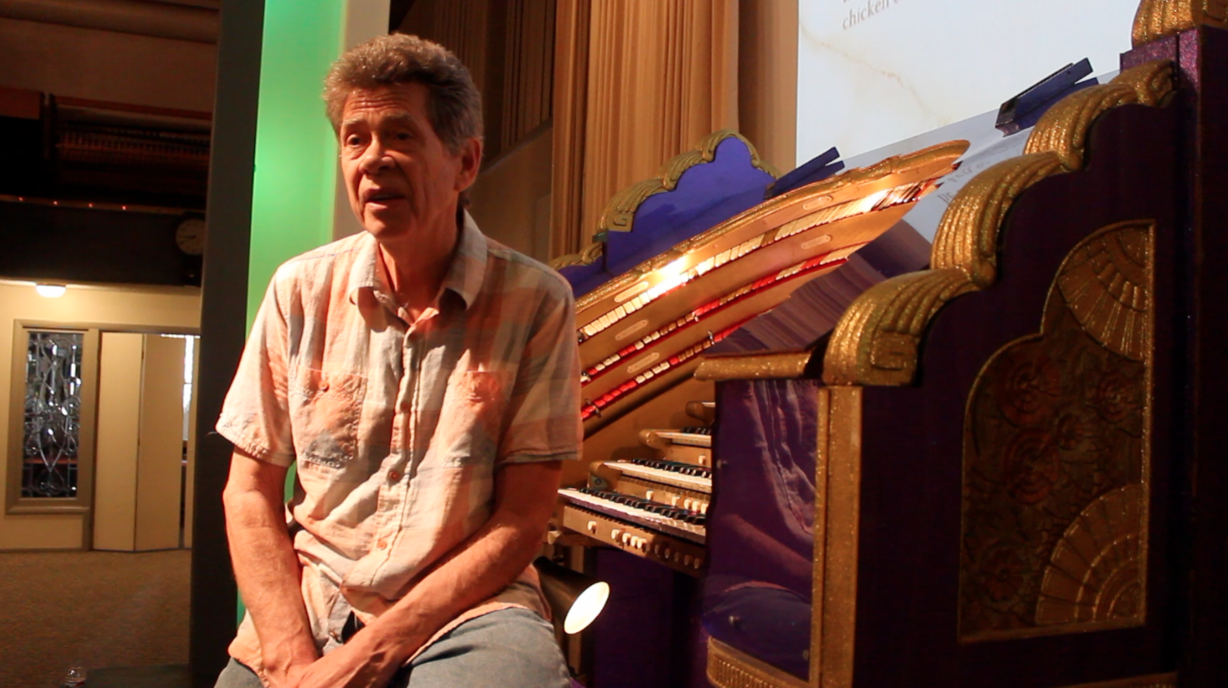 While there certainly is a historic part of each silent film shown at the venue, Gale believes each movie is broken down into a three-part process: the film, the music and the reaction of the audience.
Colossus takes center stage in all of this. Its large purple frame with golden trim covers nearly a third of the length of the stage and is about the same size as the screen above it.
The most impressive part about it is how Gale, who turns 84 later this month, has memorized each pipe, bell and whistle attached to the five-deck keyboard as he feverishly plays. The first thing he points out is that there is no sheet music to his style because he jokes that he is an "illiterate musician," as he doesn't sight read well.
Gale said he has played Colossus for nearly 30 years, and that took years to master.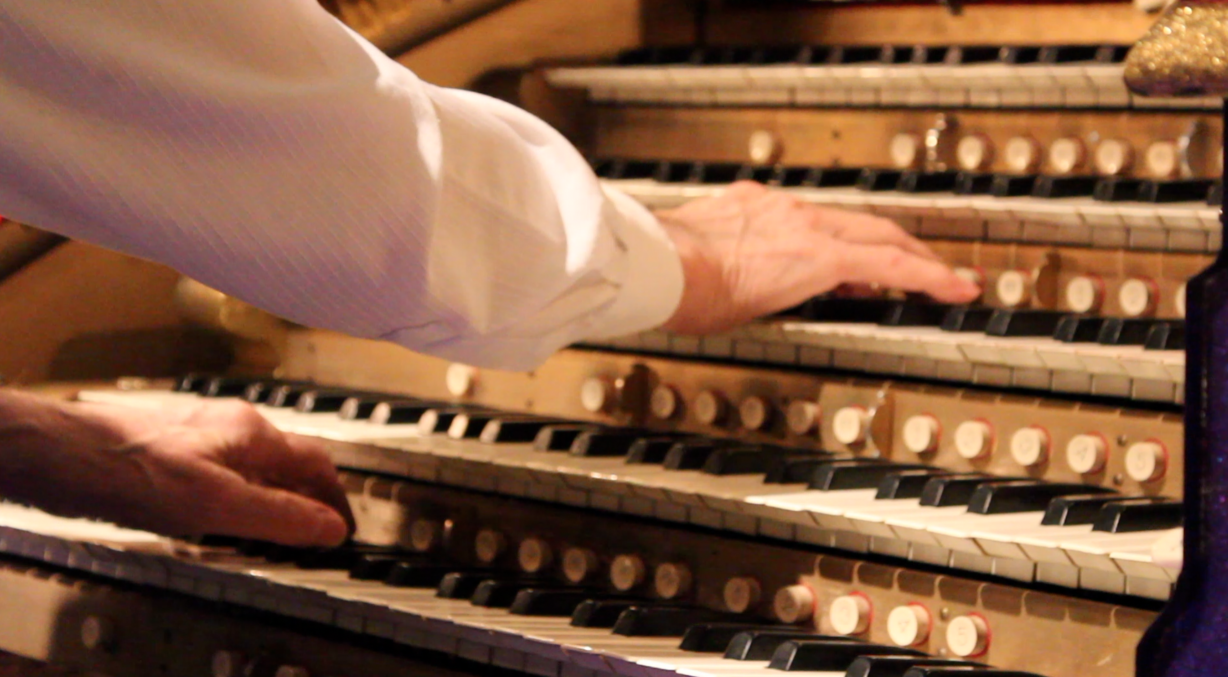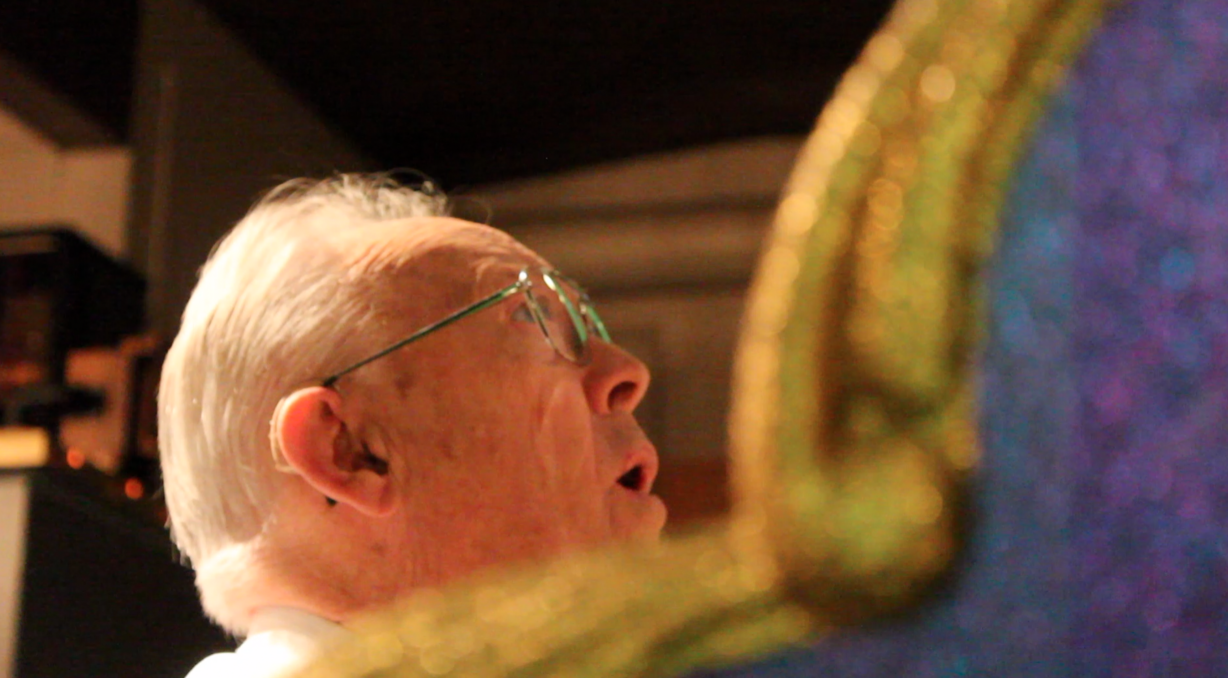 "After all these years, it almost becomes as natural as getting in your car and driving," he said.
Playing Colossus is something he hopes can pass on to a younger generation. He created the Silent Movie Accompanist Center for the Performing Arts (SMAC) in 2003 to teach tricks to the trade.
Hale said it's the organ and live experience that makes all the difference, which was designed to replicate an orchestra experience with one person.
"It's an amazing thing to watch people who have never really seen a so-called silent film presented properly. It's a magical experience," he said, staring up at the arrangement of instruments in the loft above him. "We go to these big theaters where there's surround sound — surround sound is nothing like the theater, which really is surround."
---
"When this instrument starts playing, it kind of envelops you. Then you get drawn in with what's going on on the big screen — it's a fun nostalgic experience." — Larry Bray
---
Then there's film aspect.
Hale recalls growing up and becoming interested in silent film while recording old 8 mm films with his brother, Richard. They also knew there was a component missing from their films to the ones enjoyed by audiences a century ago.
As teenagers, the brothers found out about the Organ Loft and visited it.
"We fell in love with the idea of having an actual instrument that was used in the '20s to provide music for these films," Hale said.
Eventually, he and Richard began suggesting movies for the venue to play and continue to make movie selections to this day.
Ironically, the venue is across the street from Century 16, which shows all the current movies with the latest features. One of Hale's favorite reactions, he said, is how film buffs respond to seeing a silent film in its original theater format for the first time.
"Especially people who love film and think they know a lot about it. They come here, and they experience something like this, and they realize they didn't really know what the style of art was like," he said.
He said another part of the silent film era he particularly enjoys is the history. Many of the films are shot on location, and this provides the viewer an opportunity to see trends from other eras and even the growth of cities from then to now.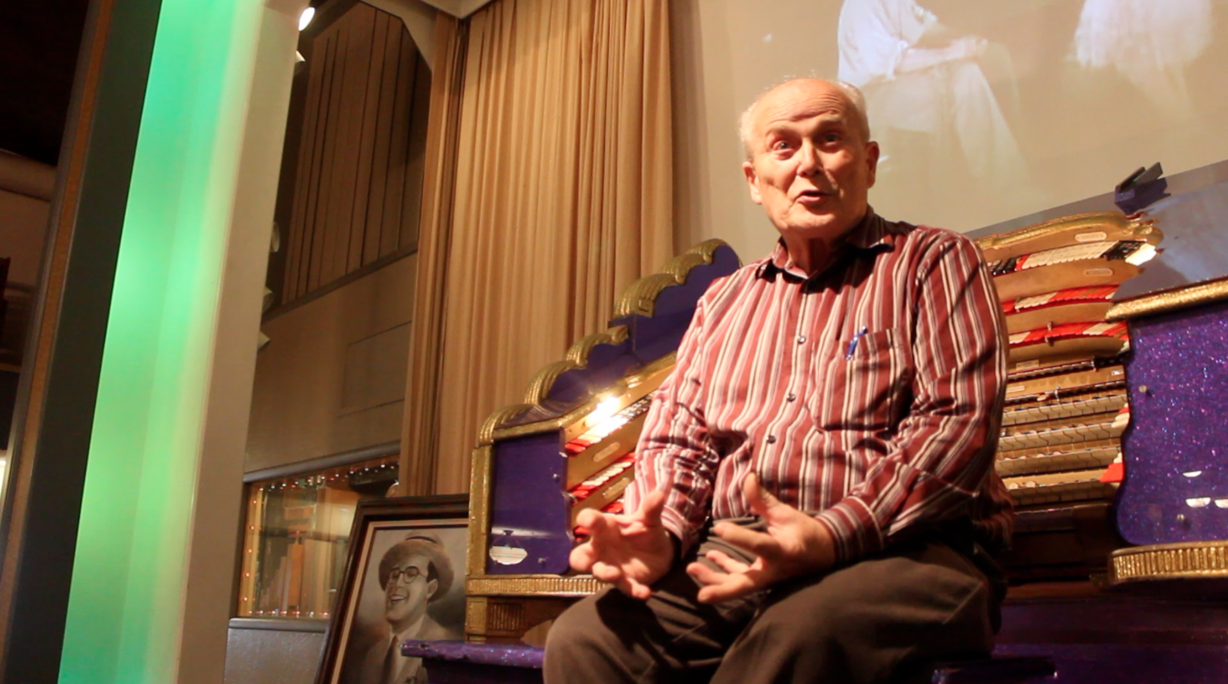 "We get to see New York, Los Angeles and some of these little towns the way they were 75, 80, 100 years ago," he said. "We see cars, we see streets, we see what people wore, what they ate, what their apartments were like, what they considered to be fashionable dress — and it's pretty interesting to see how trends come and go."
That merges along with the history Colossus is built on in a building that has grown vastly since it was a chicken coop.
"It's different and unique, that's for sure," Larry Bray said. "As the organ expanded, the building expanded."
×
Most recent Utah stories