Estimated read time: 9-10 minutes
This archived news story is available only for your personal, non-commercial use. Information in the story may be outdated or superseded by additional information. Reading or replaying the story in its archived form does not constitute a republication of the story.
SALT LAKE CITY — As the echoes of "Over There" played by a military quintet dangled in the rotunda and a trio of young adults dressed in 1917 military attire stood in the background beside dozens of artifacts, it felt as if the Utah Capitol had transformed back 100 years.
It was on April 6, 1917, after years of European countries fighting amongst each other, that the United States declared its entry into what at the time was called "The Great War."
Of course, the Great War had been going on for years before the U.S. jumped in. War broke out in Europe in August 1914. The U.S. had remained neutral until April 1917, though it had provided material needs for several allied countries engaged in the fighting.
Exactly 100 years after the U.S. declared war, about 100 people sat in the Utah Capitol rotunda — a building that had just been dedicated six months prior to Utah's entry into WWI— and honored Utah's contributions to U.S. involvement in the war. It was a time period where Utah showed that it belonged in the United States, though it had been a state for 21 years by the time the U.S. entered the war and a territory for many decades before that.
The war followed many stages in Utah, and it may have been the time period in which Utah was finally accepted in whole with the rest of the country, author and historian Kent Powell, former editor of the Utah State Historical Society, said.
"I think it was a turning point in Utah history coming from the conflict over statehood," he said. "It was a very significant time and kind of a turning point for Utah because, after that, Utah's patriotism was never questioned. Utahns' loyalty to the United States never came into question and the experience of the past 70 years was, to some extent, put to rest."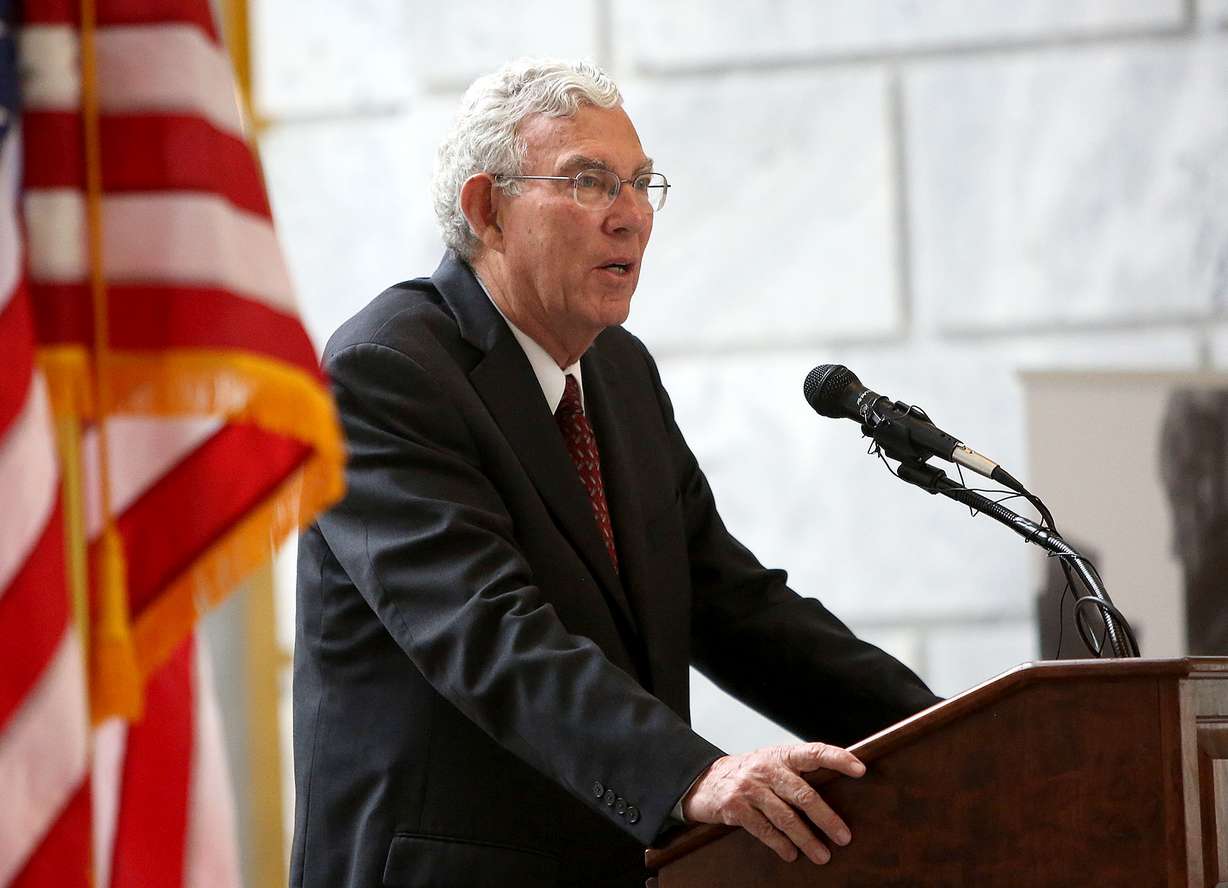 Utah and the Great War
Prior to April 1917, many across the country were still heavily invested in the war. With heritage as a factor, those who came from backgrounds of countries involved in the war were more likely to pick sides.
That was no different in Utah. When war broke out in 1914, German-Americans living in Utah celebrated. They held a parade and supported the German side.
"The German-American community here gathered on State Street and had a great celebration in support of the German war effort," Powell said. "They sang 'Deutschland, Deutschland Uber Alles' and did all of that."
Years later, tones changed and the partisanship of war led to an outcry from even The Church of Jesus Christ of Latter-day Saints.
On April 6, 1917, the day the U.S. declared war, the 87th Annual General Conference for the LDS Church had just begun in Salt Lake City. A program of the day included the typical updates of church membership numbers and expenses. But with the knowledge of the war already looming before the U.S. jumped in, talk of the war was inescapable.
In a section of the program, former LDS President Joseph F. Smith noted to the congregation that there are no nationalities among men.
"We have become brothers in the household of faith, and we should treat the people from these nations that are at war with each other, with due kindness and consideration," President Smith said, noted in the booklet. "It is nothing but natural that people who are born in a land, though they may have emigrated from it, who have left kindred there, many of them, that they will naturally have a tender feeling toward their Fatherland. But the Latter-day Saints who have come from England and from France and from Germany and Scandinavia and Holland, into this country, no matter what their country may be involved in, it is not our business to distinguish them in any way by criticism or by complaint toward them, or by condemnation, because of the place they were born."
The war went on to be the turning point in Utah history that Powell describes.
According to a Deseret News report from April 6, 1917, at some point that Friday, a medley of patriotic songs were played at the general conference, including "The Star-Spangled Banner." That was the first in a long line of patriotism shown by church members and Utah residents. Eventually, patriotic programs were held often in the Tabernacle and across Utah communities, Powell notes.
"Assignments were given for the primary and young women's organizations to do certain things in support of the war," he said.
Powell noted that Utahns who remained at home stocked up preserved food by planting "victory gardens" that were volunteered on Utah's farms, purchased Liberty Bonds, collected money for the Red Cross, knitted socks and supplied other rations to help soldiers in Europe. Utah's economy grew with the demand for beef, coal, copper, sugar and orchard produce.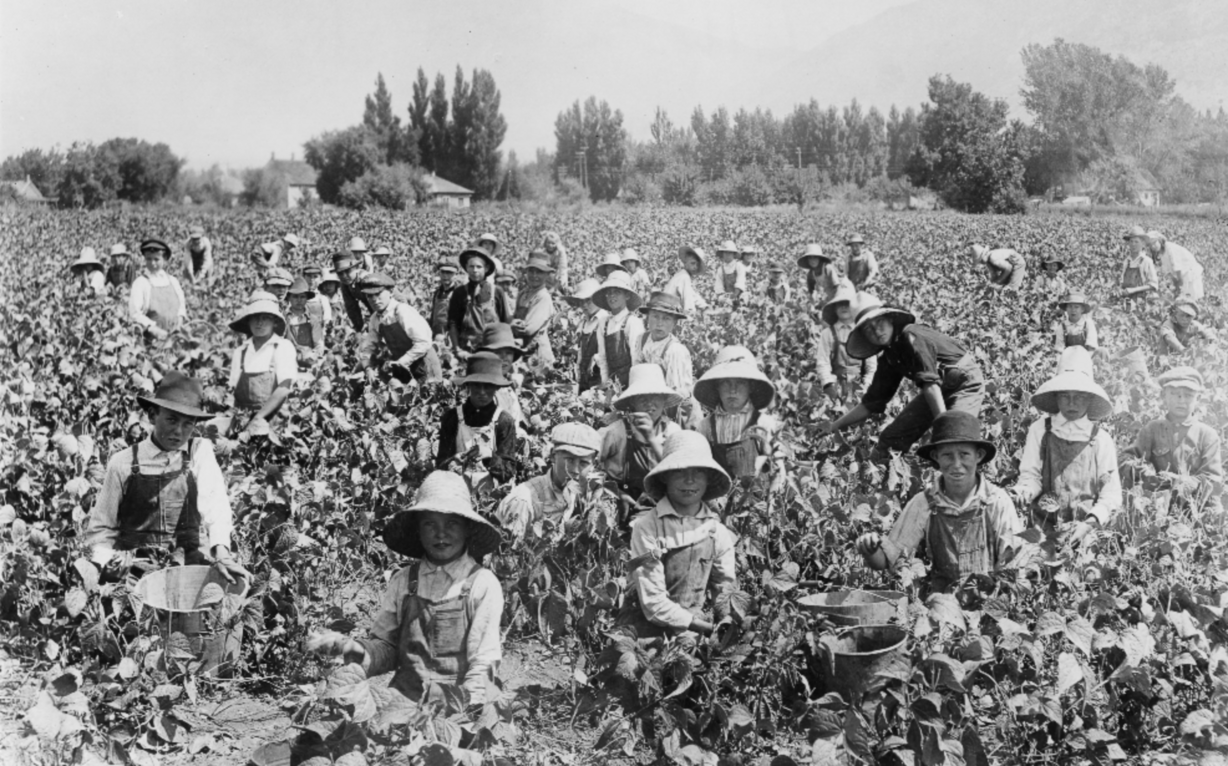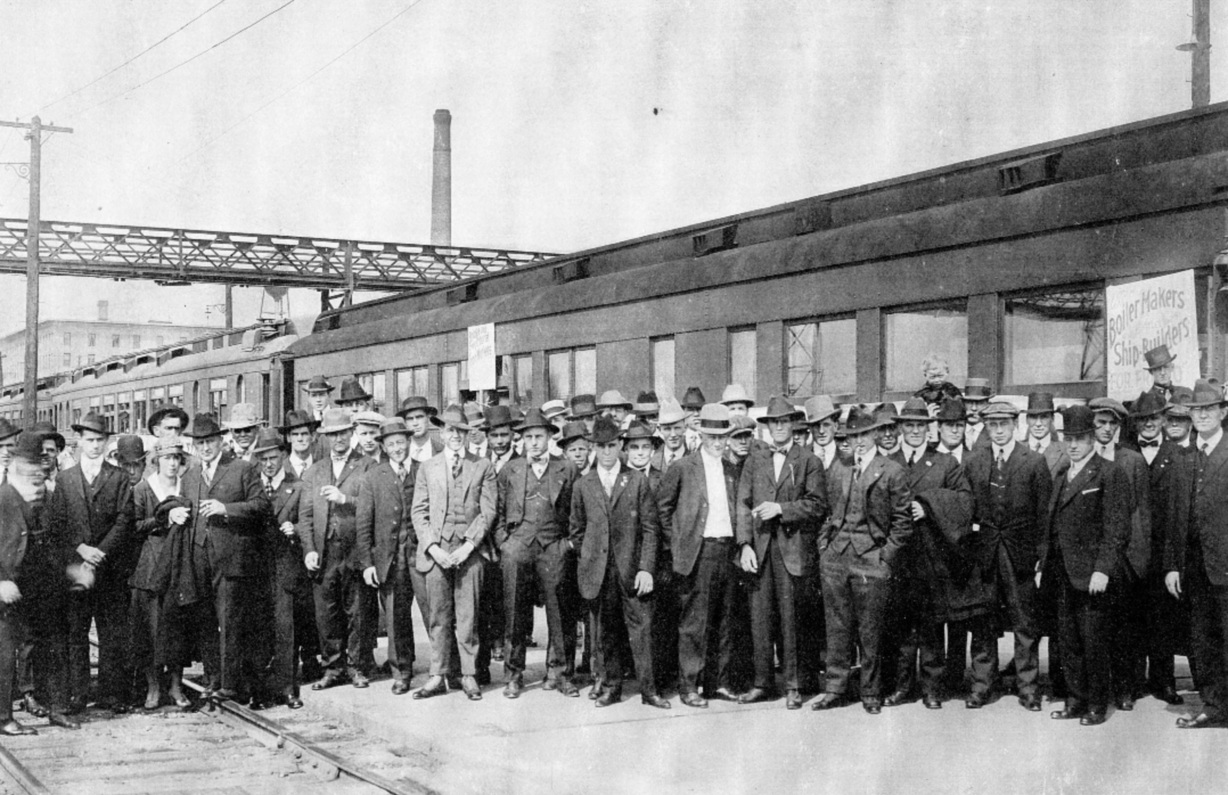 U.S. patriotism in Utah had already begun years before during the Spanish-American War because Utahns fought in that war as well, Powell said. Utahns had also participated heavily in border patrol in the 1910s.
But World War I was different.
"With the outbreak of war, this was a chance for Utah to really say 'We are 100 percent American,'" Powell said. "Whether you're Mormon, German-American, Catholic, Greek Orthodox or whatever. I think that was something conscious in the mind of Utah leaders — that here's our chance to show America that Utah has been integrated, that this process of Americanization of Utah had taken place."
The pro-German celebrations from 1914 had simmered down by 1917. Some schools even banned the teaching of German language in schools as the U.S. entered the war, similar to others across the country.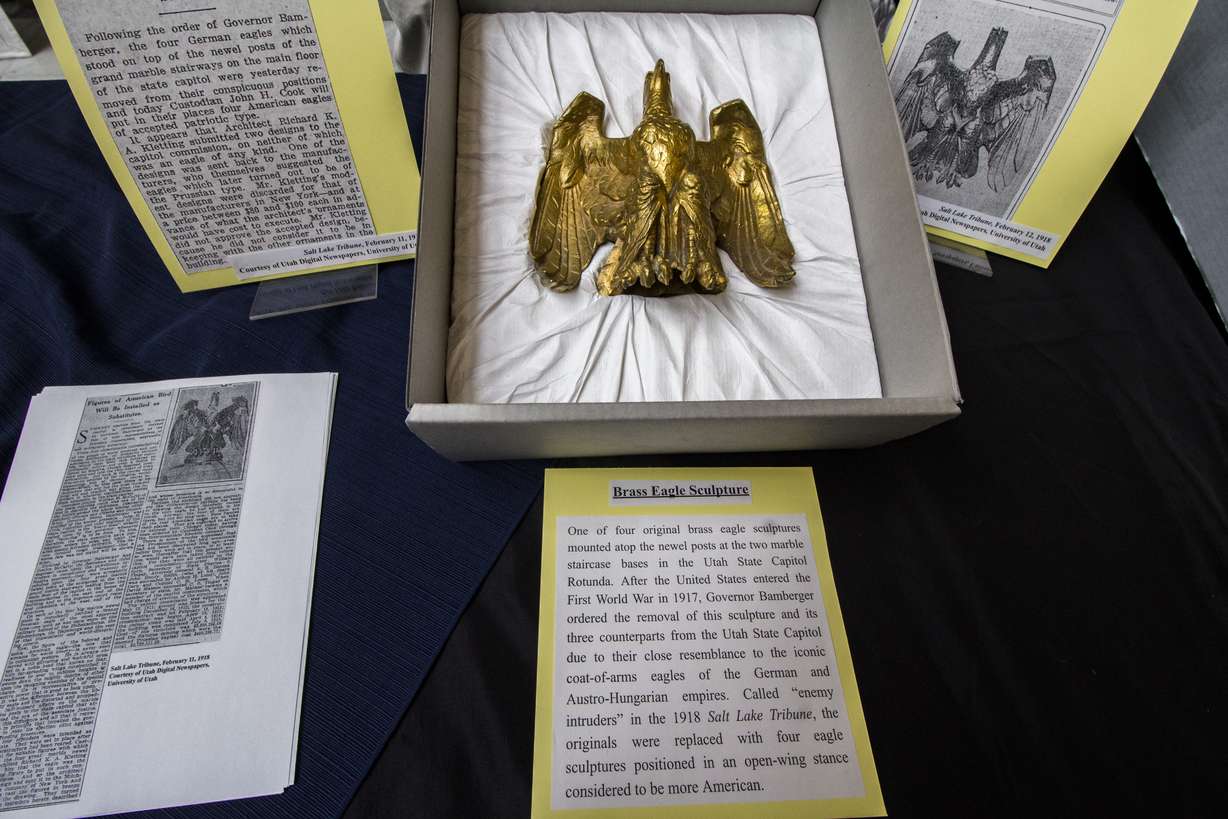 Fort Douglas in east Salt Lake became a holding camp for German supporters and sympathizers.
"I can't say (anti-German behavior) was as pronounced in Utah as it was in other states, but it was definitely here as well," Powell said. "... German-Americans I've talked with who lived in that period commented on how they felt like they were being watched and their patriotism questioned. They were really not sure what to do."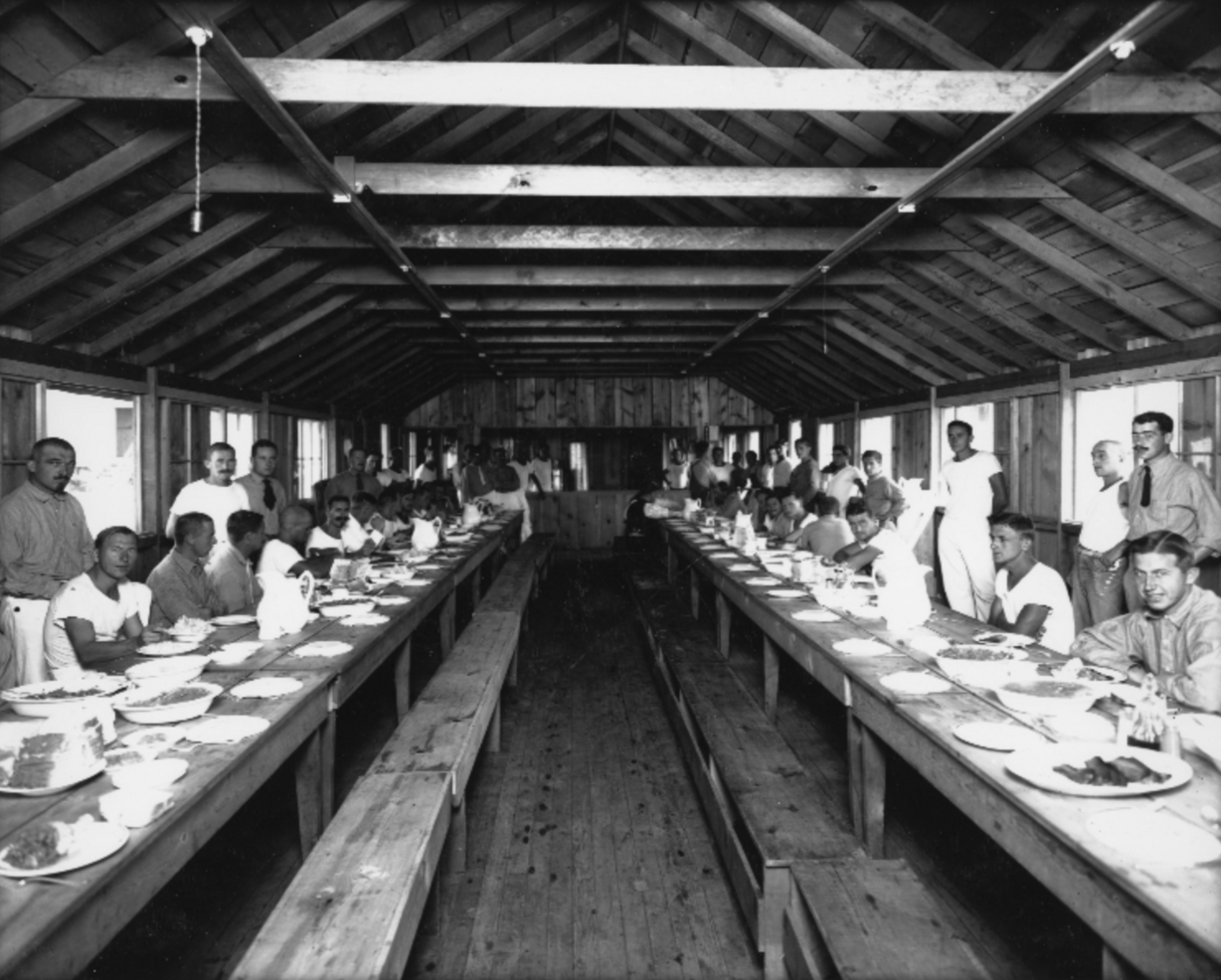 The German community members, Powell said, were not encouraged to speak with Fort Douglas prisoners.
Of course, not all German-Americans living in Utah at the time fell into this category. Simon Bamberger, Utah's governor at the time the U.S. declared war, was an immigrant born in Germany. When the U.S. declared war and even before then, Bamberger encouraged Utahns to fight for the U.S.
Utahns in battle
Jumping into war wasn't a shock to many Utahns because the U.S. had already begun inching toward war months before it officially declared war. For example, Bamberger made a call to residents on March 24, 1917, to volunteer for the Utah National Guard, according to the Utah Division of History.
Recruiting stations opened across the state in Salt Lake City, Logan, Ogden, Provo, Mount Pleasant, Ephraim and other areas. Recruiting lagged early, but efforts were made to increase recruiting.
On June 6, 1917, — two months after war was declared — Utah received orders from the U.S. War Department to reorganize Utah forces into a "regiment of light artillery" and the 1st Utah Field Artillery was formed. Training was completed at present-day Camp Williams, where about 350 to 400 men participated.
The group eventually moved to Fort Douglas before departing for California in October 1917, where they merged with National Guard troops from California, Nevada, Arizona and Colorado. That group went on to fight throughout Europe.
In all, about 21,000 Utahns served in the military during the war, though not all fought overseas. Of those, 665 died (though most died from disease or illness) and 864 were wounded, according to Powell. Another 219 of the 665 were killed from injuries sustained in action.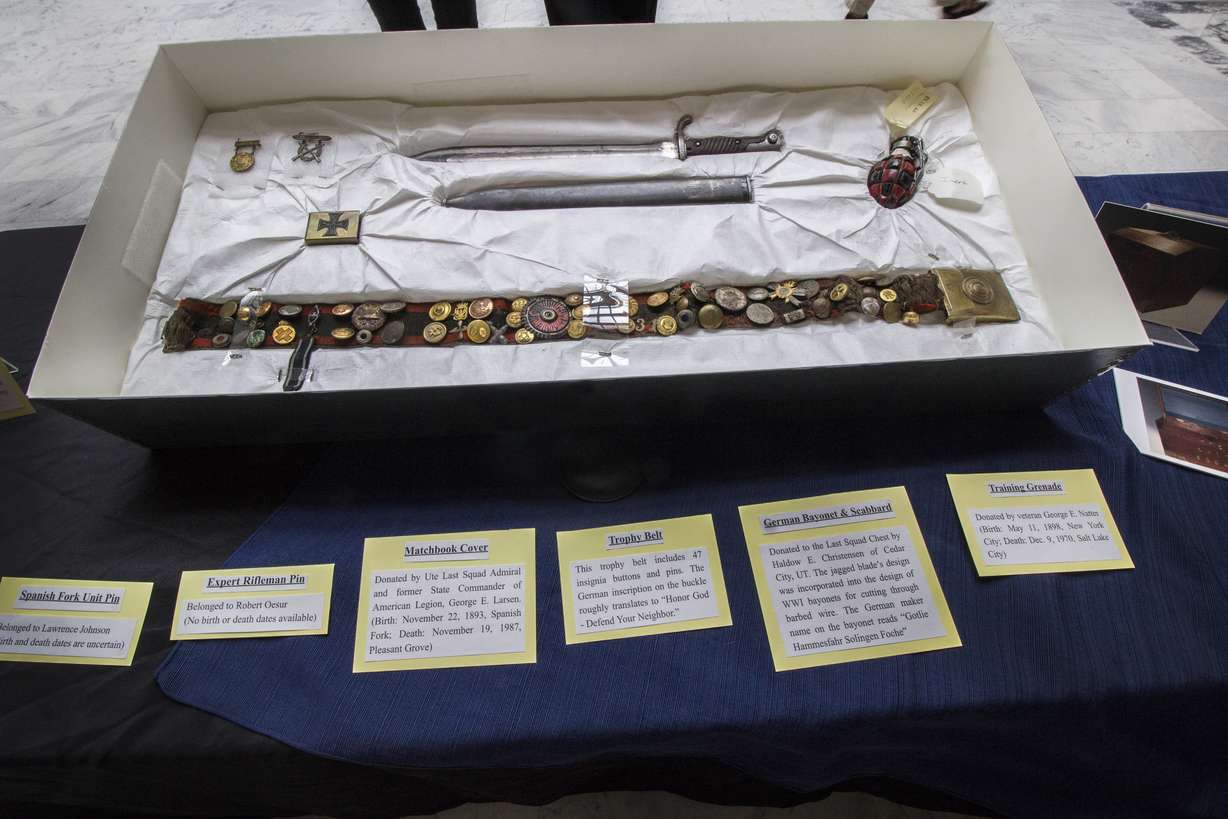 There were also at least 80 Utah women who served as nurses, ambulance drivers, clerical and canteen workers during the war.
Overall, more than 116,000 American troops were killed— a relatively small number compared to the 8.5 million soldiers killed throughout the length of the war. Millions of civilians were also casualties of the yearslong battles.
After the war
A lasting legacy to Utah's effort in World War I remains in a popular downtown Salt Lake location: Memory Grove. The park was dedicated on June 27, 1924, as a memorial to those killed in the war. A monument dedicated in 1932 also still stands with the names of those from Utah who died during the war.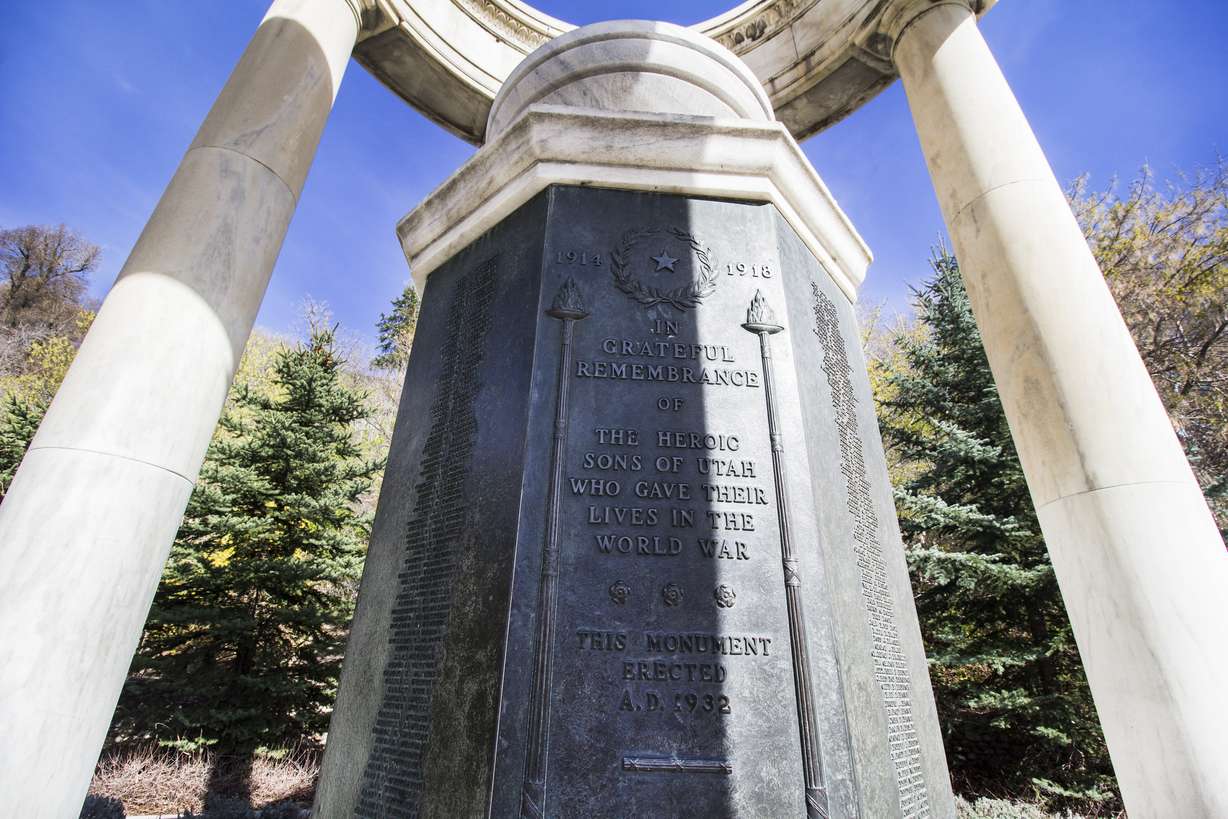 The name "The Great War" stuck around for years with the common belief that no war could top its atrocity. That was until massive warfare broke out again in 1939. After that, the war that lasted from 1914 through 1918 became simply "World War I."
In speaking 100 years after the U.S. declared entry into World War I, Utah State University professor and head of the history department Tammy Proctor said the war influenced many changes to how wars would be fought for the next 100 years and more.
Use of aerial attack and submarine warfare became a major innovation in military fighting tactics. More than 20 types of gases were used during the war, increasing the use of chemical warfare. Camps for prisoners of war led the way for more grueling camps in World War II.
However, the war also brought major advancements to civilization.
"Medicine is entirely overhauled by the war," Proctor said, speaking to those in attendance at the rotunda. "In 1914, an artillery wound that could have devastated the body of a soldier could have left immediate death. By 1918, surgical techniques had begun to respond to those kinds of injuries."
Proctor adds that mental health treatment also saw major improvements after World War I, as did innovations in prosthetics and plastic surgery.
Other changes after the war included industrial economy booms, the passage of Daylight Saving Time, passports and a nationwide draft process for the military in the U.S.
The war wasn't just a turning point for Utah and its patriotism to America, but also a turning point in American influence across the world.
"The United States emerges as one of the most powerful countries in the world in 1919," Proctor said. "It's coming of age — a lot of American historians talk about it that way. I think it's also a coming of age for many states in the Union."
×
Most recent Historic stories