This archived news story is available only for your personal, non-commercial use. Information in the story may be outdated or superseded by additional information. Reading or replaying the story in its archived form does not constitute a republication of the story.
DEER VALLEY — Everyone who spends time in Utah's mountains faces the risk of exposure to potential cancer-causing UV rays. That's especially true for ski resort employees who work outside all day.
Utah has the highest rate of melanoma in the country. So, six years ago the Huntsman Cancer Institute, Deer Valley Resort and Snowbird Ski and Summer Resort put together a sun safety program. It includes education about sun safety and melanoma, and cancer screenings for employees at the resorts.
Deer Valley ski instructor Dan Steffen learned the hard way how important that is, and he wants to make sure everyone understands the danger.
"I had this passion for the mountains," Steffen explained. He arrived in Utah 45 years ago from Minnesota. He spent his youth in the sun on lakes and his adulthood on the slopes as a ski instructor.
Protection from the sun didn't seem critical until 12 years ago, when he developed a growth on the side of his neck. A doctor removed it.
"About five days later they told me it was skin cancer; it was melanoma," he said.
He was told he had six months to live, but he managed to fight through it. Now, "the second thing that I put on every morning is sunscreen," Steffen said.
Six years ago, he urged Deer Valley to work with the Huntsman Cancer Institute on a sun safety program. He suggested they hold clinical screenings to find potential skin cancers early.
According to Dr. Chris Hull, associate professor of dermatology at the University of Utah, "The ski areas have been very proactive at implementing sun safety measures."
The program — called Sun Safe on the Slopes — includes education, screenings for employees, and plenty of sunblock.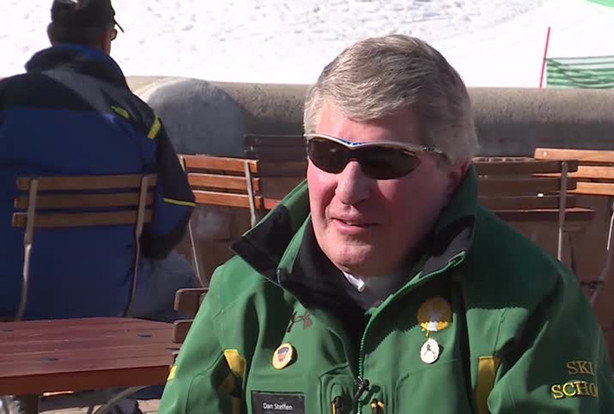 "We are looking at high-risk populations to get this kind of message through," Hull said. Nearly one in 10 employees screened over the last six years had a presumed cancer that needed a doctor's follow up.
"It's a very high rate. Much higher than I would have predicted when we started this six years ago," Hull said.
During regular screenings, doctors found two more melanomas on Steffen, but the disease is not progressing. He's happy about that and eager to share what he's learned.
"It's very imperative that people put sunscreen on, cover up, put on hats," he said.
Hull recommended applying sunscreen every two hours.
×
Photos