Estimated read time: 2-3 minutes
This archived news story is available only for your personal, non-commercial use. Information in the story may be outdated or superseded by additional information. Reading or replaying the story in its archived form does not constitute a republication of the story.
It's a sour note for a Utah County music school. Their investors pulled the funding, leaving more than a thousand students without a place to learn and practice.
The news is coming as a shock to students, as well as the faculty. Former School Campus Director Andy Shelton said, "[There was] absolute shock. We couldn't believe it."
Shelton said they showed up to work on Monday and were told to pack their belongings and go.
Today, moving trucks pulled up to The Music School in American Fork, and crews loaded instruments, chairs and office equipment. Caleb Chapman, the founder of The Music School, said, "I put everything of myself in this. It's like bearing a child. It's tough."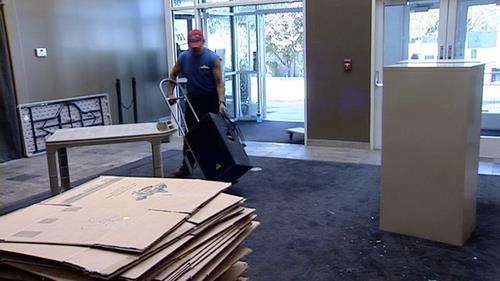 Chapman said over the weekend investors told him they were pulling funding because the school was too expensive. Chapman said, "I think it's a casualty of the economy right now."
During its 10-year run, the school received numerous honors. It teamed up with Juilliard and hosted Grammy-winning artists. Parent Julie Veloo credited the school for her son's success. He won a scholarship to the Berkley School of Music. She said, "It's fabulous that he's had these opportunities, that's why it's so sad that this is coming to an end in this fashion."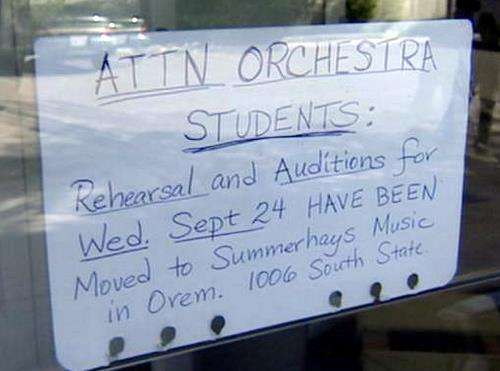 The investment company tells KSL News they've lost millions in the school, and there's no money left; no money to pay teachers and no refunds for students. But teachers have already made alternate plans. This show, they said isn't over yet. They have put up signs telling the students where to meet to practice. Teacher Meika Boogert said, "I knew I had to continue this program because they're counting on it."
The instructors aren't sure what will happen with the instruments and other things that were hauled away today. One possibility is the investment company will auction them off.
E-mail: sdallof@ksl.com
E-mail: rjeppesen@ksl.com
×
Related links
Most recent Utah stories