This archived news story is available only for your personal, non-commercial use. Information in the story may be outdated or superseded by additional information. Reading or replaying the story in its archived form does not constitute a republication of the story.
HOLLADAY — The city of Holladay has been going through a major facelift in recent years.
In recent years, the city has transformed its village core area by replacing old buildings with updated designs.
On Wednesday, a new Megaplex movie theater from the Larry H. Miller Group was opened in Holladay. The building features six screens and luxury seating. Instead of a ribbon, Gail Miller — chairwoman of the Larry H. Miller Group — cut a 70mm film to mark the official opening of the theater.
"I just can't tell you, we're thrilled to have this little theater right here in our city," said Holladay Mayor Robert Dahle.
And the city isn't done yet. "They're starting demolition next week to put in a small neighborhood boutique upscale Harmons (grocery store)," Dahle said.
The theaters and other new businesses are certainly a catalyst for future development, and there's finally some encouraging news about the location where the Cottonwood Mall formerly sat. With the exception of a Macy's department store, the location has sat vacant for nine years.
Dahle said that Ivory Companies of Utah — a Utah-based real estate firm — is working with the out-of-state owner of the property to buy the property. Previous plans for a huge mall-type development have been scrapped, and Ivory Companies and the city are discussing plans for future development, which will likely include a mixture of residential and commercial buildings.
"I think what every municipality wants is opportunities for their citizens to entertain and recreate and do those things right where they live," said Dahle. He believes that the cities development plans give residents a reason to stay in the city for all their needs.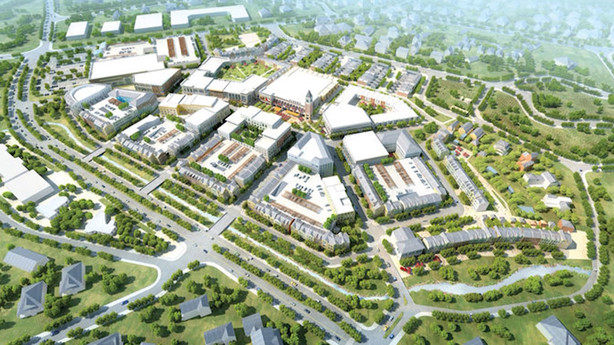 Contributor: Freeman Stevenson
×