This archived news story is available only for your personal, non-commercial use. Information in the story may be outdated or superseded by additional information. Reading or replaying the story in its archived form does not constitute a republication of the story.
LOGAN — The mayor of Logan believes the city needs a new library, and he came up with a surprising way to help fund it.
Mayor Craig Petersen proposed Friday that he will work without pay for the remainder of the year and donate his salary to the Library Building Fund.
Last month, Petersen recommended to the City Council that a new library and community center be built at the site of the old Emporium building, 55 N. Main St.
New libraries aren't cheap. The city is looking at a $12 million price tag, but most of that would be paid through existing resources without raising taxes. The remaining $2.8 million would be raised from private donations, including about $93,000 from the mayor's salary and benefits.
"I want Logan to move forward with a library and a community center Logan can be proud of. And we just don't have that right now," Petersen said.
Resident Hilary Farnsworth agrees. "That's pretty fantastic of him to try and better our city."
Many feel the library is not only a place for books, but a place where children learn and imagine. "It's a place they can go and just explore," Farnsworth said.
The library's assistant director, Karen Clark, has seen that for the past 20 years.
"Now we have kids who grew up here, who I helped when they were younger, and now they are here and coming to the library bringing their kids. And that's what it's all about," she said.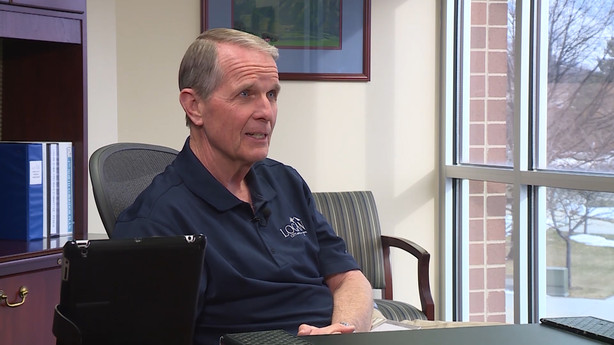 The current library's roof leaks in spots and sometimes floods up through the 80-year-old floor.
"Our community deserves a new library," Clark said. "Last summer, we didn't have air conditioning for June and July."
It has not yet been approved, but Petersen hopes his example will show how strongly he feels the city needs a new library.
"I can't be in the business, sincerely, of asking other people to help us out with their money unless I have some skin in the game," he said.
The City Council will decide whether to approve the plan. Council members meet next on March 7.
×
Photos