Estimated read time: 5-6 minutes
This archived news story is available only for your personal, non-commercial use. Information in the story may be outdated or superseded by additional information. Reading or replaying the story in its archived form does not constitute a republication of the story.
PROVO — BYU athletic director Tom Holmoe held his annual roundtable discussion with select members of the media Wednesday in the Marriott Center Annex, and the head of Cougar athletics touched on a lot of different topics that have been in the news lately.
Obviously one of the big topics of conversation revolved around BYU's yearlong discussions with the Big 12 on conference expansion, a series of events that led to no decision by the league's board of presidents last fall.
Holmoe also touched on the school's relationship with ESPN in the seventh year of an eight-year contract, the success rate of the BYU men's basketball program, the current bowl contract (or lack thereof) after the Poinsettia Bowl was canceled last month and potential ideas for the lot now owned by BYU that has housed Provo High School for the past half-century.
Power 5, but not in name
Holmoe said the athletic department learned a lot about BYU as it prepared to pitch, dazzle and persuade the Big 12 that the Cougars were the best fit for the league to move beyond its current 10-team setup.
After the conference elected not to expand, the BYU athletic director said it wasn't for a lack of options.
"We are a strong school, and we are doing a lot of things right," Holmoe said. "We would love to be a part of a P5; I've made that point known a lot. But it didn't happen for a number of reasons. Going forward, we're going to continue to compete and do the best things that we can with where we are and what we have, which is a good spot. Hopefully we continue to have success."
Holmoe said social and political issues surrounded the conference expansion effort over the past year and those played a role in the proceedings.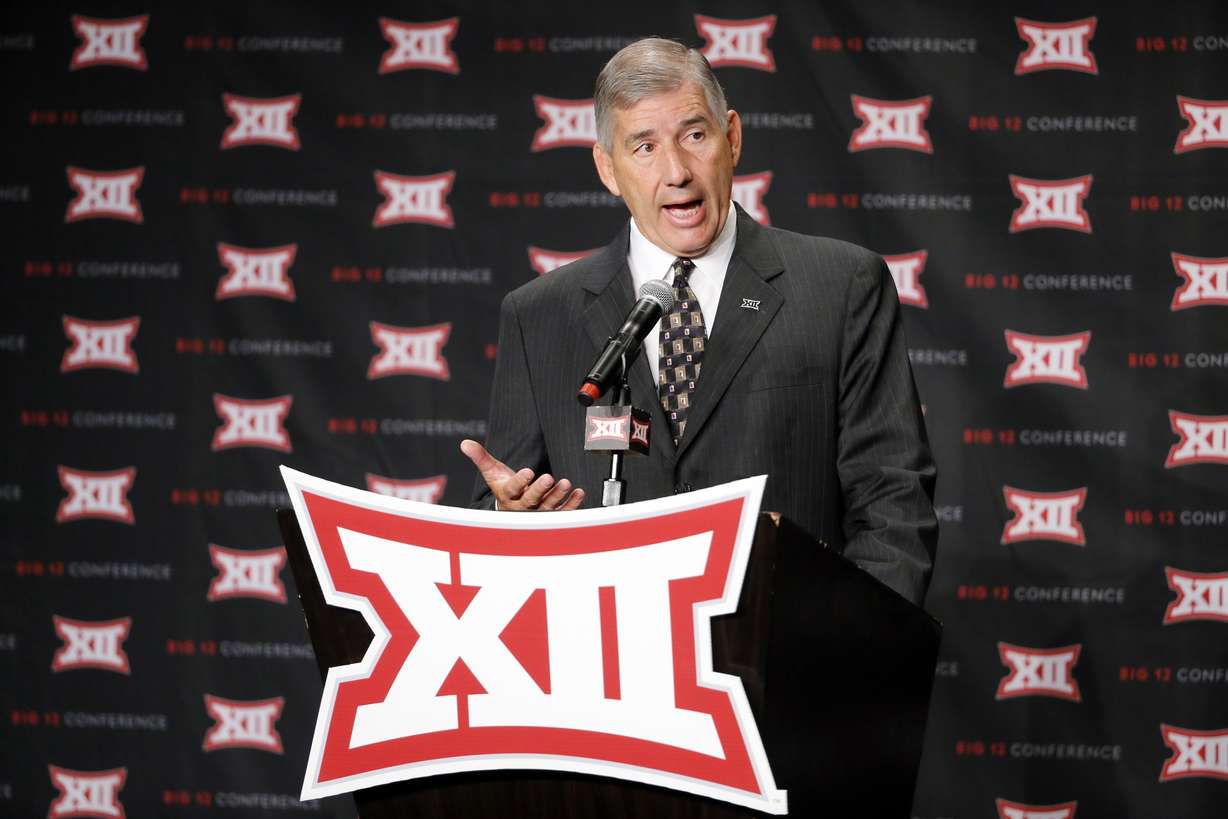 But even issues like the one presented by LGBTQ advocacy group Athlete Ally presented BYU with a chance to respond in a way Holmoe was content to see.
"It was a great opportunity for our campus as people brought things to the table. I think that is one of the real positive things that came from our discussions," Holmoe said.
"Since that process, we've had numerous opportunities to look at the way we are doing things on campus. We feel great about what we are doing projected into the future."
BYU rides with ESPN
In the seventh year of an eight-year contract, BYU and ESPN have been partners since the cable network's inception.
Since that time, they have seen plenty of changes, both in the college sports landscape and sports broadcasting field. BYU games were among the first sporting events televised on ESPN, and the network has grown to multiple channels, packages, streaming services and news media outlets since the early days of ESPN's empire.
"It's a great relationship," Holmoe said. "Every year of the relationship, new things have occurred and we've gotten stronger. ESPN is changing as we watch, and we're changing, but together we feel good about each other. I really respect that company and the people that run it."
Even with digital platforms such as YouTube, Hulu, Netflix, Yahoo and Amazon reportedly attempting to make a foray into live sports production, Holmoe is confident BYU will remain tied to ESPN, in large part because of the freedom and opportunity the network also provides its in-house broadcaster, BYUtv.
"We're going to be with ESPN," he said. "I don't think there is anything in the near future that will turn that upside down. ESPN has been so good to us that we will be with them."
Related Story
No bowls … yet
After the Poinsettia Bowl announced it was shutting down to allow its parent company to more fully focus on the Holiday Bowl in San Diego, the Cougars were left without a bowl contract for the upcoming year.
Enter ESPN again, and Holmoe isn't worried about BYU finding a place to potentially play in the postseason in 2017.
"We're talking to ESPN right now to fit in a bowl game," said Holmoe, who called the Cougars' bowl situation "unknown right now." "It'll be interesting to see how that works, but ESPN has a lot of bowls they own.
"With our relationship with ESPN, we don't have two games in a row settled," said Holmoe.
Rose secure
Holmoe has seen the frustrations aired against the BYU men's basketball program, including at head coach Dave Rose and a team that has started as many as three sophomores and/or two freshmen during the season.
Many of those frustrations were calmed Saturday night with the Cougars' win over then-No. 1 Gonzaga, the Cougars' first-ever win against the top-ranked team in the country.
"People are impatient with lack of exceptional results, and it's been an up-and-down year, as Dave would say," Holmoe said. "But I know each one of those players extraordinarily well. We saw unbelievable flashes from the players from time to time.
"I like the fact that we've got a young team, and we've got a couple of years together. So I feel good about the present and the future."
Eyes on Provo High
Speaking of the future, Holmoe has had several ideas about how the school could use the area directly across University Avenue from BYU's Indoor Practice Facility that BYU recently bought for $25 million.
But that's not his call. He said the decision for the university to buy the lot from Provo School District was a good idea, and he's confident it will be used well. But the lot may not have athletics in its future, either; one idea could involve the school's Harris Fine Arts Center as it undergoes massive-but-necessary renovations, for example.
"I really have no indication of what that property will be used for," Holmoe said. "I have a lot of ideas, but they don't seem to like those ideas."
×
Related stories
Most recent Sports stories