Estimated read time: 3-4 minutes
This archived news story is available only for your personal, non-commercial use. Information in the story may be outdated or superseded by additional information. Reading or replaying the story in its archived form does not constitute a republication of the story.
Team coverageSalt Lake Police have arrested a man in connection with a double homicide. Two people were shot to death early this morning in northwest Salt Lake City. Family members of the man police arrested insist he acted in self-defense.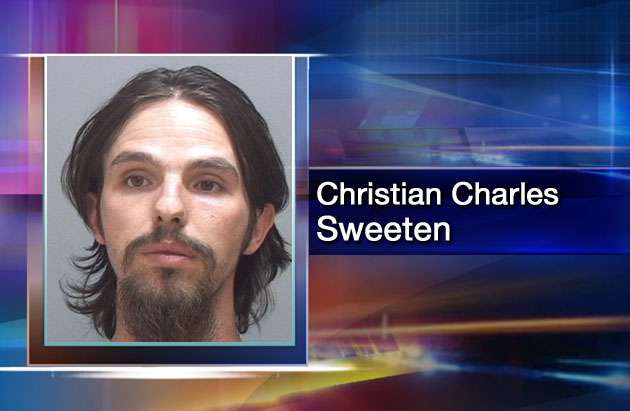 Christian Sweeten was picked up by police this morning and has now been booked into the Salt Lake County Jail. Salt Lake City police officers wrapped up their search of Sweeten's Murray home near 4600 South and 600 East this afternoon.
It started at about 5 a.m. when residents near 1000 West and 500 North in Salt Lake woke to the sound of six gunshots.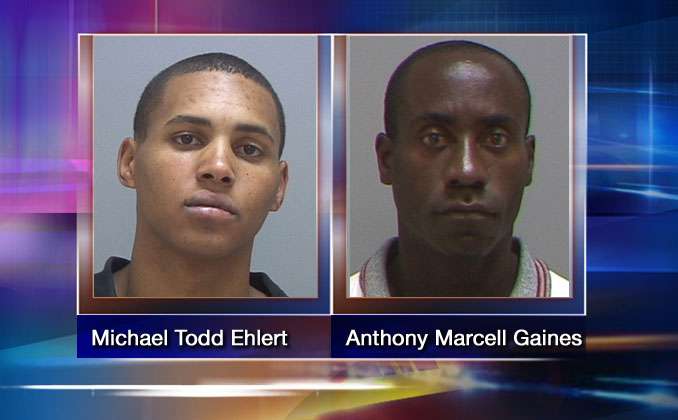 When they came outside, they found two men dead: 42-year-old Anthony Gaines and 20-year-old Michael Ehlert. Both had criminal histories.
Neighbors say unfortunately shootings aren't rare, but even still, it's a scary thing to go through.
Neighbor Tina Vigil says, "I just saw the one lying in the neighbor's driveway, that's it."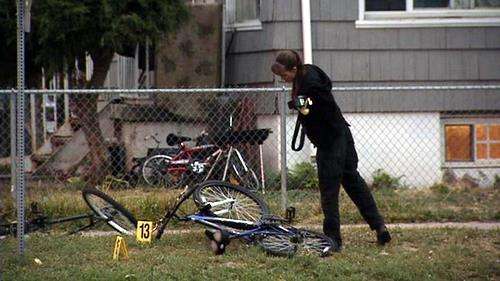 Another resident, Michael Ruth, says, "All I heard was shots. I looked out my window and saw a car make a U-turn."
His wife, Beverly Ruth, says she's heard gunshots in her neighborhood before, but this was too close for comfort.
"I was in bed and heard the 'pop, pop, pop, pop, pop,'" she told us. She says shell casings were in the street near the front of her home.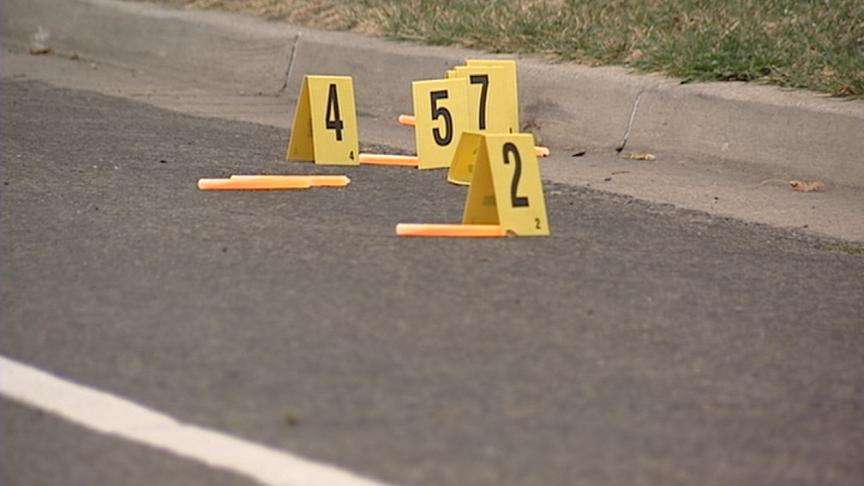 Several residents say this particular corner has had problems with crime in the past, and this is not the first time they have heard shots in the area. They say they're upset, angry and concerned for their children.
Vigil says it was upsetting when she took her kids to school this morning with a body lying in the driveway next door. "It's just that I have young kids and I don't want them growing up like that," she explained.
Another neighbor, Ivin Garcia, says, "You got kids and a wife, and it's not good."
Police are not saying if this was a drive-by or not. They don't know what the relation was between the victims and the shooters.
There were two bikes on scene, but police say they believe those belong to the victims.
A few hours after the shooting, Murray Police got a call from Sweeten who said he was involved in the double homicide. Police picked up Sweeten and a woman in Murray. Officers waited for hours outside the home, waiting for a search warrant that eventually went through around 2 p.m.
Sweeten's family members found themselves in shock and disbelief when they learned he was the prime suspect in the double murder. His sister, Stephanie Sweeten, says, "There's just not anything malicious about him."
Sweeten called his parents from jail and told them he was at a party earlier that night and just finished dropping off a friend in an unfamiliar neighborhood.
Charles Sweeten said, "He was lost in the wrong place and found himself in a situation where he felt his life was threatened."
Sweeten has no criminal record in Utah but spent some time on probation, his family says for accidentally discharging a firearm in Nevada.
His mother, RaMona Sweeten, says, "My son did not brutally kill those people without it being self-defense."
Sweeten's fiance was questioned by police and then released. She gave us a note that says the victims also fired shots. Police are not saying anything about that or the allegations of self-defense.
E-mail: ngonzales @ksl.com
E-mail: rjeppesen@ksl.com
E-mail: spark@ksl.com
×
Most recent Utah stories