Estimated read time: 2-3 minutes
This archived news story is available only for your personal, non-commercial use. Information in the story may be outdated or superseded by additional information. Reading or replaying the story in its archived form does not constitute a republication of the story.
If you think you have an interesting "Today's Woman" topic, you can contact Madsen at cmadsen@ksl.com. In the scrapbooking world artist Jan Lanoy is a celebrity. She started one of the original scrapbooking companies: Bo Bunny.
When Jan was young she dreamed of being an artist, but she shelved her paint supplies to raise a family. Now a decade later, she says it's still surreal to see her designs on store shelves around the world.
Girls dancing, having a pillow fight and eating popcorn at a slumber party is one of Jan's original sticker designs. Lanoy said, "It started in my kitchen working around the table, and now it's international."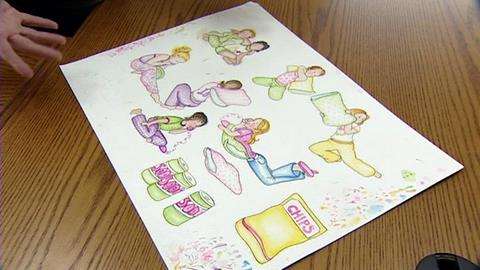 Rather ironic since Jan dropped her art major because she didn't think she could earn a living. It wasn't until her 40s that she started painting again. "Actually, my sister Lynette heard about scrapbooking, and she had a friend who opened a store, and they decided I could do this," Lanoy said.
Jan designed two scrapbooking pages and then called a long list of printers until she found one she could afford. She said, "Then came the time to knock on the doors of the stores and say, 'I think you want my papers.' They laugh. They tell me my whole body was shaking." The stores snatched up her designs, and soon Jan had her own booth at a scrapbooking convention. Now a decade later her products are shipped out from the warehouse she owns in Layton, and when she attends conventions people line up for her autograph. She said signing autographs was surreal.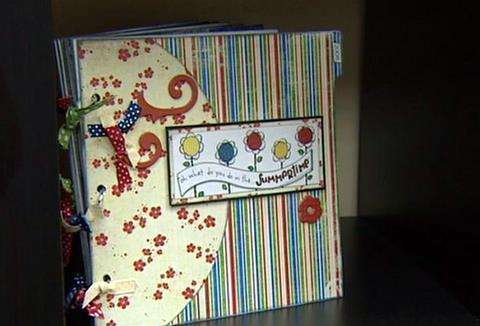 Bo Bunny Press has gotten so big, Jan doesn't have time to design all the products, but as art director she makes sure every product has the right look. She said, "I would say that I have my finger on everything still. It's like the business is in my head." And in her heart. Jan said designing had always been her first love and getting the chance to let her creativity run wild is a dream come true. "I dreamed when I was young of designing products," she said. "But I never thought it would happen. When I walk into a store and see Bo Bunny on the shelf, I still get excited." Long before she started the scrapbooking company, Jan sold handmade bunny dolls and that's how she came up with the name for Bo Bunny press.
×
Related links
Most recent Utah stories