Estimated read time: 4-5 minutes
This archived news story is available only for your personal, non-commercial use. Information in the story may be outdated or superseded by additional information. Reading or replaying the story in its archived form does not constitute a republication of the story.
OGDEN — It's been five years since Ogden police officer Jared Francom was shot and killed during a raid on a suspected drug house.
Derek Draper was in that house during the shooting, and during his first media interview Thursday, he talked about what happened that chaotic night and how Francom should be remembered.
Things are easier for Draper these days.
"Now that I'm retired and away from law enforcement, (life is) very good," he said. "The majority of people, like everybody else that was involved in this, is still working. And so for them, I feel bad because at least I was able to get away from it."
But about this time every year, he gets quiet.
"The week before and the week after, it's just more up front in your face," he said.
Draper was one of the officers who went into a suspected drug house on Jan. 4, 2012. The man who lived there, Matthew David Stewart, started shooting at them.
"It was just chaos," Draper said. "Bullets going everywhere … (officer Shawn) Grogan is in front of me and I'm right behind Grogan. Grogan got shot right in the face and then I got shot at ... the bullets went through my hair and didn't hit me, thankfully."
Francom was shot six times and died the next morning. Ogden police officers Kasey Burrell, Shawn Grogan and Michael Rounkles, along with Weber County Sheriff's Sgt. Nate Hutchinson and Roy police officer Jason Vanderwarf were all injured.
"There was that incident in the hallway and then after everybody kind of helped Grogan get out and stuff, and people are getting out of the house at that time, and Hutchinson, he grabs Kasey Burrell and Francom and drags them out, and I reached in to get Francom and that's when the guy shot down the hall and almost hit me again. And he shot at me again out on the middle of the road."
He said he could have been shot on three separate occasions that night.
"The one out on the road," he said. "I see him aiming at me and I lay down and it just ricochets right in front of my face, and the pebbles hit me in the face, so it was kind of scary."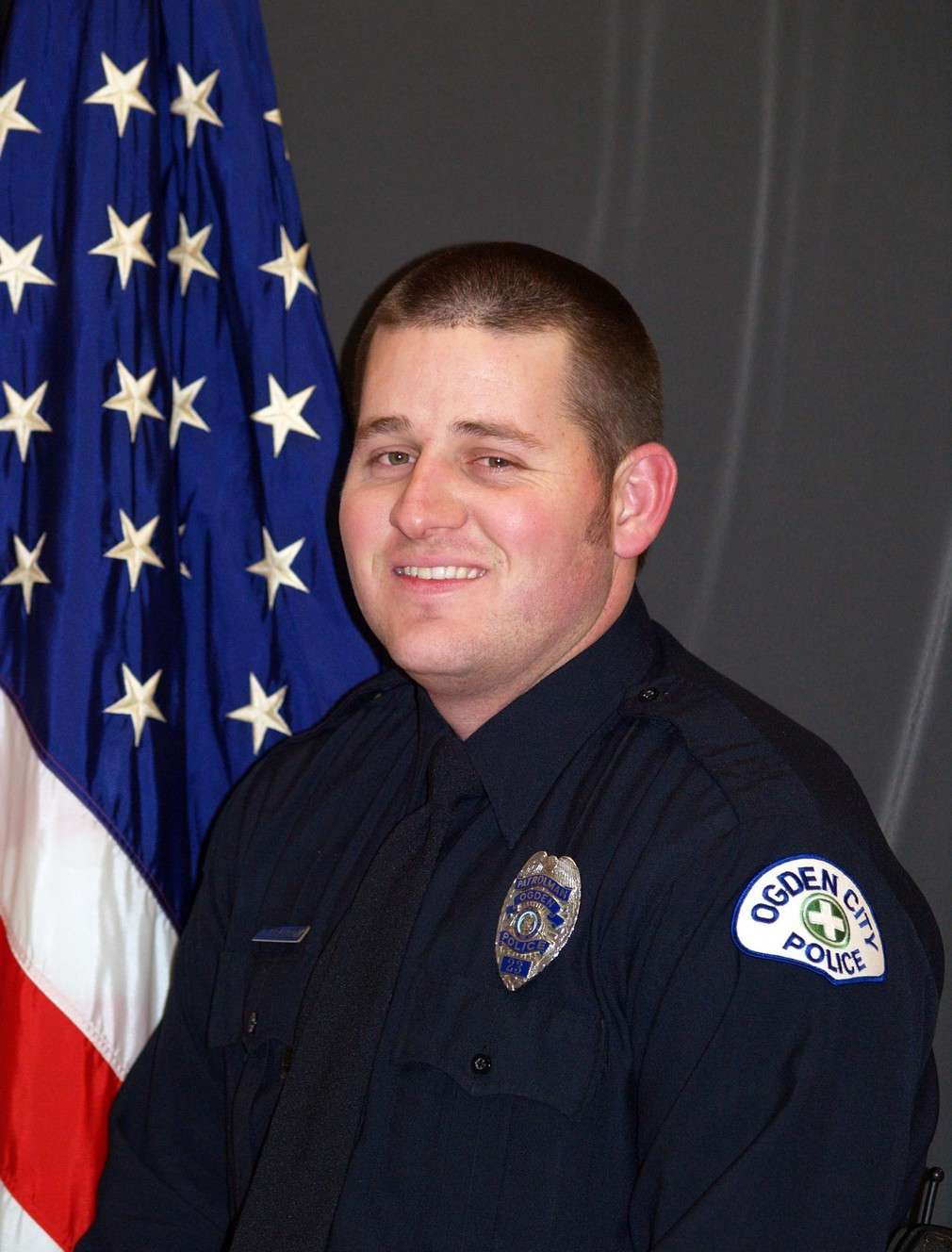 Of the seven officers involved in that gun battle, Draper was the only one who wasn't shot.
"I know that night, specifically, if it wasn't for him (Francom) because he saved my life, like I was trapped in a hallway getting shot at, right. I couldn't move. Well he's the one who came up in the hallway and started returning fire so I could get out. And he's the one who also let Grogan get out, because Grogan was trapped in the bathroom," Draper said.
He remembers his final words with Francon.
"I went up and grabbed Jared and he tells me as I grab him, he looks at me and he tells me 'I'm hit bad,' and he's like 'I need help,' and I'm dragging him back to where Kasey is and then once we get there, you know, you could just see. Everything drains from him and he's just kind of gone right then, you know?"
Draper says his friend never regained consciousness.
He recalls how close he was to having his name added to the Utah Law Enforcement Memorial at the Capitol, right next to Francom's.
"When you actually look down and it says, 'There's no greater sacrifice than that person who lays down their life for their friend,' I guess, in this incident it's 100 percent true," he said, getting choked up.
He said Francom was a good guy and always joked with him.
"I thought Jared was amazing. He did a lot of good things, like the night we were driving up there. He makes a phone call, calls his little girls because he called them every night before they went to bed," Draper said.
He will also never forget the community support, especially for the funeral: "The whole road is packed with people. School is out with their kids and the signs and stuff, just the whole procession was just lined and packed."
The shooting is a reminder to Draper to live his life as best he can every single day.
"I focus more on my family now," he said.
He retired a few years later. He and those involved get together every year to remember Francom, but for Draper, it'll never be easy.
"You know I had nothing happen to me, so it's very hard to cope, I guess is what you'd say."
He doesn't know why he was the only one not injured. "I don't know. Angels or something."
×
Photos
Related stories
Most recent Utah stories