Estimated read time: 2-3 minutes
This archived news story is available only for your personal, non-commercial use. Information in the story may be outdated or superseded by additional information. Reading or replaying the story in its archived form does not constitute a republication of the story.
CEDAR CITY — There's one word in the English language that can make almost every other word meaningless: cancer.
"I wasn't feeling very brave that day," said Rachelle Hughes, who lives in Cedar City. "I got cancer; discovered I had cancer in June."
Hughes was visiting her doctor because of pain in her breasts. The doctor decided to give her a mammogram, and it's a good thing he did.
"I have Stage 3C, which means it hasn't spread to my whole body. But it was in my lymph nodes and breasts," Hughes said. "I think it's saving my life. I got it before it spread to my whole body, because I was just one step away from that."
She went through chemotherapy at the Cedar City Hospital's Cancer Treatment Center — six treatments, one every three weeks for six months.
In early December, she was on her way for her last treatment when she saw something in her neighborhood she had never seen before. Family, friends, even children from nearby schools stood on the side of the road with signs. They were cheering and waving at her as she went by.
"I kind of knew what was coming, but I didn't know how long it was going to be. I didn't know there would be people every block," said Tom Hughes, Rachelle's husband, who was driving and helped plan some of the surprise.
"It was one of the most powerful things I've ever been a part of," said Rachel Urie, one of Rachelle's close friends.
In cellphone video of the moment, you can hear Hughes crying and thanking everyone for their support.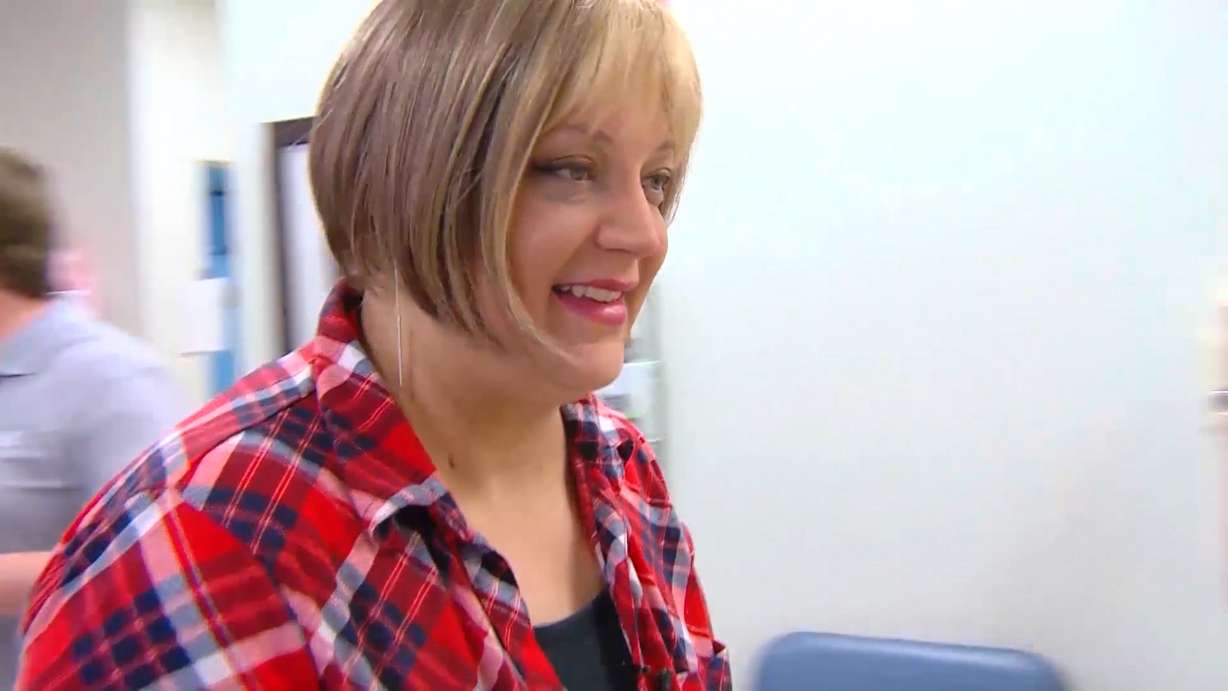 There were people on "every block for about 3 miles. I couldn't believe it," said Hughes.
"It's amazing. I knew it was my last day of chemo and I wasn't feeling good, but their support definitely helped me go on."
And when that last treatment was done, Hughes rang a bell as loud as that particular bell has ever been rung before, signifying the end of chemo treatments.
"I was crying. It was a beautiful experience," she said. "I'm halfway through the entire journey. I still have to get a mastectomy and radiation, but this is definitely the hardest part of the journey — and it's behind me."
Hughes knew she had friends supporting her, but she never knew how many people truly loved her.
"If I can get any message out to women," Hughes said, "(it's) get your mammogram. It saves lives..
×
Photos
Most recent Utah stories