Estimated read time: 4-5 minutes
This archived news story is available only for your personal, non-commercial use. Information in the story may be outdated or superseded by additional information. Reading or replaying the story in its archived form does not constitute a republication of the story.
THE GREAT OUTDOORS — Utah is known for its snow that is the perfect mix of cold and dry, allowing skiers and snowboarders to barrel down the mountain at ludicrous speeds while lifting powdery particles in the air that makes for a sparkly confetti of sorts —it's basically nature's party bag.
But, did you know that the ski slopes are not the only place to enjoy Utah's winters? Yes, it's true. There are many areas across the state, that while still recipients of the cold, white stuff, don't require a lift and a pass to get there.
Here are four non-skiing winter activities for your family to enjoy:
Ice fishing
As opposed to popular belief, (or unpopular belief), fish don't hibernate in the winter, but rather swim the cold waters under the thick layers of ice. Fortunately for us — while a bit unfortunate for the little fish — mankind has found a way to access them from a very unassuming little hole cut in the ice, by way of ice fishing.
While it is a fun activity for avid outdoorsmen, it is also a great activity for little kids, according to Cedar City resident, Wayne Decker.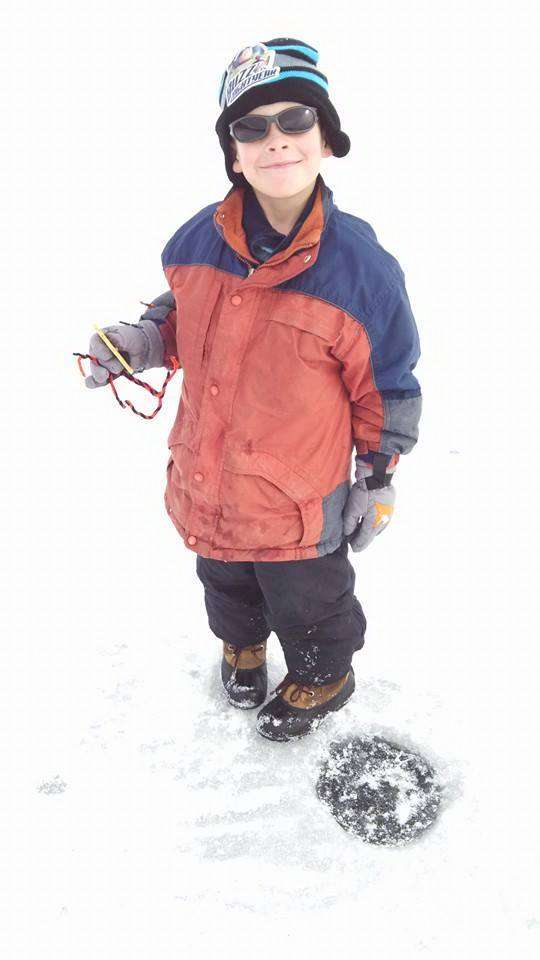 "We enjoy going to Panguitch Lake, Otter Creek, Piute Reservoir, Navajo Lake and Fishlake," Decker said. "The grandkids love it!"
Look for animal tracks
One of the greatest things about snow is that it shows evidence of wildlife, including deer, rabbits and birds that often blend in with the scenery during the warmer months. The white snow offers the perfect contrast to the earth colors of these magnificent animals.
If you can't see the animals themselves, however — because they are still more agile than we humans — they do leave evidence behind that is fun to follow, and we don't mean skat (although that can make for a fun game, too).
Looking for animal tracks in the snow is a great thing for kids to do, and according to avid outdoorsman and KSL.com contributor, Flint Stephens, it is a great activity for young kids, most notably, his grandchildren.
"We have access to lots of rural, open space from the back of our property," he said. "After a fresh snow, my children and grandchildren enjoy going for a walk to find animal tracks. Rabbit and deer tracks are common and they easily learn to identify them. Sometimes we find fox or coyote tracks or tracks from smaller animals like ermine or squirrels."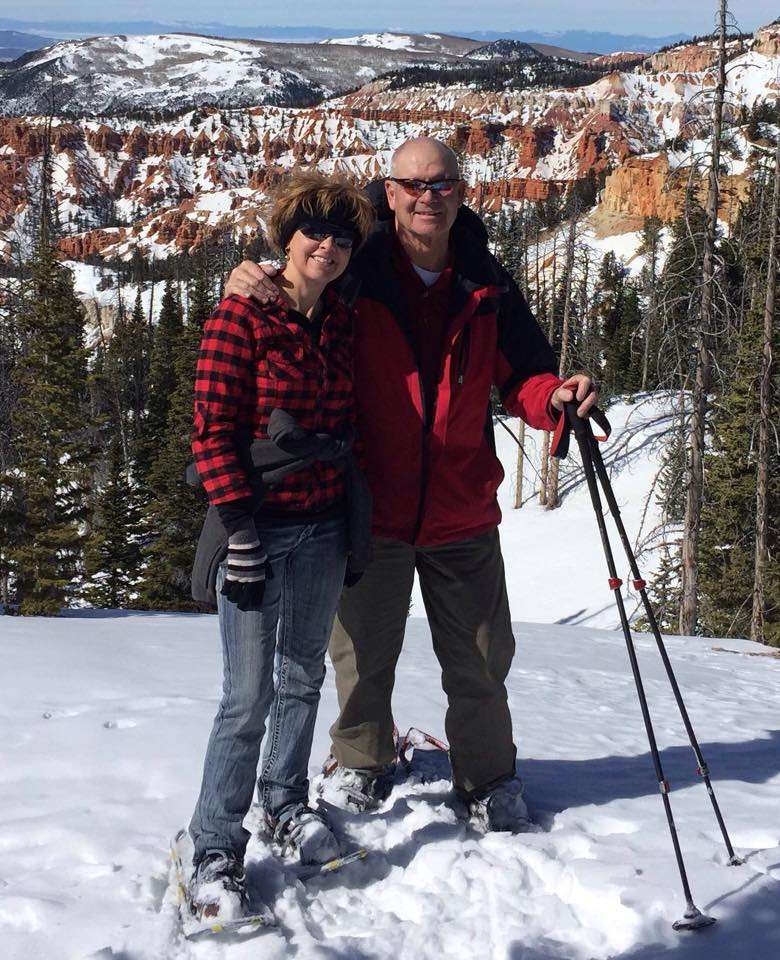 Snowshoeing
If there are no animal tracks to be followed or if you'd rather make your own tracks without sinking knee-deep each time you step, snowshoeing is a great option.
These handy contraptions are made to fit over your boots, allowing you to float over the snow with the greatest of ease — at least that's what Wayne Decker says.
Decker enjoys long walks in the snow with his wife with the backdrop of the red rocks of Cedar Breaks to improve the ambiance.
Related Stories:
However, it's not just the exercise, scenery and good company that he's after. According to Decker, if you snowshoe up to a yurt you may just be in for a treat in the form of free cocoa and a donut from the National Parks Service. If no treats are available, Decker said you can always be prepared by carrying a MSR pocket rocket backpacking stove so that you can heat up some soup once you reach the yurt.
If you can't bring yourself to buy snowshoes, — yes, even the COSTCO specials — Decker said you need not worry. If Cedar Breaks is your venue of choice, you can rent snowshoes at the SUU Outdoor Center.
Ice skating
If snow is not your thing because you prefer your water particles frozen solid, ice skating a great winter activity for you.
While many Utahns enjoy skating at many indoor skating rinks across the state, there's nothing quite like gliding on ice while being surrounded by a snow covered evergreen woodland, instead of bleachers covered in sweaty ice gear and concession's residue.
One such outdoor rink is located just outside Ruby's Inn in Bryce Canyon City. And according to General Manager Lance Syrett, spending a winter at Bryce Canyon is like being kid on Christmas day again.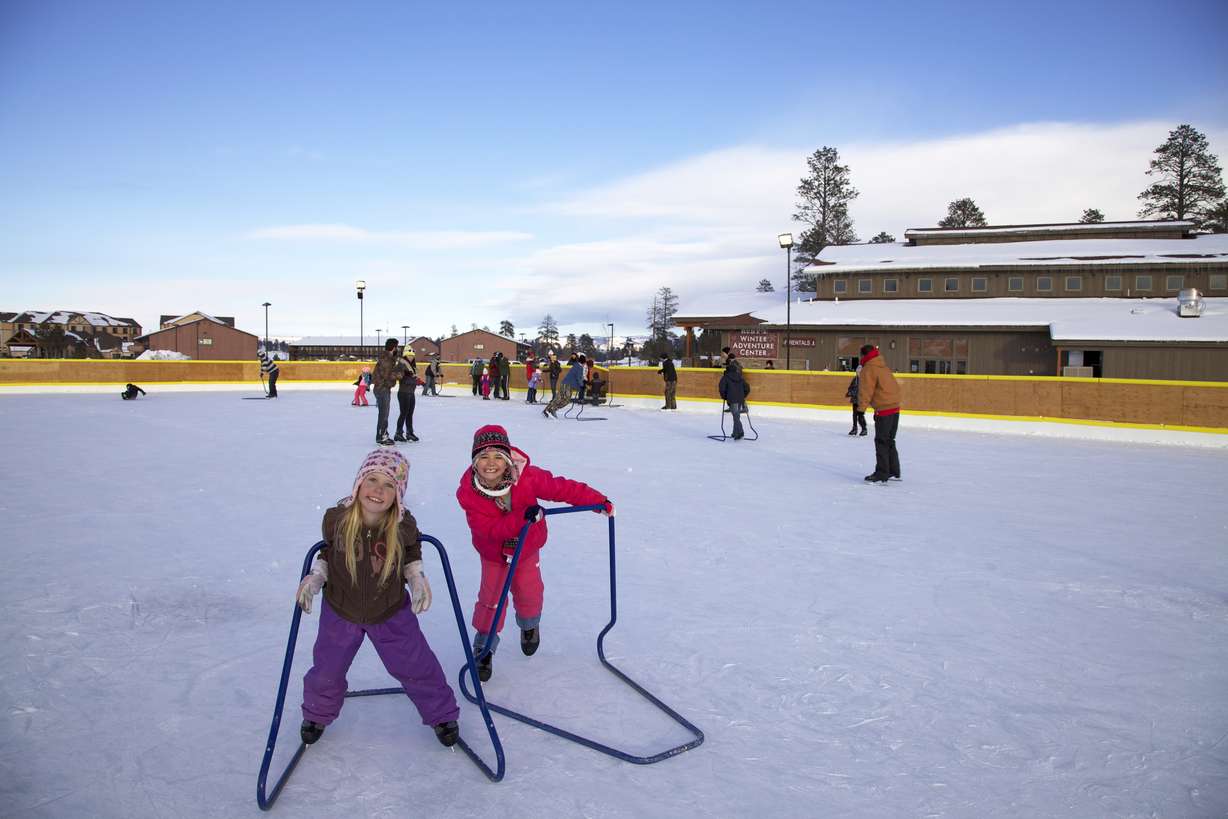 "Not only do you have ice skating, but you could stand and stare at the scenery all day and never get bored," Syrett said. "It's so hypnotizing."
What are your favorite non-skiing or snowboarding winter activities? Let us know in the comments.
---
×
Photos
Most recent Utah stories