Estimated read time: 2-3 minutes
This archived news story is available only for your personal, non-commercial use. Information in the story may be outdated or superseded by additional information. Reading or replaying the story in its archived form does not constitute a republication of the story.
SALT LAKE CITY — A handful of Utahns stood in solidarity with the people of Aleppo during a vigil Tuesday evening on the steps of the state Capitol.
The vigil, put on by Sandy-based WhiteHat Magazine, was organized to show empathy for the civilians of the Syrian city caught up in a catastrophic conflict between their government and rebel forces, said Chrisella Herzog, magazine co-founder and editor-in-chief.
"These people have been going through war for almost six years now," Herzog told the 15 to 20 people in attendance. "We're calling on the world to protect these people, to protect their rights and allow for safe passage of aid to them."
Herzog and others held candles and discussed different ways to stay up-to-date about what's going in Syria, where there is little on-the-ground reporting.
The Syrian civil war, which ignited in early 2011, has resulted in more than 400,000 deaths, including at least tens of thousands of civilians, one United Nations official estimated earlier this year.
Rebel forces captured eastern Aleppo in July 2012, but as government forces began to regain control this fall, civilians were caught in the cross-fire, even as evacuations from the city were agreed to amid intensified fighting, according to The Associated Press.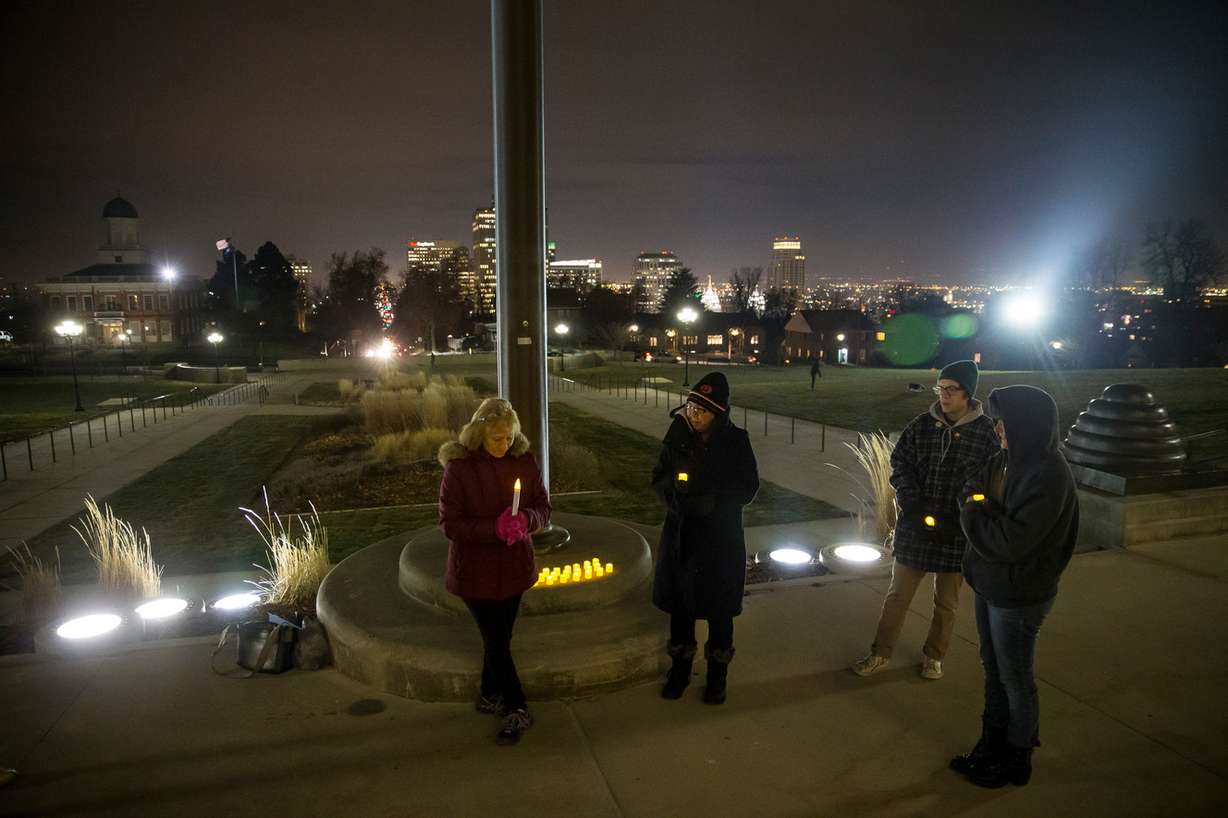 Estimates indicate about 15,000 civilians remained in eastern Aleppo as of Monday, along with about 6,000 fighters, the AP reported.
"It seems incredibly evil that this kind of thing is happening," said Andrew Maguire, who drove from Taylorsville to attend the vigil.
Maguire admitted he felt helpless about what to do concerning the widespread war and suffering in Syria. But he wants to at least indicate that he's aware that it's happening, he said.
"This is the least I can do," he said. "There are people that care about what's going on there."
Tricia Harmon, of Provo, said she attended because she has been shocked by images showing civilians suffering.
"The stuff that has happened ... has been horrific," Harmon said. "It bugs me that there are so many (people) who are stuck, who have no place to go."
×
Photos
Most recent Utah stories