Estimated read time: 2-3 minutes
This archived news story is available only for your personal, non-commercial use. Information in the story may be outdated or superseded by additional information. Reading or replaying the story in its archived form does not constitute a republication of the story.
Students at Roy High School are rallying behind a former teacher who was arrested earlier this year, but their efforts are causing some controversy.
A parent told us about the petition, but when we went to do the story, we found out that some students are afraid to speak publicly about this issue.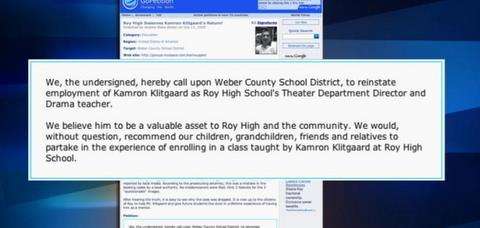 Text messages began circulating yesterday directing students at Roy High School to an online petition in support of Kamron Klitgaard, a former teacher. Police arrested Klitgaard in January after an investigation found images of child pornography on his home and work computers. This summer prosecutors dropped the charges for lack of evidence.
The petition calls for the Weber County School District to reinstate Klitgaard as a drama teacher and head of the school's theater department. Students say, so far, the petition has more than 40 signatures.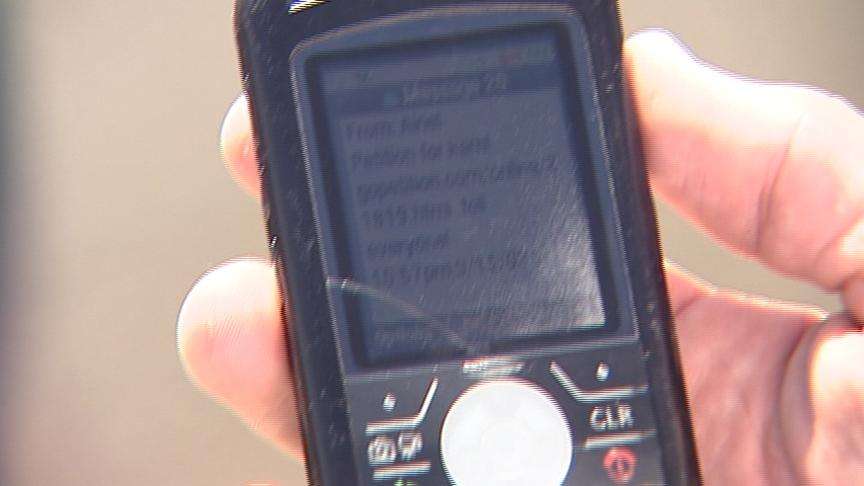 The Weber County School District says the investigation into Klitgaard isn't over, and he may still face misdemeanor pornography charges. He was fired in February for violating school policy.
Nate Taggert, with the Weber County School District, said, "Mr. Klitgaard was terminated because of a violation of the acceptable-use policy, which deals with computers and technology in the district."
He says once all investigations are done Klitgaard could ask for a hearing to get his job back.
One student told us, "I love Kam. He was a great man. He taught me a lot." That student did not want to be identified. He also wouldn't say whether he signed the petition, for fear of any repercussions at school.
We went to the school's principal with the concerns. He says this is a divisive issue and that students may be seen as taking sides.
Whatever the case, students who signed this petition are hoping for a good outcome for a man they say was their mentor. "He was a good man, and bad things happen to good people sometimes," a student said.
Klitgarrd told us the images found on his home computer were "timestamped" several years before he bought it from somebody else.
The city attorney did not return our calls asking if misdemeanor charges will be filed.
E-mail: syi@ksl.com
×
Related links
Most recent Utah stories