Estimated read time: 5-6 minutes
This archived news story is available only for your personal, non-commercial use. Information in the story may be outdated or superseded by additional information. Reading or replaying the story in its archived form does not constitute a republication of the story.
SALT LAKE CITY — Women earn 57 percent of undergraduate degrees, but only 18 percent of degrees in computer and information sciences, according to the National Center for Women and Information Technology (NCWIT). This trend starts before college where girls comprise 56 percent of Advanced Placement (AP) test takers, but only 19 percent of computer science AP test takers.
In the workforce, this discrepancy widens. The National Science Foundation's 2016 report cited that only about 15 percent of women are part of the engineering and computer science workforce.
What causes this gap? Three Utah women share their observations and opinions on the gap, and what's being done in the state.
Dr. Shalini Kesar is an Associate Professor at Southern Utah University and leads Southern Utah Aspirations in Computing (SUAIC), a chapter of NCWIT. She said, "I think globally there is a gap…the pipeline is a factor." Dr. Kesar works both in K-12 and higher education to increase the number of women in that pipeline.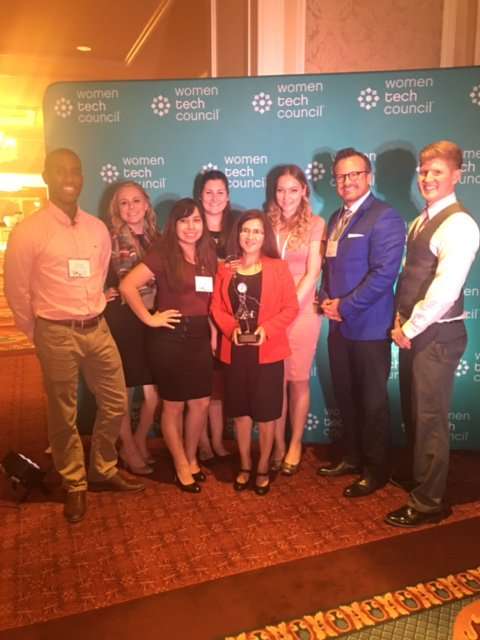 She lists four factors as impacting this pipeline and the gap:
Perception: Computer science is seen as male dominated. Kesar said, "people think it's a boring job," and they don't always see the arts and other studies involved. This mindset also relates to work/life balance and the belief among some that there's very long hours with little flexibility in computer science fields.
Accessibility and awareness: Kesar discussed how women don't always have awareness of what's out there. In addition she said, "if you look at the curriculum earlier, it was just for guys."
Feelings of Isolation: If there are only a few girls in the class or program, they can feel isolated.
Lack of role models: There are less women working and teaching in computer science.
Dr. Helen Hu is a professor of computers science at Westminster College. She also noted the issue of accessibility and awareness on the lack of women in computer science. She cited a recent study by Google for Education on trends in computer science that found "girls are less likely than boys to be aware of CS learning outside school, encouraged by teachers or parents, and interested in learning CS."

"Personally, I believe that these findings demonstrate the importance of having CS taught locally in schools," Hu said.

Sarah Young is also involved in the work of getting computer science courses in public schools. She is one of two digital teaching and learning coordinators and worked formerly with the STEM Action Center.

Young said she also sees three factors affecting the gap, some of which overlap with Kesar's reasons for a lack of women in computer science:
Accessibility: "If you look at the number of our teachers that can offer AP computer science, we don't have enough teachers to cover the high schools in our state, Young said." Like the lack of female-friendly curriculum, the lack of teachers is an issue in education.
Perception: Like what Kesar referenced, there are inaccurate perceptions in computer science. Young said that some girls look at the classes offered and "think to themselves, that's not for me."
Early Exposure: Introduction classes in computer science are typically offered in late middle school and early high school. This makes it more difficult for juniors or seniors to go back and take those classes if they didn't sign up earlier. Young described her own experience saying, "The classes I signed up for in high school were things I was exposed to previously…I was never going to sign up for a class in botany because I had never been exposed to botany." Children need to be exposed to computer science from earlier ages.
There is work being done both locally and nationally on narrowing the gap of women in computer science. Westminster College and Dr. Hu are involved in the NCWIT Pacesetter Program to recruit more women in technology.

Dr. Kesar has increased enrollment of women in computer science through SUAIC and workshops and outreach done to middle and high schools in Southern Utah. At the K-12 level, the Utah State Board of Education, Utah STEM Action Center and other partners are offering trainings and support to get teachers endorsed in computer science.

The lack of women in computer science is a multi-faceted issue that takes a collective effort to change.

"If technology is designed mostly by the half of our population that's male, we're missing out on the innovations, solutions, and creations that 50 percent of the population could bring," NCWIT reported.
---
×
Photos
Most recent Utah stories