Estimated read time: 3-4 minutes
This archived news story is available only for your personal, non-commercial use. Information in the story may be outdated or superseded by additional information. Reading or replaying the story in its archived form does not constitute a republication of the story.
The road is real, the danger is real, but the story is fake. So, what we're about to tell you is a real story from a fake story about a real issue. Confused?
In Cache County one man found a unique, and maybe controversial way, to get attention about a road children walk to school on.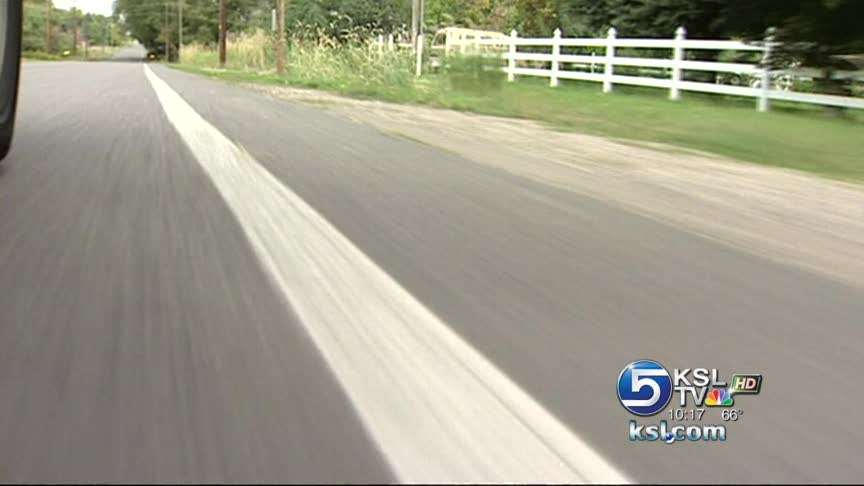 In order to understand why Greg Smith is so concerned about 100 East in Mendon, it's best to walk it. "It gets narrower and the edge drops off," Smith showed us while pointing out dangerous spots.
It's the road his four children and other neighborhood children walk on to get to their new elementary school in Mendon. There isn't a lot of room on the sides, which is why Smith would like to see sidewalks built.
"Somebody in the neighborhood is going to get hit by a car. It's a really close neighborhood up here, so it would hurt immensely my own, but just thinking of what it would do to the neighborhood," said Smith.
However, Mendon isn't exactly Logan, which means there isn't a lot of extra money in the budget for a six-figure project, especially after the city spent most of its extra budget just to build a road to the school.
"We spent over $300,000 over the last two years just to do that. So, trying to invest anymore, basically, our reserves are gone," said Mendon mayor Michael Morgan.
So, Smith got an idea to raise money for the sidewalk. He figured, rather than waiting for a child to die for something to get done, he'd create a Web site. On it he wrote about how young Johnny Tuttle was hit and killed on the road.
In the story he admits it's fake, but hopes it gets enough attention to get donations. "Looking at it, I thought I have to do something, and I just can't act status quo," said Smith, "I need to act as if something has already happened, and I thought, 'How do I get other people to do the same thing, to act as if it already happened?'"
It's an idea that might make some people squirm a little.
"The concept of using a fictional dead child is a little over the top in my mind, but conceptually, he's trying to do his part to help," said Morgan.
Building a sidewalk might not be as easy as raising money, though. A lot of engineer work and design is necessary because the terrain isn't flat and there is a lot of water on both sides.
"You have several waterways running through there that we would have to build bridges across," said Morgan. "It's not just a simple flat space where we can go in and throw down a gravel path."
Smith is also working on a petition to get as many signatures as possible. He's planning on presenting the petition to the Mendon city council, asking to at least close 100 East during the half hours children walk to and from school.
You can visit his website at www.tuttlesidewalk.org
Tuttle is a name Smith decided on from an old M*A*S*H episode.
E-mail: acabrero@ksl.com
×
Related links
Most recent Utah stories