Estimated read time: 7-8 minutes
This archived news story is available only for your personal, non-commercial use. Information in the story may be outdated or superseded by additional information. Reading or replaying the story in its archived form does not constitute a republication of the story.
SALT LAKE CITY — It goes without saying that the 2016 presidential election has been unlike any we've seen in recent history.
Though both Donald Trump and Hillary Clinton have had their fair share of ups and downs, the following moments are those that will live long in the memories of the American public... at least until the next election rolls around.
As the presidential race draws to a close, we've taken a look back at some of the most memorable moments of the Trump and Clinton campaigns.
DONALD TRUMP:
Calls Mexicans 'rapists' and proposes building a wall
While announcing his presidential candidacy in June of 2015, Donald Trump proposed building a wall along the southern border of the U.S. to keep out immigrants from Mexico. He also accused Mexico of "not sending their best" and "sending people that have lots of problems.... They're bringing drugs. They're bringing crime. They're rapists. And some, I assume, are good people." His comments have drawn criticism throughout his campaign and many labeled him as a racist.
Proposes a ban on Muslims entering the country
About six months after announcing his presidency, Trump called for a "total and complete shutdown of Muslims entering the United States." The statement came in response to the refugee crisis and the influx of refugees and immigrants to countries across the world. His comments again sparked ire across the country with many criticizing him for seeking to restrict religious freedom.
Boycotts Republican debate and holds a fundraiser for veterans
Trump announced in January of this year that he would boycott the last Republican debate before the Iowa caucuses after voicing complaints against the Fox News Channel and former debate moderator, Megyn Kelly. Instead, he announced he would be holding a fundraiser for veterans. Trump had previously received criticism for mocking the military after his comments regarding Sen. John McCain and his time as a prisoner of war.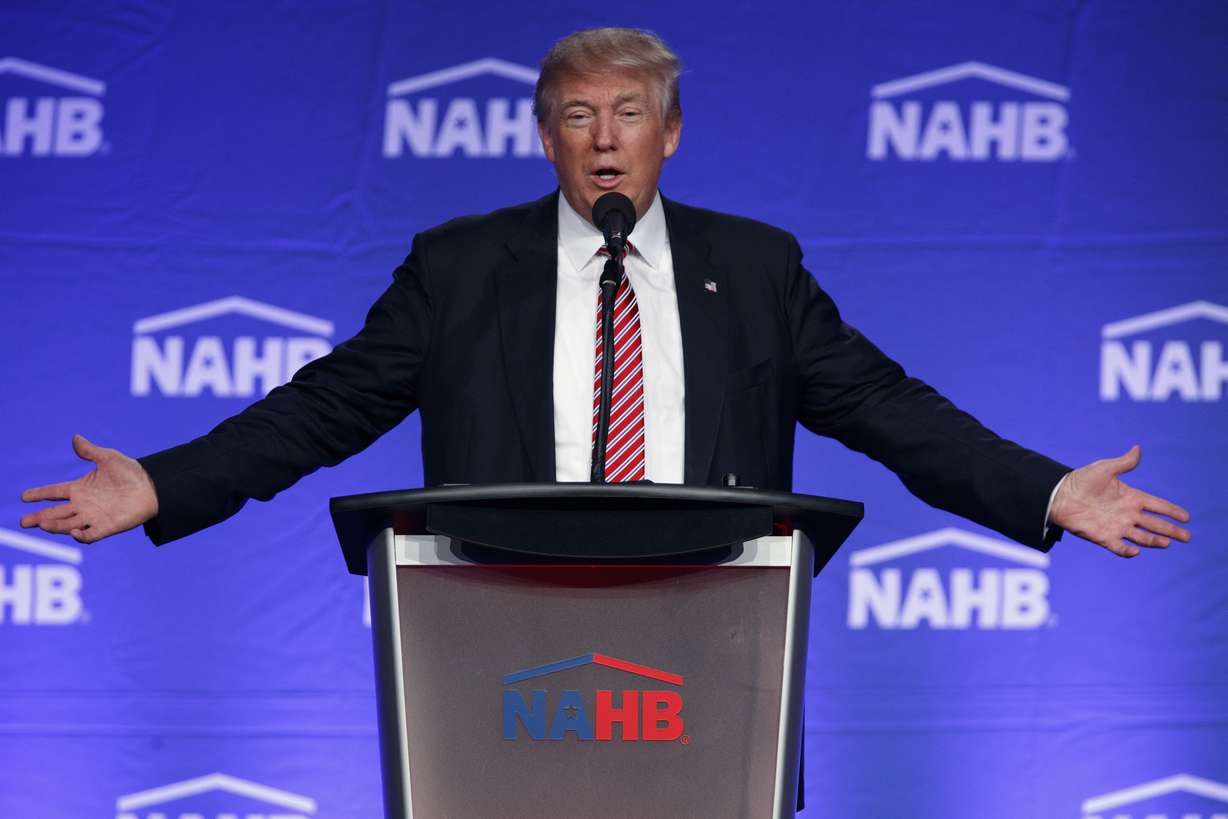 Assures the world that his hands are fine and that "there's no problem"
In one of the more childish moments of the campaign, former Republican presidential candidate Sen. Marco Rubio commented on how small Trump's hands were, insinuating that they might be an indicator of other, smaller things. Trump assured everyone that his hands were fine and that so was everything else, becoming possibly the first presidential candidate to ensure the American public that he was well-endowed in that area.
Melania Trump gives partially plagiarized speech at Convention
Trump's wife, Melania Trump, gave a speech at the Republican National Convention and drew criticism for copying portions of Michelle Obama's inauguration speech.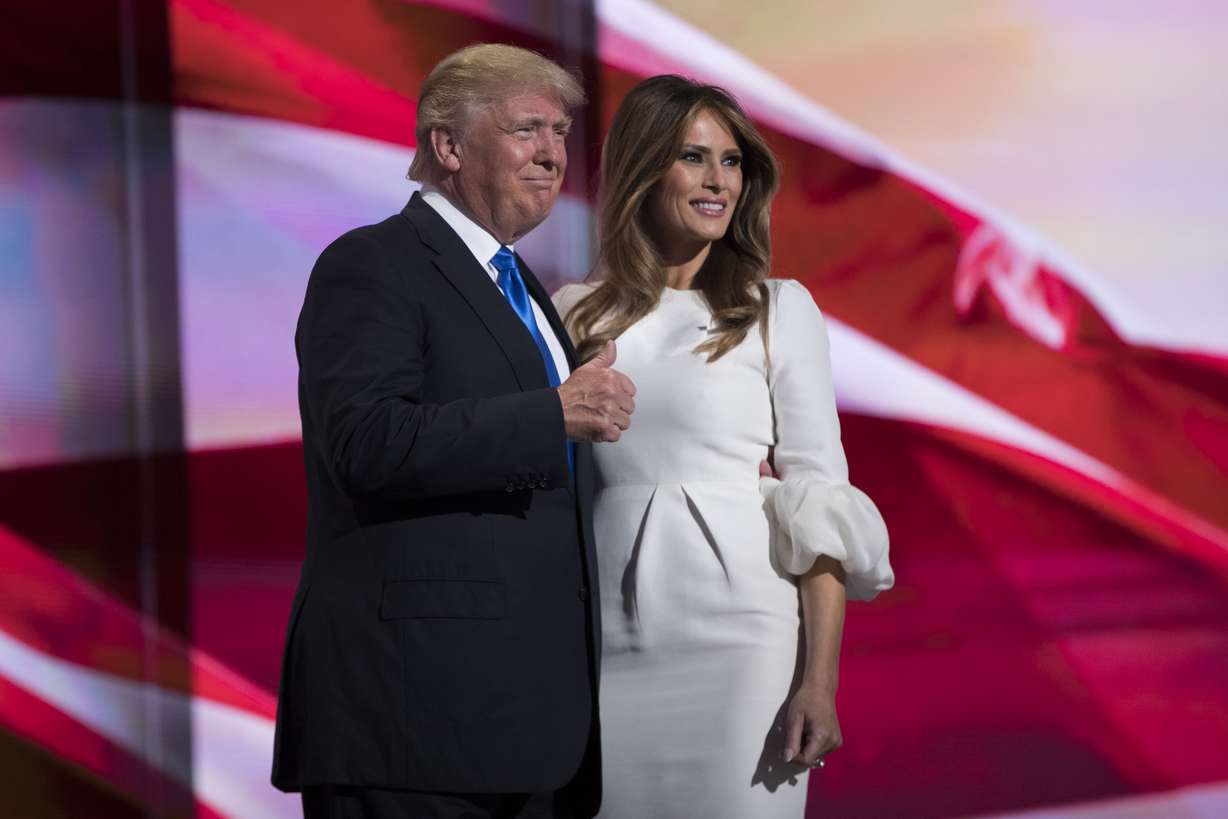 Comes under criticism for attacking Gold Star family
During the summer, Trump spent a couple days attacking the parents of a Muslim American soldier, Humayun Khan, who was killed in battle. Khan's father had criticized Trump at the Democratic National Convention and Trump shot back by saying that he had no right to mock him and that Khan's mother was not allowed to speak because of her religion.
Mr. Khan, who does not know me, viciously attacked me from the stage of the DNC and is now all over T.V. doing the same - Nice! — Donald J. Trump (@realDonaldTrump) August 1, 2016
Makes lewd comments about women in a released video, then apologizes[](https://www.washingtonpost.com/politics/trump-recorded-having-extremely-lewd-conversation-about-women-in-2005/2016/10/07/3b9ce776-8cb4-11e6-bf8a-3d26847eeed4_story.html) ------------------------------------------------------------------------------------------------------------------------------------------------------------------------------------------------------------------------------------------------
In early October of this year, The Washington Post released a video of Trump arriving on the set of "Days of our Lives" bragging about kissing, groping and trying to have sex with women to Billy Bush, formerly of the Today Show. Trump claimed that "when you're a star, they let you do it." Many GOP leaders across the nation denounced his words and withdrew their support. Trump then issued his first apology of the election season, saying that he never claimed to be a perfect person.
Here is my statement. pic.twitter.com/WAZiGoQqMQ — Donald J. Trump (@realDonaldTrump) October 8, 2016
HILLARY CLINTON: ================
Comes under FBI investigation for use of a private email server
In March 2015, it became publicly known that Clinton had used a private email server for official State Department communications. When allegations were raised that some of the emails might contain classified information, the FBI launched an investigation. Though they eventually concluded that no criminal activity had taken place, they remarked that Clinton had been "extremely careless" in her use of the private server.
Becomes the first female nominee of a major party
After winning the Democratic nomination, Clinton became the first female to win the nomination of a major party. In a tweet she declared that the win was for "every little girl who dreams big: Yes, you can be anything you want — even president. Tonight is for you."
History. pic.twitter.com/1ayWTx8SPH — Hillary Clinton (@HillaryClinton) July 26, 2016
Is widely regarded as the winner of the first debate -----------------------------------------------------
Clinton was considered the winner of the first debate, which experienced a record viewership, an estimated 84 million people. The majority of viewers who tuned in reported that they felt Clinton had trumped Trump and was generally more prepared.
"Trump just criticized me for preparing for this debate. You know what else I prepared for? Being president." #DebateNight — Hillary Clinton (@HillaryClinton) September 27, 2016
[Is stricken by pneumonia at 9/11 memorial](http://www.ksl.com/?sid=41445252&nid=157&title=pneumonia-brings-hillary-clintons-health-back-as-hot-issue) -------------------------------------------------------------------------------------------------------------------------------------------------------
Clinton was seen stumbling into a car at a 9/11 memorial ceremony and initially said it was due to overheating. Clinton's doctor, however, later said she had been diagnosed with pneumonia. Trump had repeatedly questioned her health as well as her stamina, bringing up the question of her stamina many times in the debates.
Calls Trump supporters 'a basket of deplorables'
Clinton called half of Donald Trump's supporters a "basket of deplorables" at a private fundraising event in Manhattan. She called many of them racist, sexist and Islamophobic, among other things. After coming under fire for the remark, Clinton admitted regret for the comment.
If I were on Clinton's staff today, I'd be regretting the "basket of deplorables" quote. https://t.co/hfeiFGDNlHpic.twitter.com/XSGsgxNd39 — Jim Roberts (@nycjim) September 10, 2016
Wikileaks release Clinton campaign emails ------------------------------------------
Wikileaks released hacked emails and speeches from the Clinton campaign that brought to light details of the Clinton campaign and the Clinton Foundation. In speeches to Wall Street, Clinton demonstrated a tone that contrasted the liberal ideas she had voiced during the campaign.
Comes under FBI investigation again weeks before the election
Weeks before the election, the FBI reopened the investigation of Clinton's emails after new information came to light during their investigation of the Anthony Weiner scandal. Though the director of the FBI soon announced that the result would be the same as the first investigation, the FBI's decision to reopen the investigation weeks before the election came as a shock to many.
×