Estimated read time: 2-3 minutes
This archived news story is available only for your personal, non-commercial use. Information in the story may be outdated or superseded by additional information. Reading or replaying the story in its archived form does not constitute a republication of the story.
One week from today motorists will be driving on what must be Utah's most fought-over road ever.
The Legacy Parkway opens next Saturday. It's been both a long time coming and may point the way for future projects.
Even though it's just 14 miles of road, thanks to a bruising political and legal fight, it took 12 years to get this point.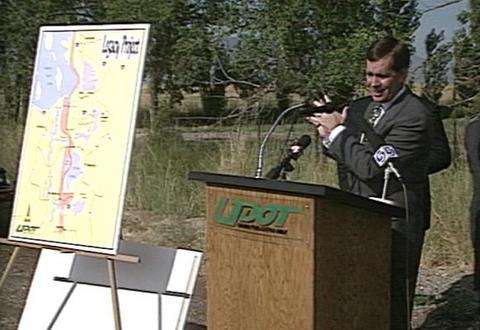 In July of 1996, then-Gov. Mike Leavitt said, "This isn't about moving cars. This is about shaping our community for literally the next 25 to 40 years." Leavitt announced a solution to address Utah's rapid growth: the Legacy Highway project running parallel to I-15 from Brigham City to Nephi.
No one then could have imagined the twists and turns in the road ahead.
By 1998, the Legacy Parkway had a serious challenge on its hands: growing public opposition, criticizing the state for trying to build through federally-protected wetlands and failing to promote transit alternatives.
In October of 1998, Bob Adler, attorney for opponents, said, "New highways induce more sprawl growth, the very type of growth that generates more traffic, not less."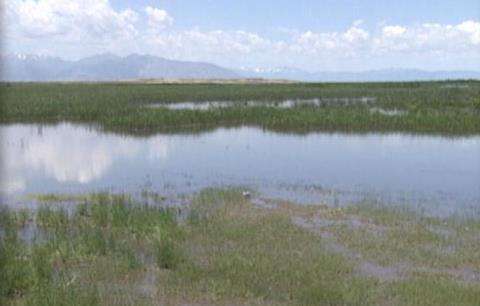 Four years later, the fight reached a crescendo. In September 2002, then-Salt Lake City Mayor Rocky Anderson said, "There are those who are going to feel like they are victorious today. But this was a victory." A federal court ruled against the state for environmental violations in the permitting process. "Any rumor of Legacy's death is greatly exaggerated," said Leavitt.
It was up to Gov. Jon Huntsman to solve the highway impasse with a compromise: a narrower road with a nature preserve, bike paths, a ban on semis and even curves built in so drivers can enjoy the view.
Legacy Parkway Project Director Todd Jensen said, "I think all in all, I would definitely say the finished product that you have here is the best it can be."
Now old opponents give the Utah Department of Transportation high marks for Legacy. Roger Borgenicht, with Utahns for Better Transportation, said, "I think the tide is moving toward more choices, and that's more freedom for everybody."
Next Saturday is the big grand opening. It starts with 5K, 10K and 20 mile bike races that morning. Then an official ceremony will be held at the overpass in Woods Cross at 4 p.m.
The road actually opens to vehicles at 5 p.m. For more information, click on the related link to the right of this story.
E-mail: jdaley@ksl.com
×
Related links
Most recent Utah stories