Estimated read time: 1-2 minutes
This archived news story is available only for your personal, non-commercial use. Information in the story may be outdated or superseded by additional information. Reading or replaying the story in its archived form does not constitute a republication of the story.
Crews are cleaning up at University Mall in Orem after a fire late last night, which caused at least $1 million in damages.
The fire started when sparks from a welder got out of control.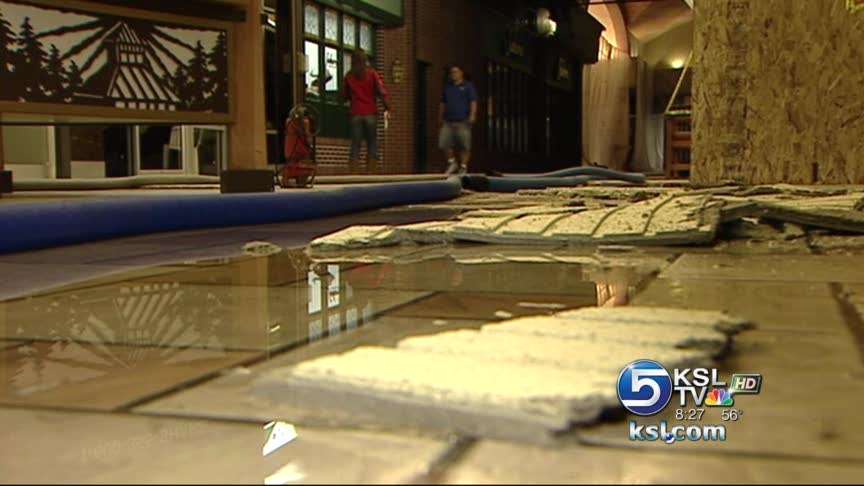 The mall is open today, and all of the stores are open inside the mall except for one. The damage from the fire, including smoke and water damage, is said to top $1 million.
The fire broke out just before midnight. Construction crews are in the process of rebuilding a children's playground in the mall, and workers were using a welder. Sparks from the welder got into some polyurethane and caught fire. Workers tried to put it out with a fire extinguisher, but the fire quickly grew, sending heavy smoke through the northeast wing of the mall. That triggered the overhead fire sprinklers, which helped put the fire out, but caused substantial water damage.
Smoke and water damage affected several stores near the food court, including a shoe store, which suffered the most damage. Mall managers are still assessing the damage to the stores and merchandise and hope to have a better idea of the extent of the damage by tomorrow.
For now, the best estimate on damage is $1.2 million.
Ironically, crews are rebuilding the playground after a broken pipe flooded the mall earlier this year and caused damage to the same area of the mall.
E-mail: spenrod@ksl.com
×
Most recent Utah stories