Estimated read time: 2-3 minutes
This archived news story is available only for your personal, non-commercial use. Information in the story may be outdated or superseded by additional information. Reading or replaying the story in its archived form does not constitute a republication of the story.
Utah has a program that allows landowners to monitor wind power for free. The goal is to generate renewable energy for the state. But first, geologists must determine if the area is a good spot for wind power.
The six-story wind towers have anemometers and other wind instruments on them. We got an up-close look at a 160-foot tower on private land near the Utah-Wyoming border.
Mike Vanden Berg, a state geologist, told us, "We supply these towers for free. All they have to do is apply, and we have to accept their application."
Once the tower is up, the instruments on it will measure wind speed, direction, and temperature. That will tell the landowner if they have a valuable resource.
For the two families who own the 70,000 acres we saw, the goal is alternative energy. Ranch manager Jeff Young said, "If adequate, to see wind turbines here and just create alternative energy."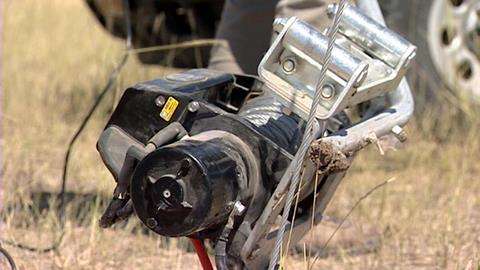 It could also be a chance to cash in. "They can do very well. They can do quite well by leasing their land," Vanden Berg said. He says it's good for the state too: "It will be clean power that goes directly to the state's grid."
Utah is in a race. The government wants the state's utilities to provide 20% renewable energy by the year 2025. Officials with the Department of Natural Resources say this program will help the state get closer to the finish line.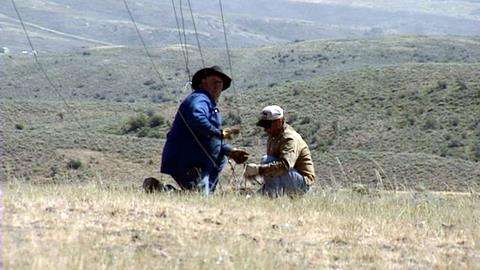 Elise Brown, the Utah Renewable Energy Coordinator, said, "It will help with conservation, with air pollution. The more wind mills we have, the less coal-burning fire plants we have and the healthier we are."
The tower usually records data for at least a year, sometimes two, all to figure out if the state and the landowner can be in a win-win together. Once the tower is taken down, it'll go to another landowner who has applied to be a part of the state's program.
E-mail: gkennedy@ksl.com
×
Most recent Utah stories