Estimated read time: 4-5 minutes
This archived news story is available only for your personal, non-commercial use. Information in the story may be outdated or superseded by additional information. Reading or replaying the story in its archived form does not constitute a republication of the story.
SALT LAKE CITY— On Thursday at the Grand America hotel, Dr. Shalini Kesar related her story while she was in Salt Lake City for the Women Tech Council Awards.
She grew up in India, but came to Cedar City from London nine years ago.
"In my college, there were only four girls out of 60 studying technology," she said.
Despite the lack of women in her class, Kesar said it was natural for her to go into science.
"I had a strong family support and good teachers that made me realize what I could do," she said.
Kesar received an "Educational Excellence" award for her work as an Associate Professor at Southern Utah University to get more women involved in computer science. She travels to high schools throughout southern Utah to talk to girls and their parents.
"It's interesting," she said. "When I go to these high schools, I stand out as the only Indian on campus."
In her humble way of speaking, plus the outreach support from her students, Dr. Kesar has increased enrollment and participation in the Southern Utah Aspirations in Computing. For the awards ceremony, Kesar was joined by six of her students, some flying up from St. George to celebrate in her award.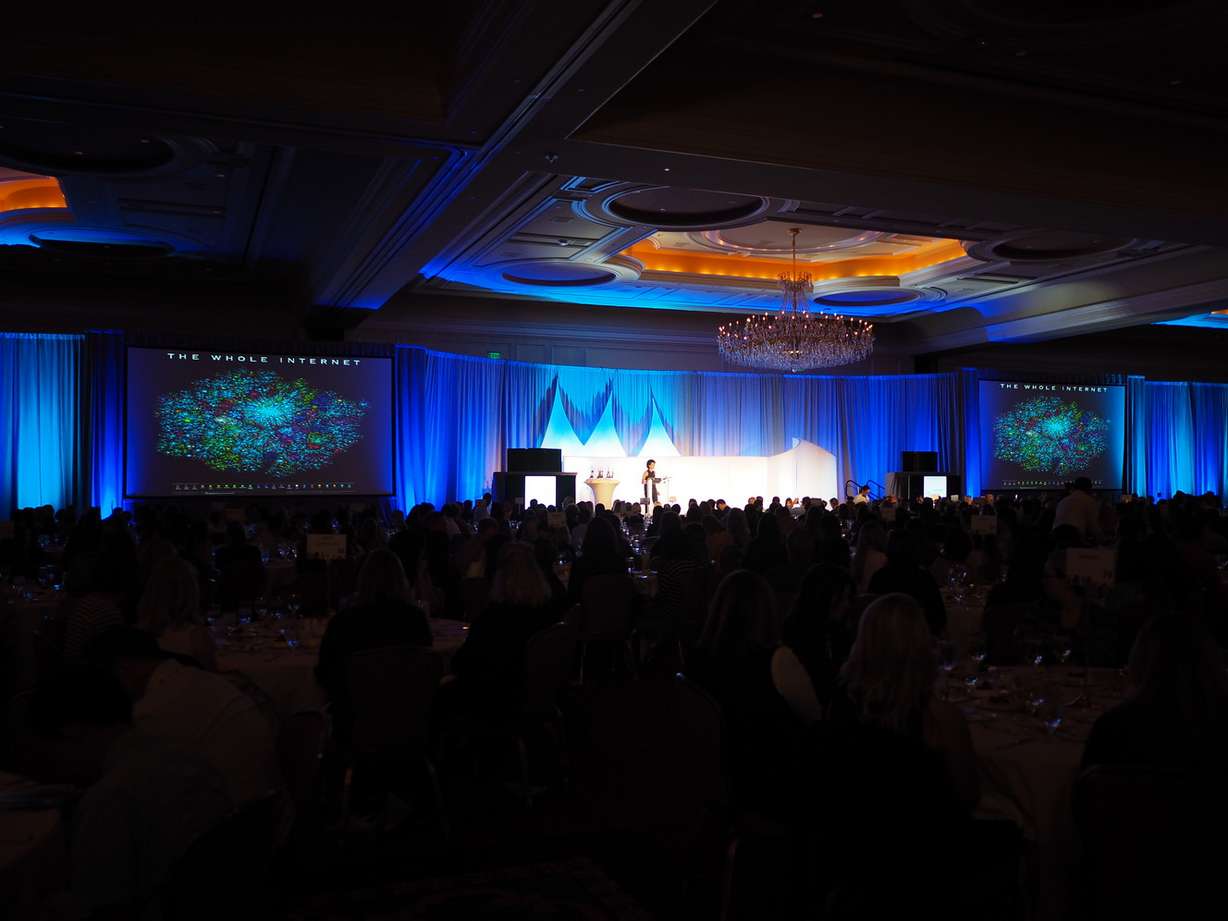 Five other award recipients were recognized out of over 100 nominees at the Women Tech Council (WTC) annual awards. These women were chosen for their creative innovations in the technology industry and their work impacting Utah's economy. Other awards were given to Utah Valley University and a student at Brigham Young University.
The awards have been given out the last nine years, recognizing 155 women and 23 university students, as well as sponsoring 500 high school students to attend the ceremony.
This year, the keynote address for the awards was given by the Presidential Ambassador of Global Entrepreneurship, Julie Hanna. Hanna was a founding executive of five Silicon Valley tech companies and is currently on the board of Kiva, the world's largest crowdsourced marketplace for global entrepreneurs.
Hanna addressed the crowd about her past as a girl growing up and fleeing her home in Egypt. She spoke of the possibilities that technology can bring to better people's lives.
"Your tireless work is so important," Hanna said. "You instinctively know it is better to light a candle in the dark than to curse the darkness."
Kesar said that she was grateful to have won the award and that what she plans to do next is to continue what she has been doing.
To learn more about what Dr. Kesar and the other winners, visit the Women Tech Council website.
Here is the full list of the 2016 award recipients:
Rising Star – Kat Archibald, Degreed
Customer Excellence – Gwendolyn Smith, Instructure
Technology Trailblazer – Yelena Makogon, Goldman Sachs
Innovator – Christina Qi, Domeyard LP
Educational Excellence – Shalini Kesar, Southern Utah University
Leadership Excellence – Vicki Fish, Myriad
STEM Pathways Award – Christine Mooth, Brigham Young University (Undergraduate student winner)
Impact Award – Utah Valley University

---
×
Photos
Most recent Features stories