Estimated read time: 4-5 minutes
This archived news story is available only for your personal, non-commercial use. Information in the story may be outdated or superseded by additional information. Reading or replaying the story in its archived form does not constitute a republication of the story.
PARK CITY — Two 13-year-old Park City boys, best friends who attended Treasure Mountain Junior High School, both died unexpectedly within 48 hours of each other.
Grant Seaver was found dead in his home on Sunday. Tuesday morning, his best friend, Ryan Ainsworth was found dead on a couch in his house by his father. Ryan was last seen alive late Monday night.
How the boys died is not yet known, but police are investigating whether their deaths had anything to do with a dangerous new drug that they say all parents need to know about.
"Right now we are in crisis mode because we have lost two of our students and we need as much information as possible and prevent any more," an emotional Dr. Ember Conley, superintendent of Park City School District, said Tuesday.
Park City Police Chief Wade Carpenter said autopsies, including toxicology tests, are being conducted by the Utah State Medical Examiner's Office to determine the causes of the boys' deaths.
The young teens had no obvious signs of trauma. Conley said there was no evidence pointing to suicide. Additionally, Carpenter said there was no immediate sign of drug overdose. Neither drugs nor drug paraphernalia was found in the boys' homes.
But the sudden and unexplained deaths come at the same time the state issued a warning about a highly dangerous new synthetic opioid known as "pink" or "pinky." The drug, which looks like harmless crushed Tylenol, has been linked to deaths in Iron County and Salt Lake County, Carpenter said.
While police have not seized any pink in Park City as of Tuesday, in checking social media pages to try and retrace Grant and Ryan's steps, the drug was brought up in several circles, he said.
"We have received a lot of different social media hits during our investigation. We looked at potentially this pink could possibly be a cause, we don't know that. There was nothing to suggest at the scene it was ingested," he said.
Nevertheless, both the Park City Police Department and the school district sent a letter to parents on Tuesday informing them of Ryan's death. Conley said counselors and crisis teams were at the school on Tuesday, and a community drug forum was being planned for October.
"We don't want to take any chances. When we had this death from an unknown cause, we decided to err on the safe side and put as much information out on this as we possibly can in the event that were the case. We certainly don't want to leave any stone unturned," Carpenter said.
"We just know that there is a lot of social media chatter, meaning that a lot of kids are discussing this. We do know that the drug is in this town and in Salt Lake and other communities."
Conley added: "This is a parent's worst nightmare, and it certainly is a school district's worst nightmare. We're dealing with a lot of sadness and a lot of fear. We have our crisis team intact."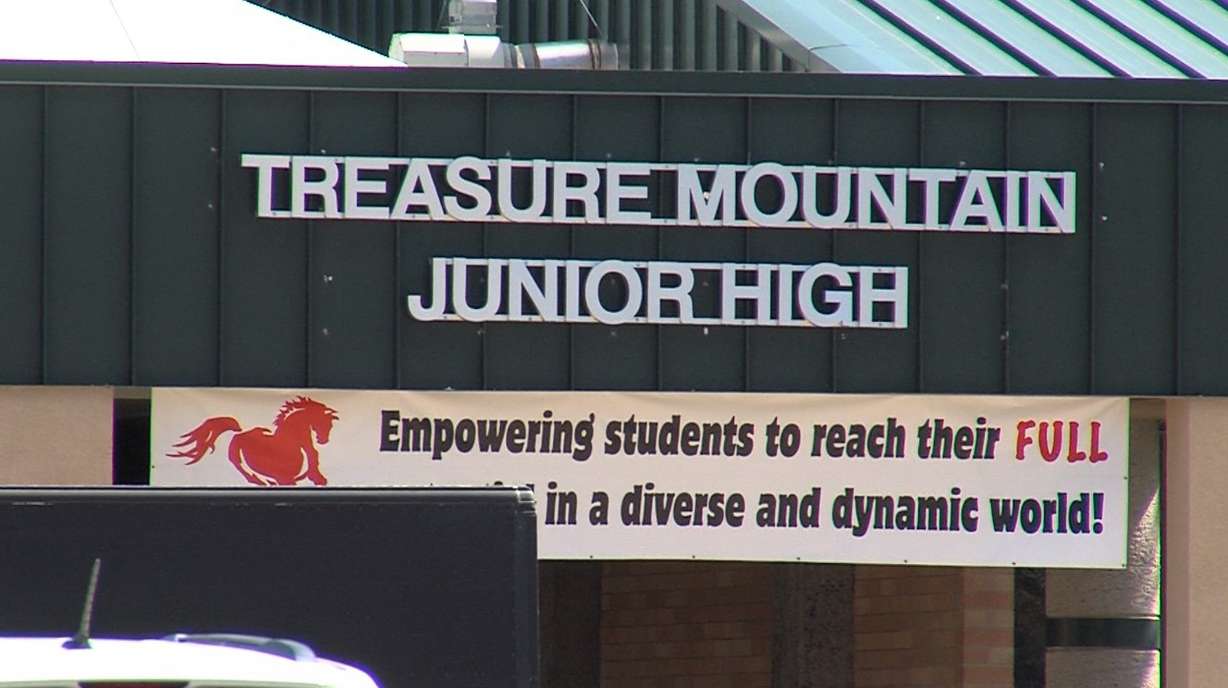 The drug is currently legal in the U.S. because it's so new. It can be ordered online and shipped from overseas, Carpenter said. But the drug is so potent that it could prove to be fatal for first-time and regular drug users alike, he said.
"This is a whole new ballgame for parents. This is something that every single one of our parents in Utah need to be aware," Conley said. "This is an all around difficult situation."
Conley and Carpenter encouraged parents to closely monitor their children's online activity and don't be afraid to search every nook and cranny of their backpacks, including eye drop or nasal spray containers.
"When you're looking for these things, you have to be an investigator yourself," she said. "There is no sacred belongings when it comes to our children. Until they're out of our household, we can go through anything that they have."
Some parents who attended the press conference held by Conley and Carpenter on Tuesday at the Park City School District Office encouraged the district to do more to get the word out and get the community involved. Being a "sports town," one parent said the problem with prescription medication and students taking pills from their parents' medicine cabinets needs to be "brought out of the shadows."
On the Facebook page of the ski team Team Park City United, a message was posted saying Grant died in his sleep.
"Our hearts and thoughts are with the Seaver family as they are dealing with this sudden tragedy. … For those who did not know him personally, Grant was a 13-year-old skier. Two seasons ago he competed at the USASA National Championships halfpipe event in the 10-12 age group. Last season he skied with our development team to support and enjoy some of his friends that were not yet ready to move to one of our competitive teams. He was a kind, friendly young man who enjoyed life on and off of the hill. We will miss him dearly."
Another person wrote, "Grant was one of my favorite athletes. He was always stoked to ski and always excited to learn new tricks. Grant was the kid always pushing his buddies to send the bigger jumps, or to get just a little higher out of the pipe. I'll miss you bud."
×
Photos