Estimated read time: 2-3 minutes
This archived news story is available only for your personal, non-commercial use. Information in the story may be outdated or superseded by additional information. Reading or replaying the story in its archived form does not constitute a republication of the story.
A huge mess is being cleaned up at a West Valley jewelry store this afternoon. Police say a thief apparently used a truck to break in, but left empty-handed.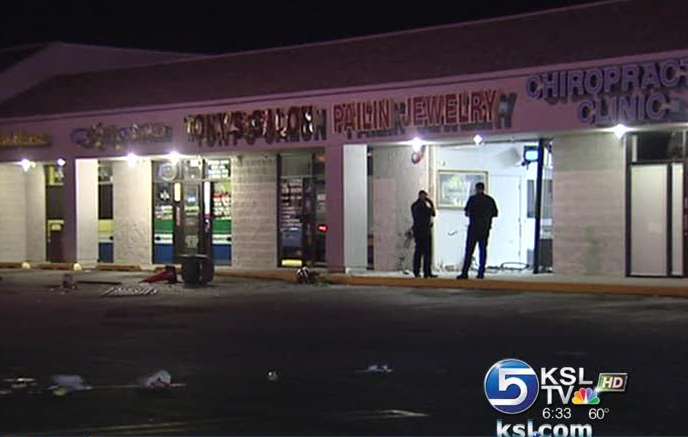 This is the second time in nearly two months that Pailin Jewelry has been broken into. According to one witness, this burglar backed up into the store, but once inside realized all the jewelry was locked up.
Police say around 2:30 a.m., the driver of a white Ford pickup tried to smash and grab using the truck, but once inside quickly realized there was nothing to take.
Lt. John Coyle of the West Valley City Police Department said, "It looks like there was nothing taken at this point. The shelves are empty and all the jewelry was locked up."
The would-be burglar left. The only description police have of the suspect's vehicle is a white Ford pickup truck with rear end damage.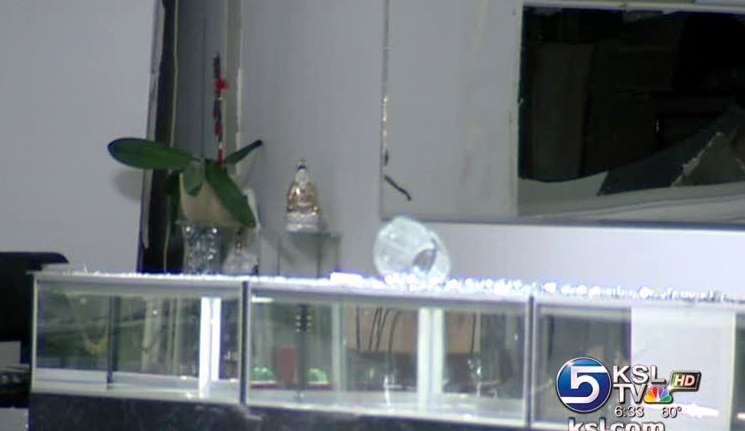 This morning, business owners and passers-by were shocked to see the mess that was left at the store.
Ramond Hour owns a neighboring business. "It's pretty sad to see my neighbor pretty bad and damaged like that," he said.
West Valley resident Laura Seriano said, "With so many people around, it's scary, you know."
Lt. Coyle said, "They're devastated right now. Their business is decimated right now. They obviously cannot be open for business now."
On July 1, the same jewelry store was the target of another robbery, during which a known gang member was shot and killed by police. Thanh Tran, 36, robbed Pailin Jewelry and took one of the clerks hostage. That clerk was able to break free. But police say Tran pulled the trigger at least once before officers returned fire.
Police are not saying if these two cases are connected, but they are not ruling out the possibility.
Capt. Tom McLachlan, also of the West Valley City Police Department, said, "You have to look at that given the circumstances."
Police say Palin Jewelry owners have taken the necessary steps to protect their store by installing bars on the doors and window, an intercom system to let customers in, and a security camera. However, a tape was not in the camera.
If you have any information that may help in this case, please call the West Valley Police Department.
E-mail: spark@ksl.com
E-mail: aadams@ksl.com
×
Most recent Utah stories