This archived news story is available only for your personal, non-commercial use. Information in the story may be outdated or superseded by additional information. Reading or replaying the story in its archived form does not constitute a republication of the story.
The Utah Department of Transportation (UDOT) got the green light to build its biggest highway project ever this week. The state already rebuilt I-15 in Salt Lake County, now it's Utah County's turn.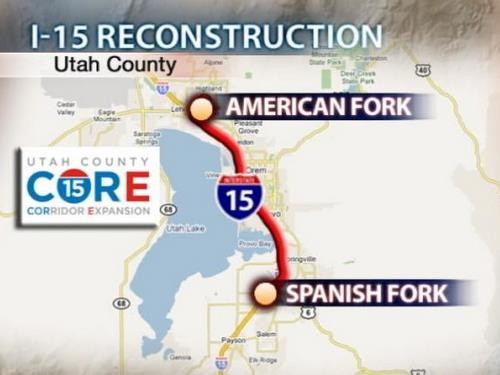 The U.S. Transportation Secretary yesterday signed off on UDOT's plans to reconstruct I-15 in Utah County. At $2.6 billion the work is something Utah County leaders have wanted for years.
The Utah County corridor expansion, or I-15 CORE, will run from American Fork to Spanish Fork. Nile Easton, with UDOT, said, " [It has] huge magnitude for the communities down here, they've been waiting for something to happen."
The interstate overhaul will add one to two lanes in each direction. Builders will reconstruct 11 interchanges and 55 bridges.
"Anybody who lives down here knows the growth has been explosive, and the freeway is still in its original configuration," Easton said.
UDOT has rebuilt interchanges and added express lanes, but this is the first chance to replace an aging road.
A segment of the Mountainview corridor will be built along 2100 North in Lehi, and FrontRunner South is scheduled for completion in Utah County in 2012, so residents there will have several solutions to persistent traffic problems.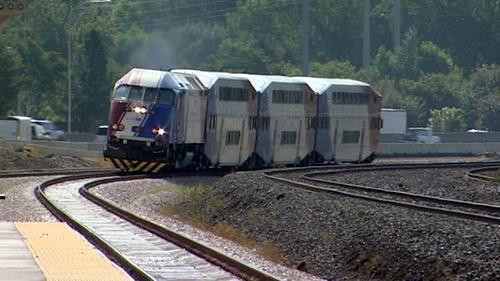 UDOT has about a year and a half to accomplish a lot of prep work. For example, department polling shows that only one out of three people in Utah County knows that this project is coming. "That showed us we've got some work to do to let people know this is coming," Easton said.
Construction will impact traffic for four years. As with I-15 reconstruction in Salt Lake County, it is a design-build project, which means they design as they build. "This community uses I-15 almost like a Main Street. There are no alternative routes. There's no belt route like we have in Salt Lake, no State Street," Easton said.
The I-15 CORE should be done in 2014. Immediate work begins with utilities and acquisition of right of way, which will affect 800 properties.
E-mail: jboal@ksl.com
E-mail: rjeppesen@ksl.com
×