Estimated read time: 2-3 minutes
This archived news story is available only for your personal, non-commercial use. Information in the story may be outdated or superseded by additional information. Reading or replaying the story in its archived form does not constitute a republication of the story.
SALT LAKE CITY — When it seems like tragedy is striking our country regularly, it can be hard not to live in fear.
In spite of recent events, there is still goodness around us. Read the stories below to recognize some of that.
To send in the stories that have made your day better, email them in 100 words or less to mchristensen@ksl.com. Photos and videos are encouraged.
Free meal
Bryn M.
"My husband and three kids and I went to eat out after a rough day a few weeks ago. It was pretty obvious when we got to the restaurant that I was upset, I tend to wear my heart on my sleeve. At the end of a meal where I had little patience and a fussy baby, the waitress came and told us the check was covered. Someone had anonymously paid for my family of five to eat. I wish I could say thank you to that person. That was the highlight to an otherwise very rough day."
"I would like to thank this officer for his kindness."
Alicia F.
"With everything going on the last few days, I saw this on our way to my daughter's orthodontist appointment yesterday (Thursday) and made her take a picture as we were driving by. This man in a wheelchair has been out here at this corner every day for about a week, and this awesome police officer went into the Holiday and bought him a large container of water, took it to him, bent down to talk with him and hugged him! There are amazing officers in our country and state and city. I would like to thank this officer for his kindness. I do not know his name, but thank you anyway."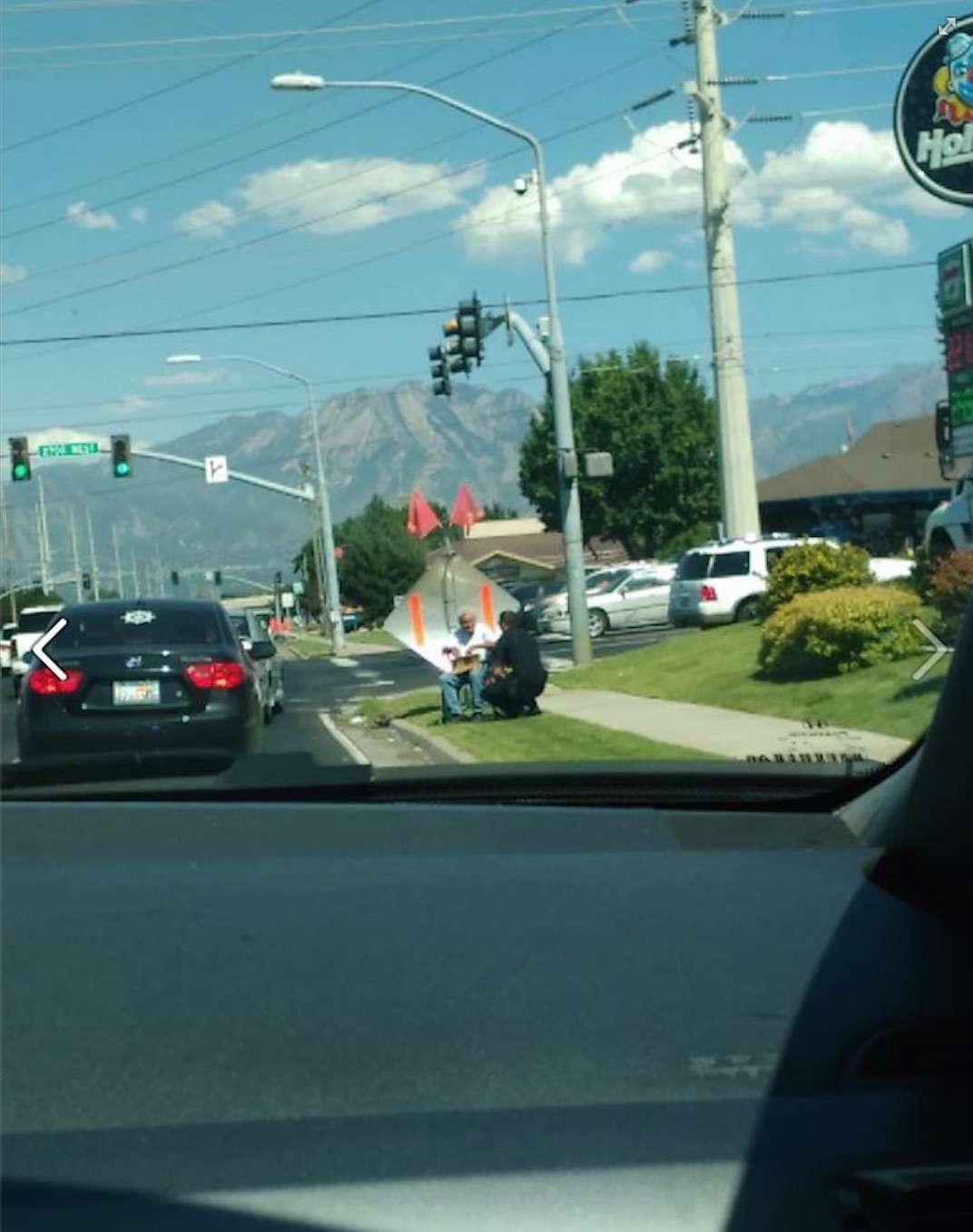 Sweet service
Khase C.
"Pretty cool deal going on in Hooper. A week or so ago, my dad's neighbor, an older gentleman, was redoing his roof and fell off and passed away. I was at my parents' this morning, and the Weber County Fire Department was all there finishing this man's roof. Thought it was pretty dang cool."
×
Related Stories