Estimated read time: 2-3 minutes
This archived news story is available only for your personal, non-commercial use. Information in the story may be outdated or superseded by additional information. Reading or replaying the story in its archived form does not constitute a republication of the story.
CEDAR CITY — The Utah Shakespeare Festival opened its 55th season Thursday with the impressive new $40 million Beverly Taylor Sorensen Center for the Arts.
There was excitement in the air as audiences arrived and actors took to the stage for Shakespeare Under the Stars and more in a beautiful new theater.
Shakespeare's very popular play "Much Ado About Nothing" brought a joyous opening to the festival's 2016 season. Cast and crew know they join audiences in this experience.
"It's about moving from an old era to a new era; it's about a new beginning," said Sam Ashdown, the actor who plays King Henry V in the play of the same name.
The highlight of The Beverly is the Engelstad Shakespeare Theatre, which has an open-air, 800-seat "Wooden O" design, allowing the same closeness between players and patrons.
"It's wonderful, just gorgeous is all I can say," one audience member said of the new theater.
"I think the aesthetics of the theater and the landscape and the buildings just add to the experience of the Shakespeare Festival," another said.
But Engelstad is just part of the Southern Utah University arts center. The Beverly also includes the Southern Utah Museum of Art and the new Anes Studio Theatre, which seats 200 and is a place festival administrators hope to produce the works of new playwrights.
"I feel like if we don't do that, we're actually not celebrating the pioneering spirit of Shakespeare, who was a huge maverick of new plays, you know?" said David Ivers, artistic director of the Utah Shakespeare Festival.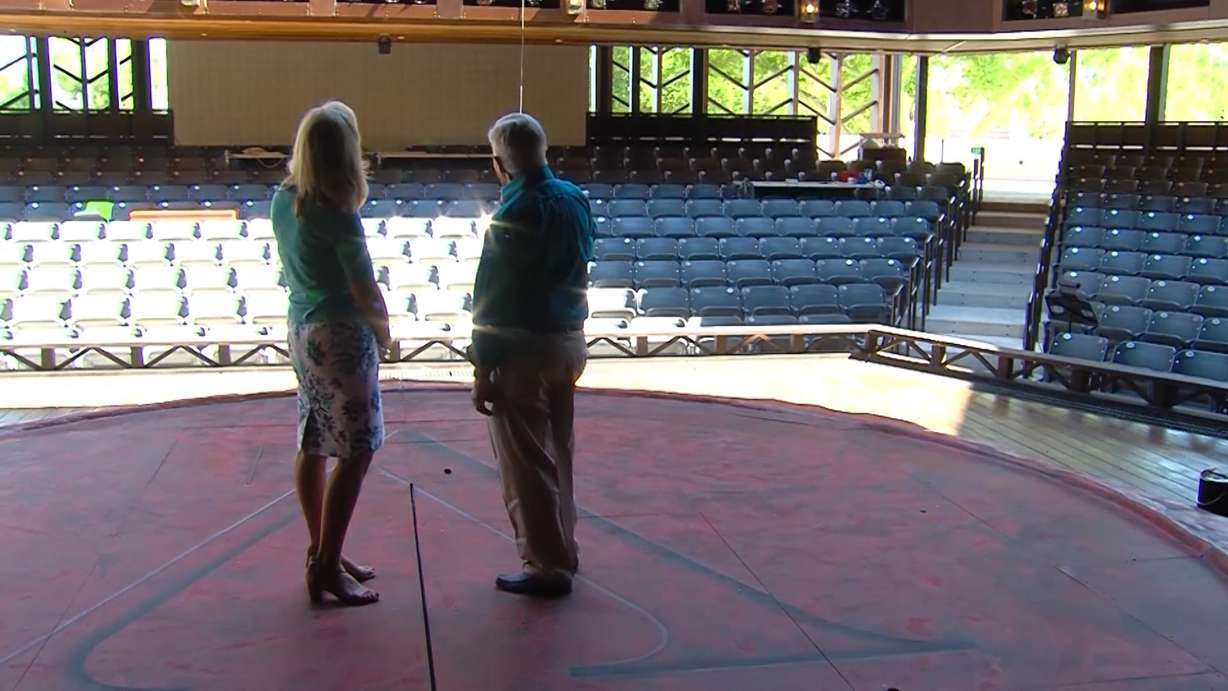 The complex also includes the Randall L. Jones Theatre, an indoor facility that will house "Mary Poppins" this summer.
"Where is this happening in the country?" said Elizabeth Broadhurst, the actress who plays Mary Poppins. "So much money and love and care going into a theater complex? It's amazing!"
Brian Vaughn, another artistic director for the festival, calls it "the greater escape" designed "to celebrate art as well as life and nature — everything that is around us that is symbolic of southern Utah."
This year the Utah Shakespeare Festival boasts eight plays in three theaters, and a season that runs through Oct. 22. For more information or to order tickets, visit www.bard.org.
×
Photos
Related Stories