Estimated read time: 2-3 minutes
This archived news story is available only for your personal, non-commercial use. Information in the story may be outdated or superseded by additional information. Reading or replaying the story in its archived form does not constitute a republication of the story.
Residents in a neighborhood in Santaquin are angry after a detour cut them off from the rest of the city. And, there is no construction work even going on where the road is blocked.
The Utah Department of Transportation (UDOT) is completely rebuilding what's become a major intersection in Santaquin in recent years. UDOT is keeping access open to a couple of businesses through the construction zone. But for people who live in the neighborhood, the road is closed, and they are upset about what they believe is an unnecessary detour.
The roadblock is keeping drivers from reaching their homes, even though there is no construction between the barriers. Drivers can go through this construction zone to reach two businesses, but the roadblock keeps them from reaching their homes and a new charter school.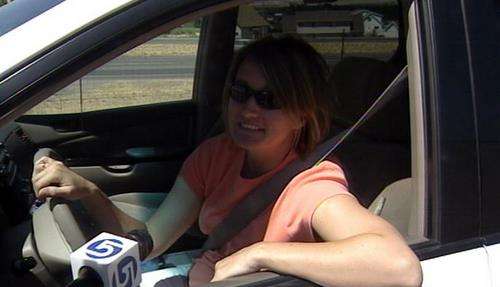 "School starts in two days and they have it blocked off. They don't have any construction going on, but it's blocked off, so it's kind of frustrating," says Santaquin resident Jami Robbins.
Police have been enforcing the road block and issuing traffic tickets to those going through it. Residents are being kept out, forcing them to take a detour of more than three miles.
Resident Michael Drager says, "This is the major artery access to the entire city, and now I have to completely go around to access my home. On average it adds 15 minutes to a commute."
Neighbors are concerned about delays for ambulances and fire trucks, as well as school buses. UDOT officials point out that it is not safe for a high volume of traffic to go through the construction zone. They insist the detour for the neighborhood is necessary to ensure the project is finished before winter arrives.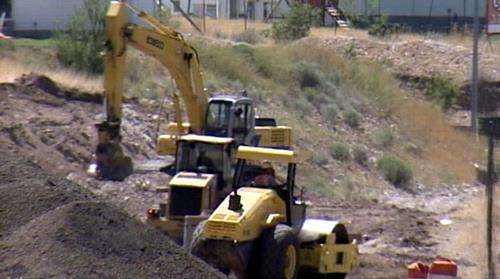 "We understand the amount of time it is going to take, the amount of gas it may cost people, and we sympathize with them," says UDOT Spokesperson Scott Thompson. "But on the other hand, we want to make sure we get the project done and get a much safer intersection for them to use for a long time to come."
But after two weeks, residents are getting unhappier by the day and want to see a solution now.
"I'm hoping UDOT will hear us and make some corrections to this, because it's not right," says Drager.
UDOT officials say they have tried to explain the situation to the residents and plan to discuss the detour at the charter school tomorrow night. For now, it looks like the detour will stay in place until late October.
E-mail: spenrod@ksl.com
×
Related links
Most recent Utah stories