Estimated read time: 2-3 minutes
This archived news story is available only for your personal, non-commercial use. Information in the story may be outdated or superseded by additional information. Reading or replaying the story in its archived form does not constitute a republication of the story.
PARK CITY — Residents jammed a city council meeting Thursday night to sound off about the possibility of Vail resort trademarking the name Park City.
Community members showed up in large numbers and were vocal.
"Park City is our brand," one person said.
"We are Park City," added another.
"It cleverly doesn't mention ski area," one resident said. "That was intentional to draw people up there to be confused."
Residents also offered a handful of reasons why they believe Vail should not trademark their beloved hometown name.
"Governments change, everything changes, but that trademark stays," another said.
Last year the ski resort giant from Colorado purchased Park City Mountain Resort and The Canyons, creating the largest ski destination in the U.S. But after changing the resort name to simply "Park City," the company now wants to make sure no other ski spots or ski schools can own it.
"We understand the passion that surrounds this issue," said Bill Rock, vice president of Vail Resorts.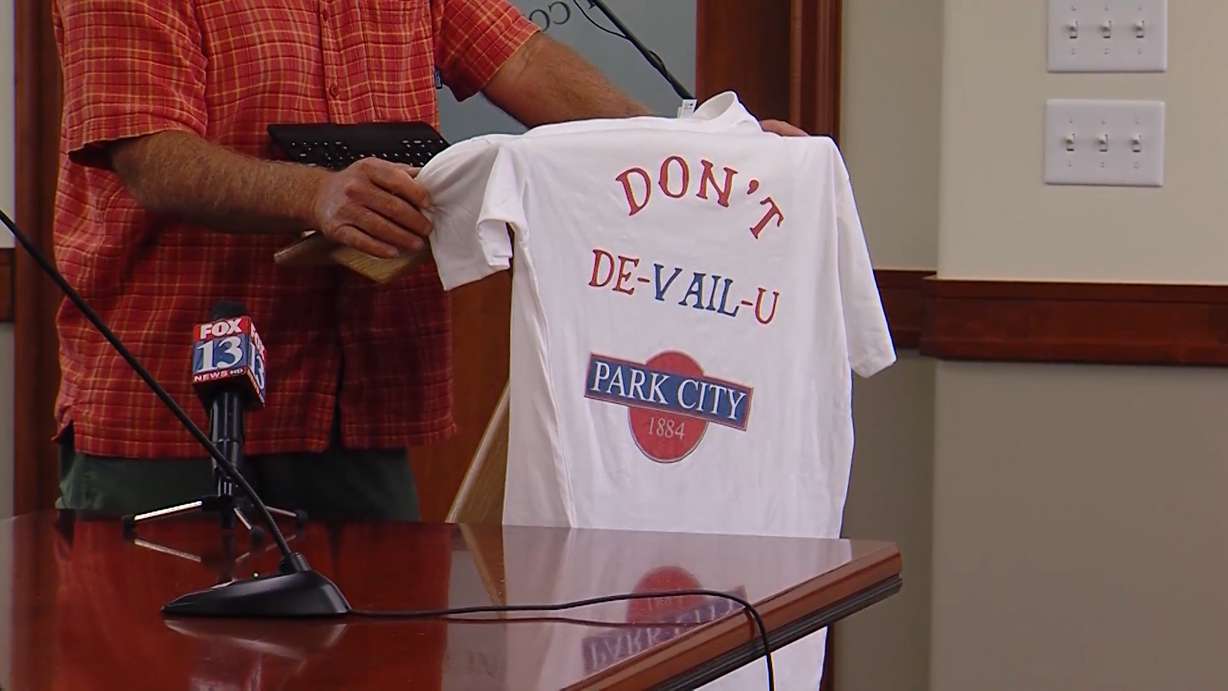 He assured business owners that under a "memo of understanding" to work with individual businesses, the city name can stay on their store fronts.
"What we're trying to do is protect the ski area, protect Park City as it relates to the ski area," he explained.
But some residents don't buy it.
"Once you've got a capital T and a capital M in a little circle, you own that," said resident Chip Paterna. For many people at the meeting, it's less about the commercial and more about preserving Park City the community.
"We are the town of Park City, and that business is lucky enough to use our name," one resident said.
Vail is still in the process of getting its trademark application approved. Thursday night's meeting was simply for the council to hear the voices of the people.
×
Photos
Related Stories