Estimated read time: 3-4 minutes
This archived news story is available only for your personal, non-commercial use. Information in the story may be outdated or superseded by additional information. Reading or replaying the story in its archived form does not constitute a republication of the story.
HERRIMAN — Alex Fox hugged his aunt as he was about to roll into the operating room to give a kidney to a teenager he didn't even know. Earlier, he had answered a mother's desperate plea on social media.
"I 100 percent credit Facebook for that," said Melissa Tye, who posted a picture of her special needs daughter, Darienne, who needs a kidney to save to her life. "He was the very first one that contacted me."
While many people responded with offers of help at first, Fox stuck with it. "He's a friend of a friend of a friend," Tye said.
Inspired by his own special needs son, Karston, Fox got tested and was a perfect match.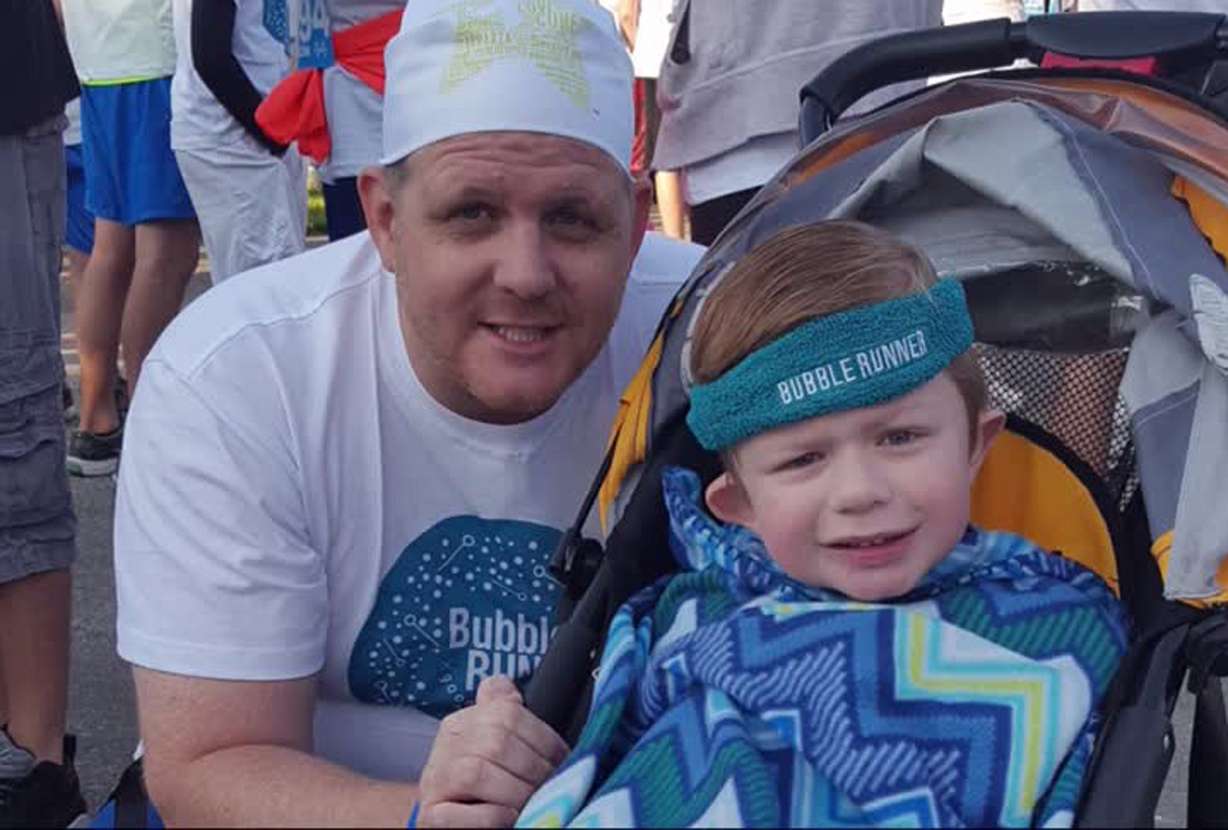 "I just feel like this was always meant to be," Fox said. "It's something I haven't had any doubts about doing at any time. I feel like this is something our Heavenly Father wants us to do."
Fox donated his kidney because of the love for his son. Their neighbor made his wheelchair into a pirate ship last Halloween. "He's always wanting to make you smile, wanting to make you laugh," Fox said.
He also wanted to give Darienne a new life.
"I'm excited," said Darienne Quiroz, 15, from Herriman. "I want it. I wanted it a week ago already." She's about to start high school and loves her best friend, her dog, Ozzie. But her life is limited because of poor health and the almost constant need for dialysis. "I'll get to eat all these yummy shakes and cheesy pizza," she said.
A Facebook post showed Darienne with Fox during her last dialysis treatment. "It's a happy day for Darienne. Tomorrow will be even happier," Fox said.
Doctors said they're seeing more transplant connections made on social media.
"We're realizing that there are a lot of relationships between people who are not blood relatives that are just as strong as if you were to be a blood relative," said Dr. Robin Kim, a transplant surgeon at University Hospital.
It's a laparoscopic or minimally invasive surgery for Alex, but an open, more complex surgery for Darienne. Doctors use microscopic techniques to make sure her new kidney fits just right.
For Tye, it's a gift she can never repay.
---
To think he was just a complete stranger six months ago, and now I would consider him our guardian angel.
–Melissa Tye
---
"I guess I just don't understand that kind of selflessness, just the sacrifices they're making," she said. "The things he's going to have to alter, his lifestyle, and the way his family's going to have to take care of him is so touching and moving to me. And to think he was just a complete stranger six months ago, and now I would consider him our guardian angel."
The seven-hour surgery went smoothly, followed by a few days in the hospital for Fox to recover and up to a week for Darienne. But her life will be changed forever. Doctors said both Fox and Darienne were recovering well.
A GoFundMe account* was set up to help with medical expenses.
*KSL.com does not assure that the money deposited to the account will be applied for the benefit of the persons named as beneficiaries. If you are considering a deposit to the account, you should consult your own advisors and otherwise proceed at your own risk.
×
Photos