This archived news story is available only for your personal, non-commercial use. Information in the story may be outdated or superseded by additional information. Reading or replaying the story in its archived form does not constitute a republication of the story.
OREM — It's been a good year for the state of Utah's collegiate baseball teams.
The Utes won the school's first-ever Pac-12 title in a men's team sport to advance to their first NCAA Regional since 2009. Utah Valley won the Western Athletic Conference tournament championship, giving the Wolverines their first-ever tournament bid since moving to Division I in 2003.
Utah will travel to Ole Miss for an NCAA Regional game Friday, while Utah Valley opens the tournament Friday at Louisiana State.
BYU was the lone Division I baseball team left out of the tournament from the state, but the Cougars may have garnered the most regular-season success with a ranking that soared as high as No. 16 nationally and a three-way share of the West Coast Conference championship.
"It's been a heck of a year for all three teams," Utah Valley third baseman Jordan Schlehuber said. "It's putting Utah baseball on the map."
The state devoid of an MLB franchise has been a breeding ground for professional baseball talent. A state known more for Bees, Owls and Raptors than Yankees, Red Sox and Dodgers, Utah is lined by a deep trough of aspiring pros with hopes of making the big leagues every summer.
Division I baseball has had its share of problems attracting high-level talent from high school. The NCAA's requirement of its players attending at least three years at a Division I school has made junior colleges and lower ranks more enticing for many MLB-bound players.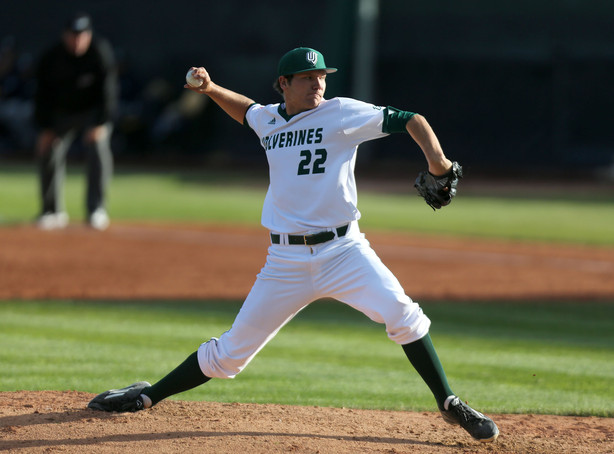 One good year isn't likely to change a tradition. But it can't hurt in attracting big-name recruits to schools like Utah, Utah Valley and BYU.
"We'll get seen, get a lot of coverage, and it's good for the school, good for the program and good for everyone involved," Schlehuber said. "It's been fun."
But as significant as the steps taken by the three in-state baseball programs, there are still improvements to be made. Utah won the Pac-12's automatic bid thanks to a 2-1 series win over Washington in the final week of the season — the Utes' eighth in-conference series win of the year.
The Utes were just 25-27 on the year and finished 0-3 against Utah Valley, 1-2 against BYU, and 1-2 against Southern California, which did not make the tournament. Winning the league championship after finishing dead-last in its first four years in the Pac-12 has given Utah baseball something on which to build.
"We had a lot of doubters, and I'm sure we still do," said Utah's Dalton Carroll, a Taylorsville High product and one of just six local players on the roster. "We've still got to prove a lot of people wrong."
For the Wolverines, a first-place finish in the WAC tournament came only after finishing third in the league in the regular season. While UVU had wins over such teams as Utah, BYU, then-No. 5 Oregon State and Minnesota, the school also lost several series, including North Dakota at home and Seattle in Orem.
The No. 3 seed in the WAC tournament came after the Wolverines won five of their final six games, including a walk-off 3-2 victory over Texas-Rio Grande Valley in 13 innings and a road sweep of Chicago State that ended May 21. That set up UVU's dominant four-wins-in-four-days stretch at the WAC tournament in Mesa, Arizona, with wins over Cal State Bakersfield, New Mexico State and back-to-back victories over the Redhawks.
---
It's been a heck of a year for all three teams,. It's putting Utah baseball on the map.
–Utah Valley third baseman Jordan Schlehuber
---
"Baseball in Utah is getting better," UVU coach Eric Madsen said. "All three teams have done so well.
"I think getting through to the regional puts us on the map. We feel like we were on the short end of it a few years ago, and this is a big deal for our program to move forward."
The Wolverines have already made history, regardless of what happens at No. 8 Louisiana State on Friday at Alex Box Stadium in Baton Rouge, Louisiana. It won't even matter what happens in the rest of the double-elimination regional with Rice and Southeastern Louisiana.
UVU, it turns out, is playing with house money for the rest of the postseason.
"You guys are writing history," athletic director Vince Otuapal told the Wolverines after receiving the bid. "You're doing it; you're writing history right now. How does that feel? It's pretty cool.
"I'm proud of you."
BYU didn't make the tournament, perhaps undeservedly and perhaps not. The Cougars opened the season among the hottest teams in college baseball, winning 18 of their first 19 games. They brought one of the top pitchers on the mound in Michael Rucker, a Gonzaga transfer and surefire draft pick this spring who won his first 11 starts before finally taking a loss in the first game of the WCC tournament.
But after the season-ending injury to No. 2 pitcher Maverik Buffo, BYU struggled to sustain its momentum despite its first conference championship since 2001.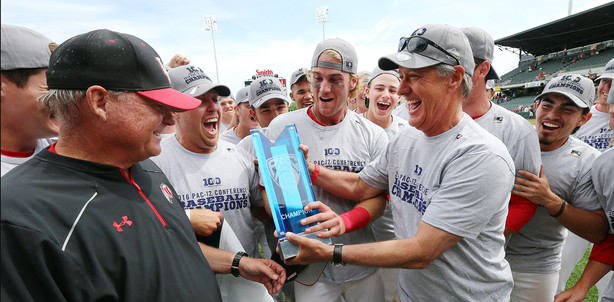 The Cougars dropped their first series after Buffo's injury to then-No. 25 Creighton via a doubleheader loss on April 23. The team rebounded with 2-of-3 wins over the Zags in Provo, but then lost at home to UVU in 11 innings and three of its next five games to Pepperdine and San Francisco before finishing the regular season with a sweep of Santa Clara.
Back-to-back losses to Gonzaga and Pepperdine in the WCC tournament sealed the fate of BYU baseball, a bubble team that fell off the wrong side of the fence at the end of the year.
"The little things cost us in this game," BYU coach Mike Littlewood said of the 5-3 loss to Gonzaga. "We lost a fly ball, fell behind a couple hitters and Mike had trouble fielding a ground ball back to him and that was the difference in the game."
The Cougars will be loaded next year, with bats led by WCC freshman of the year Keaton Kringlen returning with veteran experience. Same with the Utes, who count seven seniors on the roster with seven juniors, 10 sophomores and 10 freshmen.
Utah Valley loses eight seniors, including standouts like Schlehuber, starting pitcher Danny Beddes and WAC tournament MVP Craig Brinkerhoff. That makes this year's squad more eager to capitalize on the postseason.
"We've got a great group of guys: seniors who want to take this group and lead us, and freshmen who step up," senior first baseman Mark Krueger said. "Just about everyone on this team contributes. We're excited to go have some fun."
×
Photos
Related Stories