This archived news story is available only for your personal, non-commercial use. Information in the story may be outdated or superseded by additional information. Reading or replaying the story in its archived form does not constitute a republication of the story.
PROVO, Utah — Local nonprofit Provo Bicycle Collective encourages people to spend time outside this summer, by offering free classes to fix bikes. Program director Austin Taylor said its mission is to get people out of their cars and into the fresh air.
"With a car, you've got a windshield around you that separates you from people around you," Taylor said. "With the bike, you become much more aware of your surroundings and a more visible part of the community."
The nonprofit has been around five years and is in a small warehouse at 49 N. 1100 West in Provo. It offers free mechanical classes to beginners. People who want to volunteer can earn a $10 store credit for each hour.
Justin Cichoski is taking advantage of the services after he broke his bike three weeks ago.
"My frame was bent, so then whenever I try to blow up my tire, it would be a huge blob," Cichoski said.
He participated in five classes and two volunteer hours and hopes to fix his bike soon.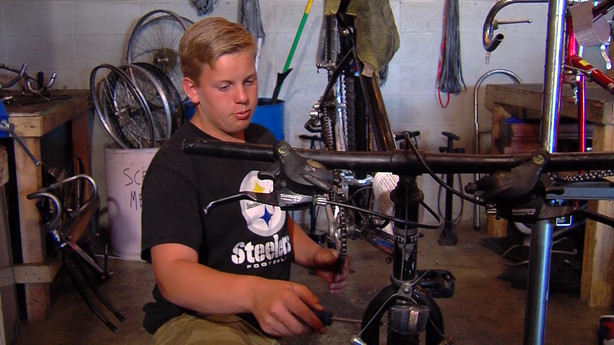 If you don't have a bike to fix, there are hundreds to choose from in the warehouse. Most of them are unclaimed bikes donated by the Provo Police Department, and others are from people who no longer want them.
When people fix a bike, they can opt to buy it at a discount. If they do not, Taylor said it goes to a good home.
"The homeless or refugees, we will usually give them a bicycle because they are just starting out here in the community, just to get them around," Taylor said.
×
Photos
Related Stories