Estimated read time: 2-3 minutes
This archived news story is available only for your personal, non-commercial use. Information in the story may be outdated or superseded by additional information. Reading or replaying the story in its archived form does not constitute a republication of the story.
The BYU study shows even though this part of the brain called the hippocampus remains intact after a traumatic event occurs in a child - shrinkage becomes evident when they reach adulthood.
When neuroscientists strip away the brain in MRI imaging, they see evidence of things they've speculated about for some time.
BYU researchers analyzed data from MRI imaging in children exposed to traumatic events. The study shows shrinkage in this area of the brain called the hippocampus.
Most people who go through traumatic events in their lives -- whether children or adults -- do not develop post traumatic stress disorder (P.T.S.D.). But in those who do, these physical changes are more likely to show up.
BYU neuroscience researcher Dr. Erin Bigler says, "These stress reactions may create adverse conditions that affect the brain and affect its well being."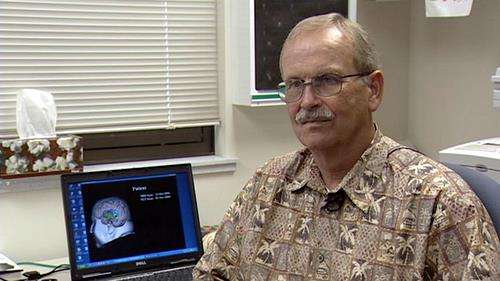 Dr. Bigler talked to us about the study two of his colleagues have now published. Why does this area of the brain shrink? Perhaps there's a genetic susceptibility programmed here that when triggered causes the change. Is there another possibility?
Dr. Bigler answers those questions, "it's called an excitotoxic reaction that there is an overabundance of neurotransmitter that actually release locally in this area of the brain that has an adverse impact on the neuro-tissue there."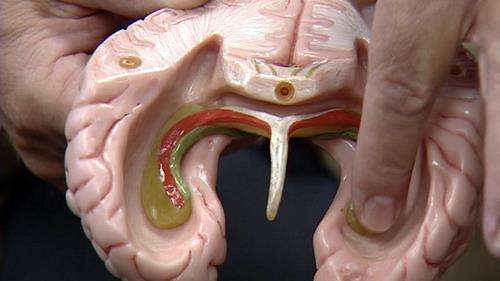 Stress hormones could also cause the damage. The chemical changes caused by the trauma could prevent the regeneration of cells. The government has a keen interest in these changes in the brain as they may affect veterans with P.T.S.D.
Dr. Bigler says, "It's an area of very intense study and this will be the focus of considerable research over the next few years because of the role post traumatic stress disorder is playing with the Iraq and Afghanistan veterans."
In another study of children who've been sexually abused, Dr. Bigler and another group of BYU researchers found that psychological trauma actually altered the cognitive skills in these kids.
E-mail: eyeates@ksl.com
×
Most recent Utah stories