Estimated read time: 4-5 minutes
This archived news story is available only for your personal, non-commercial use. Information in the story may be outdated or superseded by additional information. Reading or replaying the story in its archived form does not constitute a republication of the story.
TOOELE COUNTY — Utah may be well past its pioneer era, but a crime from the days of the Wild West still rears its head — in 2016 — on the Beehive State's open range.
Cattle rustling and thefts of other animals like horses and sheep continue to take place far from the public eye, but a proactive approach from livestock inspectors with the Utah Department of Agriculture and Food's Animal Industry Division has helped dramatically lower the number of missing and stolen cases.
"Our livestock inspection bureau has reduced missing livestock in the state by over 66 percent over the last couple years," Animal Industry Division director Cody James said.
Numbers furnished by the division showed 256 head of horses and cattle were reported missing or stolen in Utah from January to September of 2014, with 46 of the animals ultimately recovered.
During the same time in 2015, 144 horses and cattle were reported missing or stolen, with 38 recovered.
Brand inspectors also were able to recover 80 stolen goats related to a single case last year, James said.
This week, the Livestock Inspection Bureau was recognized for its efforts with a Governor's Award for Excellence for Outstanding Public Service.
"The award from the Governor's Office for the group of individuals that work in this program is well-deserved," James said. "It's a group of people who really have a liking and understanding of the livestock industry and want to do a good job."
Inspectors' work has contributed to a much different landscape than the one that existed just four years ago, when James said missing and stolen reports were on the rise.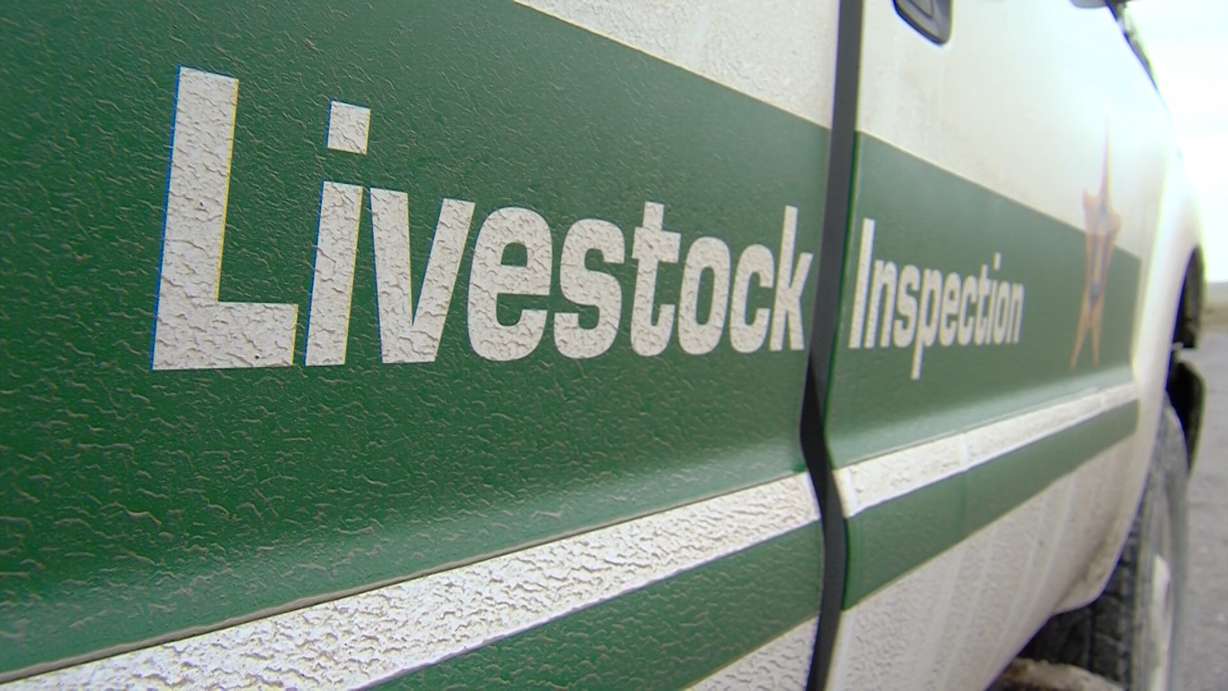 "We noticed some trends in 2012 that inspection numbers were dropping and the number of missing livestock reports or number of animals was going up," James said. "(We) decided to come up with a proactive approach, which included some educational aspects to it as well as a surveillance plan for the state of Utah, and that's been a great help to us."
James said inspectors ramped up efforts to inform ranchers of livestock laws, and educate them about proper branding and paperwork processes.
To have a more visible presence, James said inspectors added "Livestock Inspection" markings on their vehicles, as well as stars for their law enforcement personnel.
"I think we'll always see some numbers — we're just happy to make sure those numbers keep dropping," James said.
The job
Tens of miles from civilization and surrounded by wide open spaces, cattle, horses and few people, Anna Marie Vail said she has the "best" job.
"I love being out here — I just started smiling on our way out," Vail said as she stood on a remote stretch of rain-soaked land somewhere east of the I-80 Lakeside exit in Tooele County. "If you stop, all you hear are cows and the rain, and that's all you hear out here."
Vail said the workday often stretches to 13 hours, going from herd to herd situated on state land and making sure all is in order.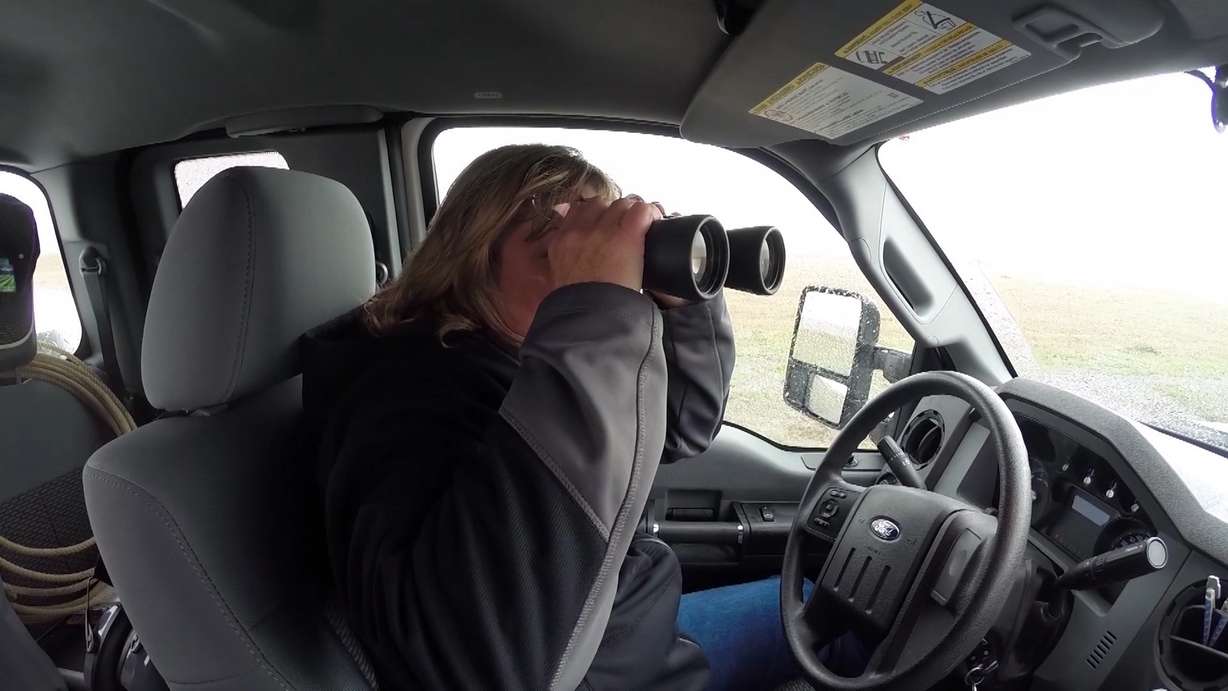 She carries binoculars to spot potential suspicious activity, and she carries a gun at her hip for protection.
Every day seems to bring something different for Vail, who has encountered everything from evidence of rustling attempts to suspicious circumstances that turned out not to be.
One of those, she said, happened three weeks ago as she was driving along I-80 west of 7200 West.
Vail said she spotted somebody trying to load a calf into the front seat of a vehicle.
"I thought that was a little odd," Vail recalled.
It turned out, she said, that the man simply worked for a rancher and was tagging the animal.
Vail said sometimes people who pass through simply misinterpret what they encounter on the range.
"If they see a baby calf under a sagebrush by itself and there are no cows around, mom's not far away — leave him there," Vail said. "That's a big issue we have — people think that they're abandoned."
Ultimately, Vail said livestock owners appreciate inspectors' vigilance.
"We're just safeguarding their cattle, watching over, making sure they stay where they're supposed to be and with whom they're supposed to be," Vail said. "We're helping producers, we're helping ranchers, and they like us out here. Just the fact that the missing livestock numbers have dropped is a big testimony to that — why we need to be out here."
Vail appreciated the recognition from the Governor's Office, but also seemed to believe the job was reward enough.
"(I) get away from the highway, get away from the bustle," Vail said. "There's no stress out here. It's just a great place to be."
×
Photos
Most recent Utah stories