Estimated read time: 3-4 minutes
This archived news story is available only for your personal, non-commercial use. Information in the story may be outdated or superseded by additional information. Reading or replaying the story in its archived form does not constitute a republication of the story.
MILLCREEK — A police K-9 was shot and killed late Wednesday, leading to a four-hour standoff before a SWAT team took the suspected gunman into custody.
Aldo, a 7-year-old Belgian Malinois, was carried from the house by his owner after being shot, Unified Police Lt. Lex Bell said, and died from his injuries a short time later.
The alleged gunman, David Shane Anderson, 36, of West Jordan, remained in critical condition Thursday afternoon in a local hospital after being shot by officers, Bell said.
The incident began about 11 p.m. Wednesday when a group of officers from the Taylorsville precinct went looking for Anderson, a fugitive suspected of ramming a police car last week while fleeing, Bell said. The officers had both an arrest warrant and search warrant in hand, he said.
The officers arrived at 4303 S. 730 East and began searching the house. About 11:30 p.m., as three officers were checking one of the rooms, Aldo indicated that someone was hiding inside, Bell said.
At that point, shots were fired and Aldo was hit. Officers returned fire as one of them — who was wearing a bulletproof vest — used his body to shield Aldo from additional gunshots and pulled the dog from the room, Bell said.
All of the officers who were inside the house got out and took shelter, and a SWAT team was called, Bell said. No other officers were injured.
Four other people who were inside the house at the time of the shooting also ran out after the exchange of gunfire. Bell said they were being questioned by police but had not been arrested as of Thursday morning.
By 3:30 a.m. Thursday, after several hours of trying to negotiate with Anderson, the SWAT team threw tear gas into the room where he was believed to be, Bell said. When he still didn't come out, SWAT team members moved in. They found Anderson in critical condition in the bedroom, Bell said.
Aldo had been with the Unified Police Department for five years. He was a dual-purpose K-9, used for both finding drugs and criminal apprehension.
"He has been a very, very good dog. Very successful," Bell said.
Aldo's handler was officer Luis Lovato.
"For him, it's like losing a partner, his best friend," Bell said.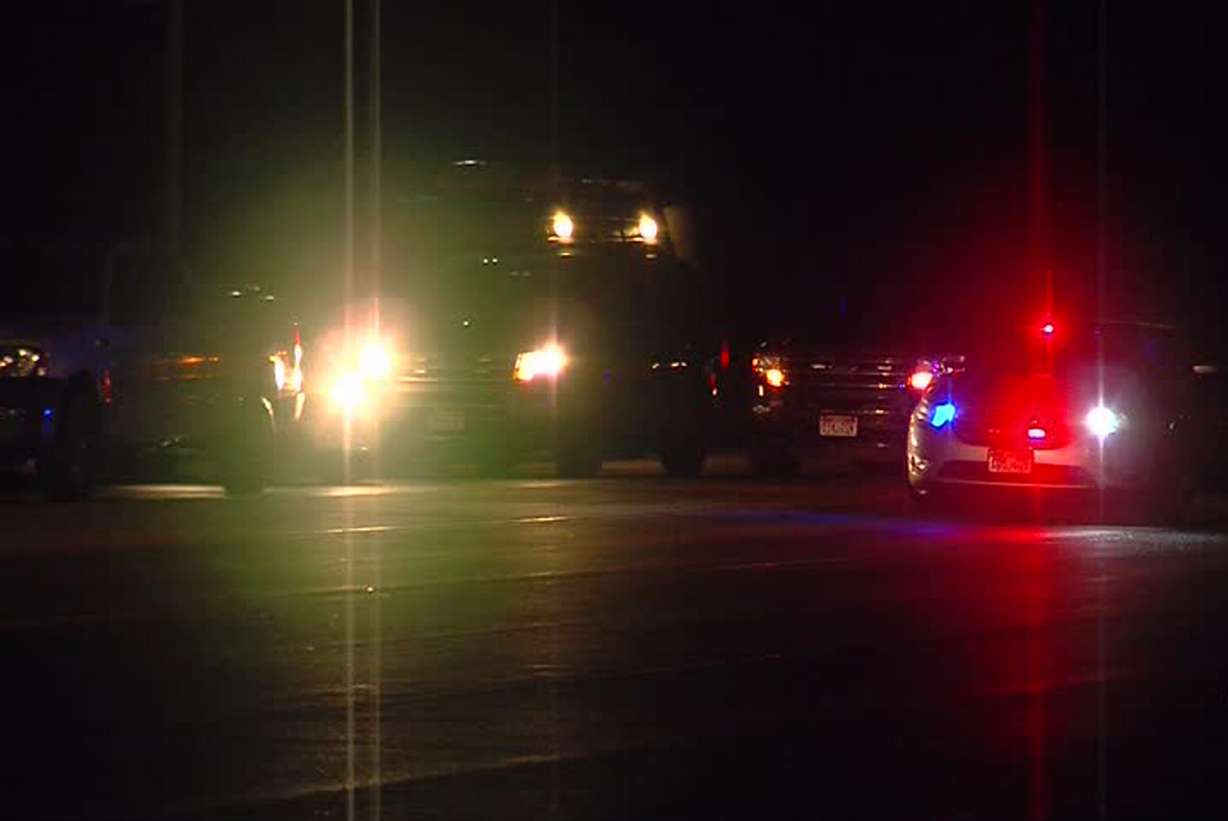 For the law enforcement community, having a K-9 shot and killed in the line of duty is similar to losing a regular officer, he said.
"It's almost exactly the same to us. They train with us every time we train. They work every night we work," Bell said.
West Valley police will investigate the police shooting. It was not immediately known Thursday how many shots were fired by both police and the alleged gunman.
Anderson has a lengthy criminal history in Utah, according to court records, including several arrests for investigation of drug possession and drug distribution.
Anderson was charged in November in 3rd District Court with felony drug distribution. A warrant was issued for his arrest on April 4 after he failed to show up for a hearing on that case.
Donations to the Unified Police Department for purchase of a new K-9, a bulletproof K-9 vest, or general dog supplies can be made at any Mountain America Credit Union under "Friends for UPD K-9."
Bell said bulletproof vests for K-9s are typically three times more expensive than those for humans because each has to be specifically fitted for the animal wearing it.
Contributing Alex Cabrero
×
Photos
Most recent Utah stories