Estimated read time: 4-5 minutes
This archived news story is available only for your personal, non-commercial use. Information in the story may be outdated or superseded by additional information. Reading or replaying the story in its archived form does not constitute a republication of the story.
SALT LAKE CITY — A local ski guide decided to put his skills to the test by skiing and hiking the entire length of Utah's Wasatch Mountain Range.
Salt Lake City resident John MIetschnig has worked as a ski guide in Utah for the past 11 years and has a great love for the backcountry. In 2011, he decided to make a personal goal of traversing the entire Wasatch Mountain Range and spent the next five years planning and preparing.
"It was mostly just because I thought, 'Why not?'" MIetschnig said when asked why he decided to undertake the daunting feat. "It's something that I didn't really know if it had been done or not before, and I wanted to see the whole mountain range. So it just seemed like the right thing to do at some point."
MIetschnig began his journey on March 17 and started from Salt Creek Road on the southeast side of Mount Nebo. He spent the next 23 days skiing and hiking in the backcountry along the mountain range and ended his trip on April 8 near the Dock Flat Road area of Mantua. Although he met up with people to resupply every few days and had a friend join him for one day and his girlfriend join him for another afternoon, the majority of his trek was done solo, MIetschnig said.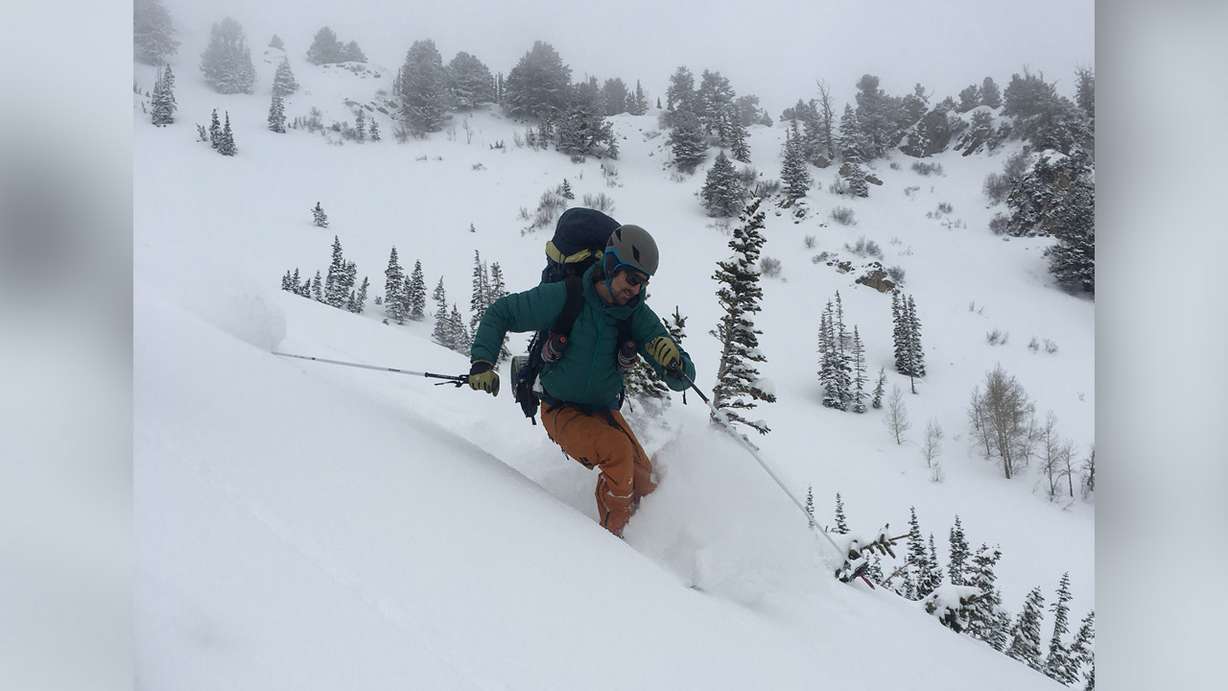 "Particularly, doing something by yourself in avalanche terrain, you've got to be pretty on point, for sure," he said. "Being by yourself, you definitely change your decisions a little bit. You select a little more conservative terrain, at times, because you can't afford to make a mistake when you are by yourself."
The veteran ski guide also reported his observations of snow condition and avalanche danger to the Utah Avalanche Center during his trek. He said to ensure safety during his trip; he took precautions with avoiding avalanche conditions, lightning and bears during his trip. He said he took bear spray in his 50-pound backpack and even hung his food while camping at night, just as a precaution. MIetschnig said besides staying in a house in Albion Basin two nights and sleeping at a bed and breakfast near Snowbasin he camped during the entire trip at 18 different sites.
As could be expected with undertaking such a venture during the early spring, MIetschnig dealt with some intense moments with bad wind and storms. He said he checked the weather before he left and continued to monitor it during his trip, but he got caught in a storm when he was in American Fork Canyon trying to reach the summit and make it to his friend's cabin near Alta Ski Area.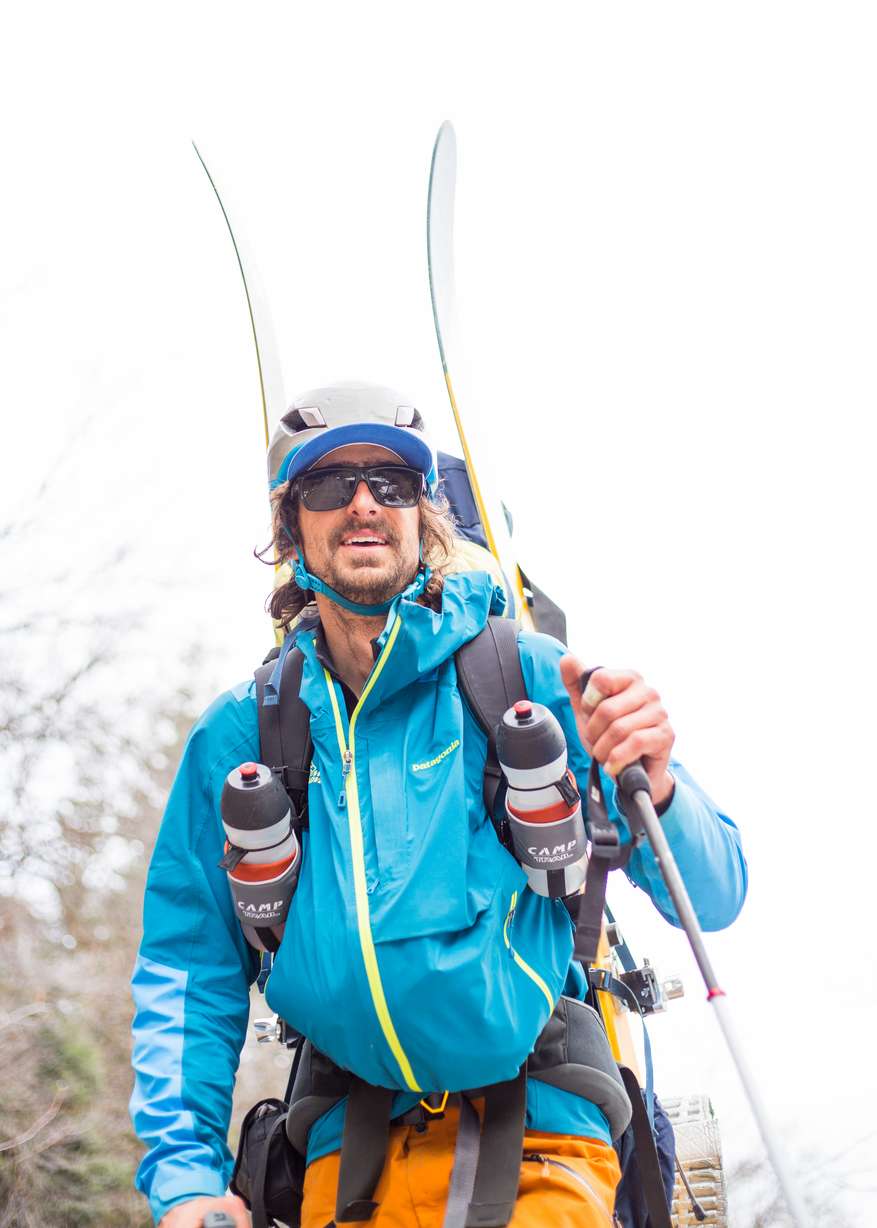 "There's only so much you can do in advance," he said. "I was trying really hard to push and get over the ridge to Alta and the storm really hit earlier than was forecast. As it turned out, I was right in the middle of it. It was snowing heavily and blowing strong, up to 50 miles per hour. It was around 8 o'clock at night and there was a foot and a half of new snow breaking trail."
However, despite facing several challenges, MIetschnig said he was glad to complete the trek and ski in many new areas of Utah's beautiful backcountry. Fellow guide and director of guiding at Utah Mountain Adventures, Tyson Bradley, said he was really proud of his friend for accomplishing such a unique feat.
"I was psyched for him to do it," Bradley said. "I think it's a really cool and proud adventure, something that's quite worthy and rare. It's a lot of effort and rare to do."
Bradley has worked as a backcountry ski guide since 1994 and said he only knows of one other group who has ever completed a traverse of the entire Wasatch Mountain Range. He said Lorne Glick and two other men did the trek together on skis in the late 1990s.
"I just think it's a great accomplishment and took a lot of stamina and fortitude, and some mental toughness … especially on a solo traverse," Bradley said. "You think about explorers that solo across Antarctica or down to the South Pole or something — it's almost along those lines. … Basically, he was on his own for three weeks of traveling."
×
Photos
Most recent Utah stories